The days are getting longer and warmer and there's something magic about summer when you're a kid. Get outside with your kids and enjoy the warm weather that we Canadians long for all winter.
1.  Cool Down at a Splash Pad.
Kids LOVE playing in the water, running from the spray and chasing each other through the fountains. Get ready for some serious squeals of delight. Many parks have splash pads and water features and some cities have public water features that are open for play! Check with your local municipality's parks department to find one near you.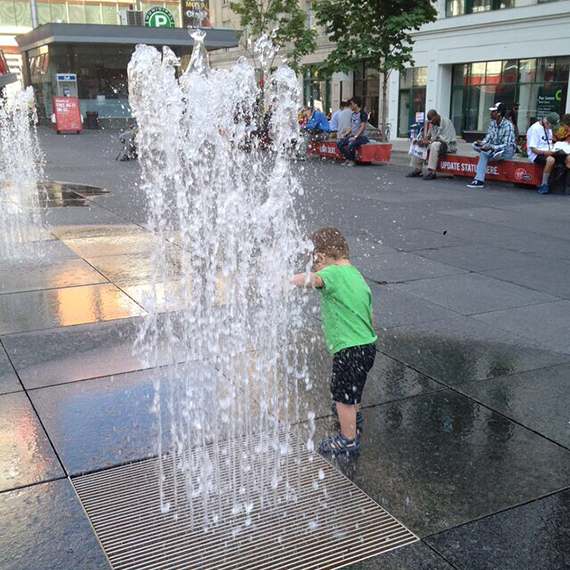 2.  Hit Up Your Local Farmer's Market.
Don't forget to pack a picnic blanket and bag or small cooler with snacks. Add market fresh fruits and veggies to your feast (and use your now-empty cooler to take the rest of your farm fresh goodies home to your fridge). This site can help you find a market near you.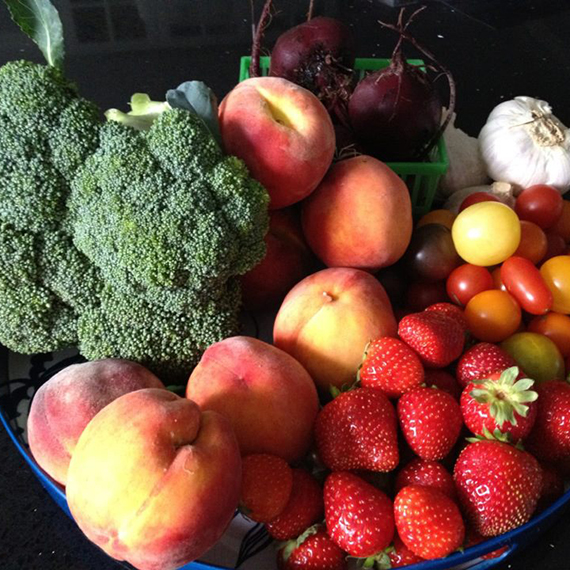 3.  Take a Hike.
Hikes aren't just for country dwellers and camping trips. Even urbanites and suburbanites can get in on the hiking action. You might be pleasantly surprised by the green spaces available in your community. Get out and discover some nature in your city this summer and tire your kids out on a nice long hike!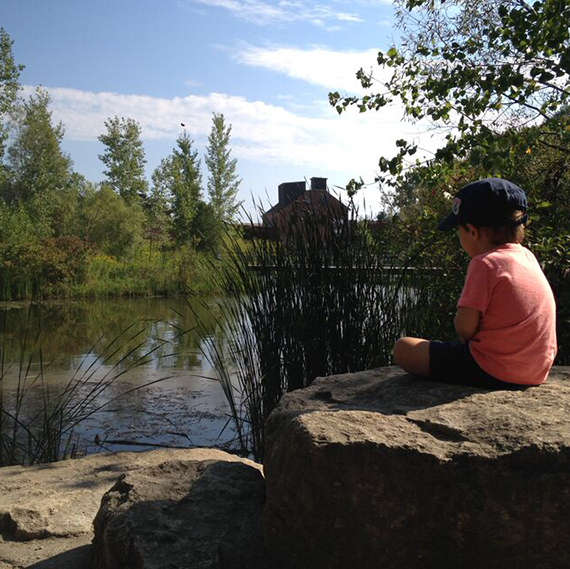 4.  Sit on a Beach.
We are so lucky in Canada to have access to so many lakes, rivers, streams and oceans. Most of us probably live within a reasonable distance of a body of water so grab a bucket and a shovel and go sit beside it and let your kids play!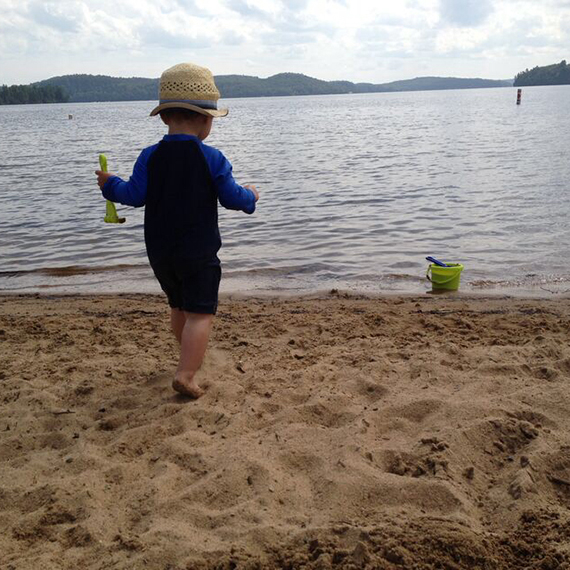 5.  Get Dirty in the Garden.
You don't have to venture far from home to get outside with your kids. Nurture their green thumbs in your own back yard by letting them help you plant, water and weed your garden this summer. They will learn responsibility and feel a sense of accomplishment when they see their plants growing. Plus they get to play in the dirt. I'm pretty sure my three year old would consider that the best day ever.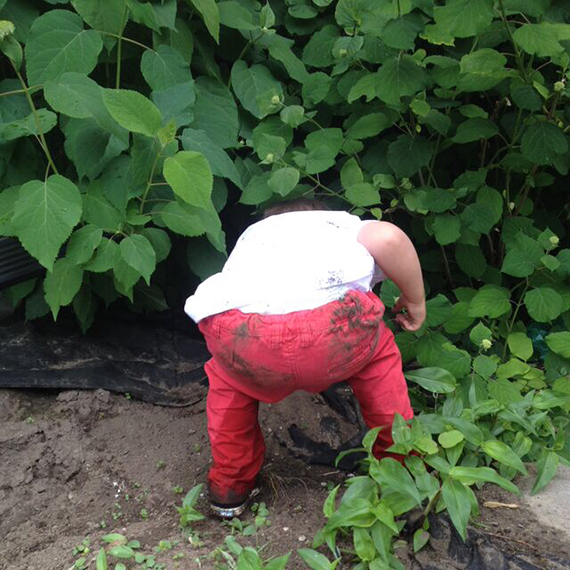 6.  Head to the Park.
Going to play at your local park is fun, easy and free. You may not think it's terribly exciting but your kids will love climbing, swinging, sliding, jumping and running free.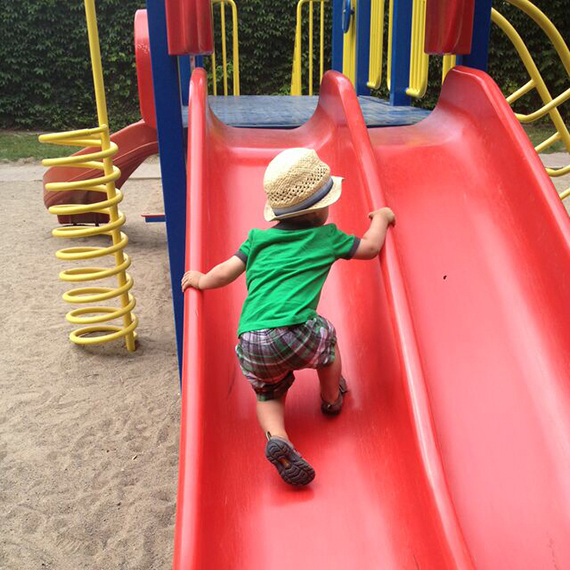 What outdoor activities do you enjoying doing with your kids in the summer? Let us know in the comments!