We've seen some pretty wild gender reveal ideas before but this is definitely up there with our favourites.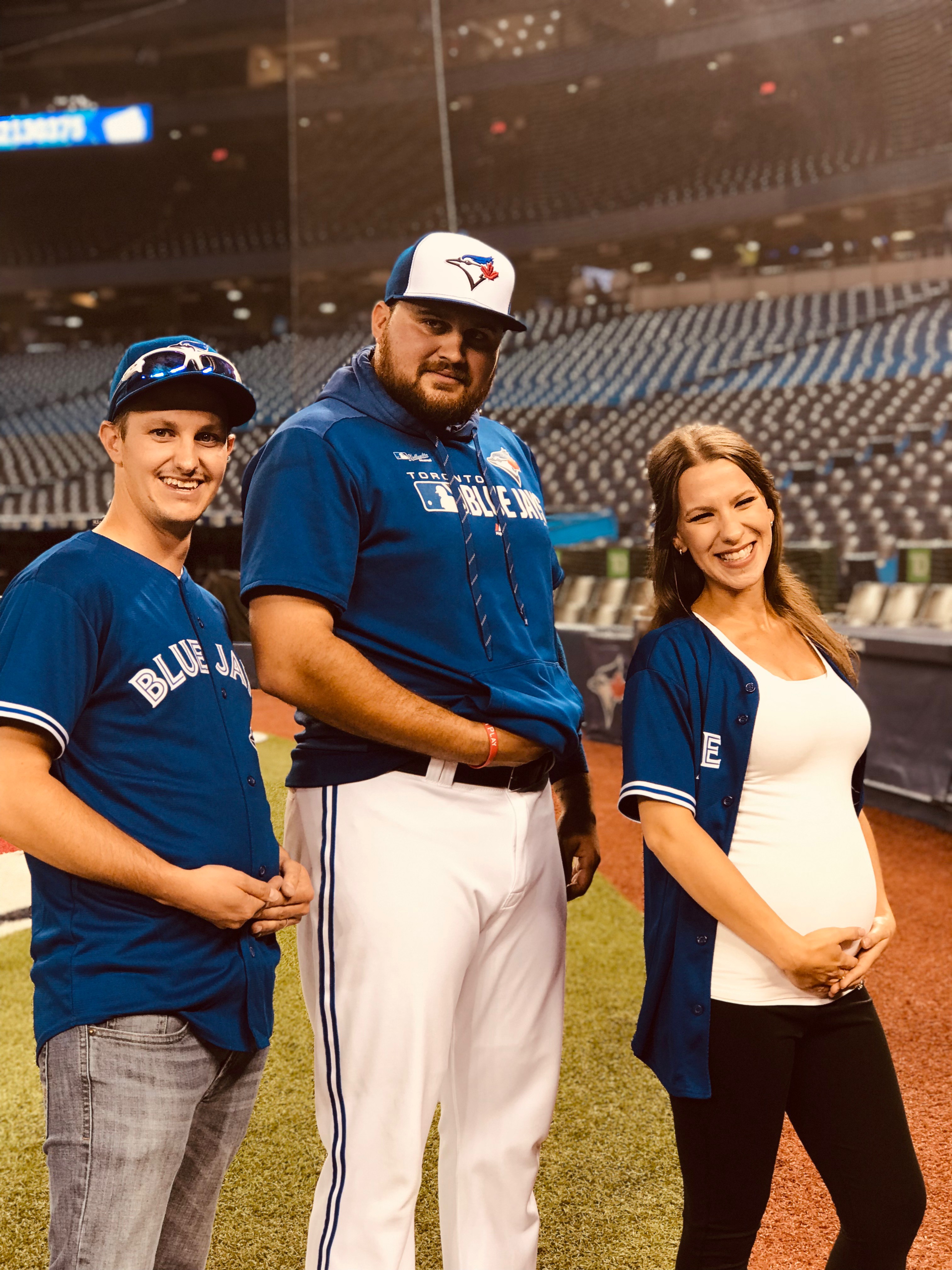 Toronto Blue Jays first baseman Rowdy Tellez has a lot of clutch hits this season but perhaps none more important than the one he made for a couple of soon-to-be parents after a game earlier this month.
Surprise!
Following a 4-3 win against the Boston Red Sox, a game in which in homered, Rowdy stayed behind for a very special pitch from Corey and Olivia Bainbridge, a couple of expecting PLN members from Port Hope, ON.
Armed with a unique baseball and a group of family and friends, this pitch was so important to the Bainbridges because when that ball was hit, it would reveal the gender of their baby.
"We both kind of had a feeling that the chalk was going to be blue for some reason," explained Corey to PLN. So imagine their surprise when Rowdy demolished his pitch to reveal an explosion of pink chalk dust. Of course, they came around pretty quickly, "When the ball exploded and I saw pink, it was the greatest thing I have ever seen."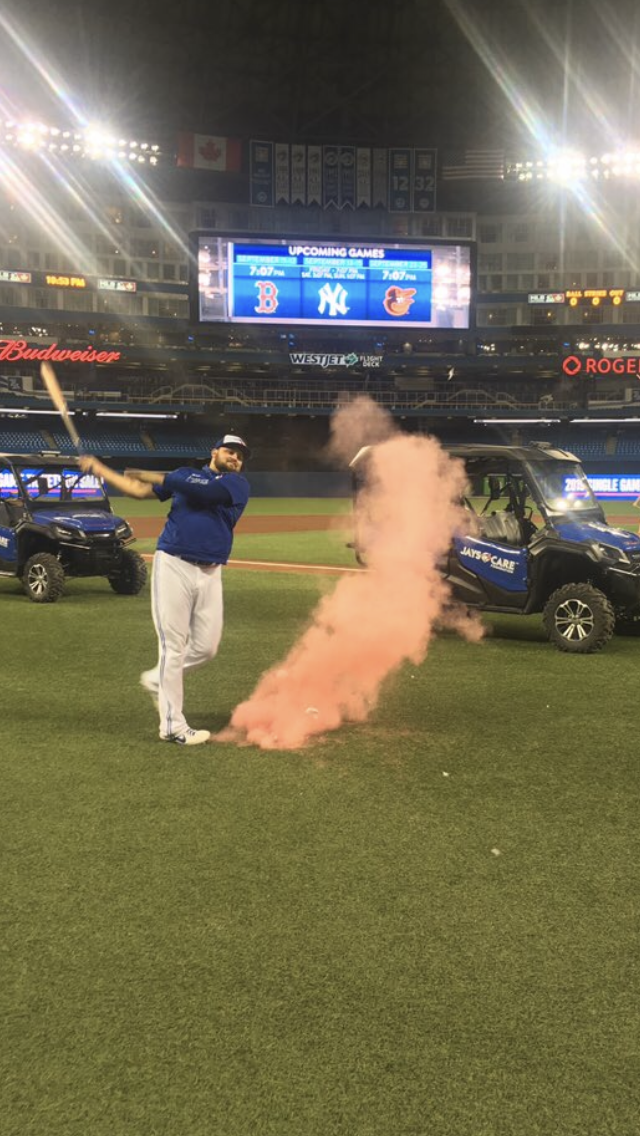 This actually isn't the first time that Corey and Olivia have met Rowdy. That would be back in 2017 at spring training. And then again at a minor league game in Buffalo. And then again at a spring training game this year, after which Rowdy took them out for dinner, along with his father.
In their own words, "We have come to know Rowdy a little more every time we see him at the park."
Once he was made aware of their gender reveal plans, Rowdy responded with a short text: "Love to help y'all out." He set them up with seats behind home plate for the game and even surprised them after the reveal with a gift bag containing the autographed bat he used, a baby-sized Tellez jersey, and a pink Blue Jays onesie.
Ryan, Rowdy's real name, may even be in contention as a baby name. Corey says they're still tossing ideas around but as Olivia points out, it's a name that works for both boys and girls and was one they were already considering even before they knew the gender.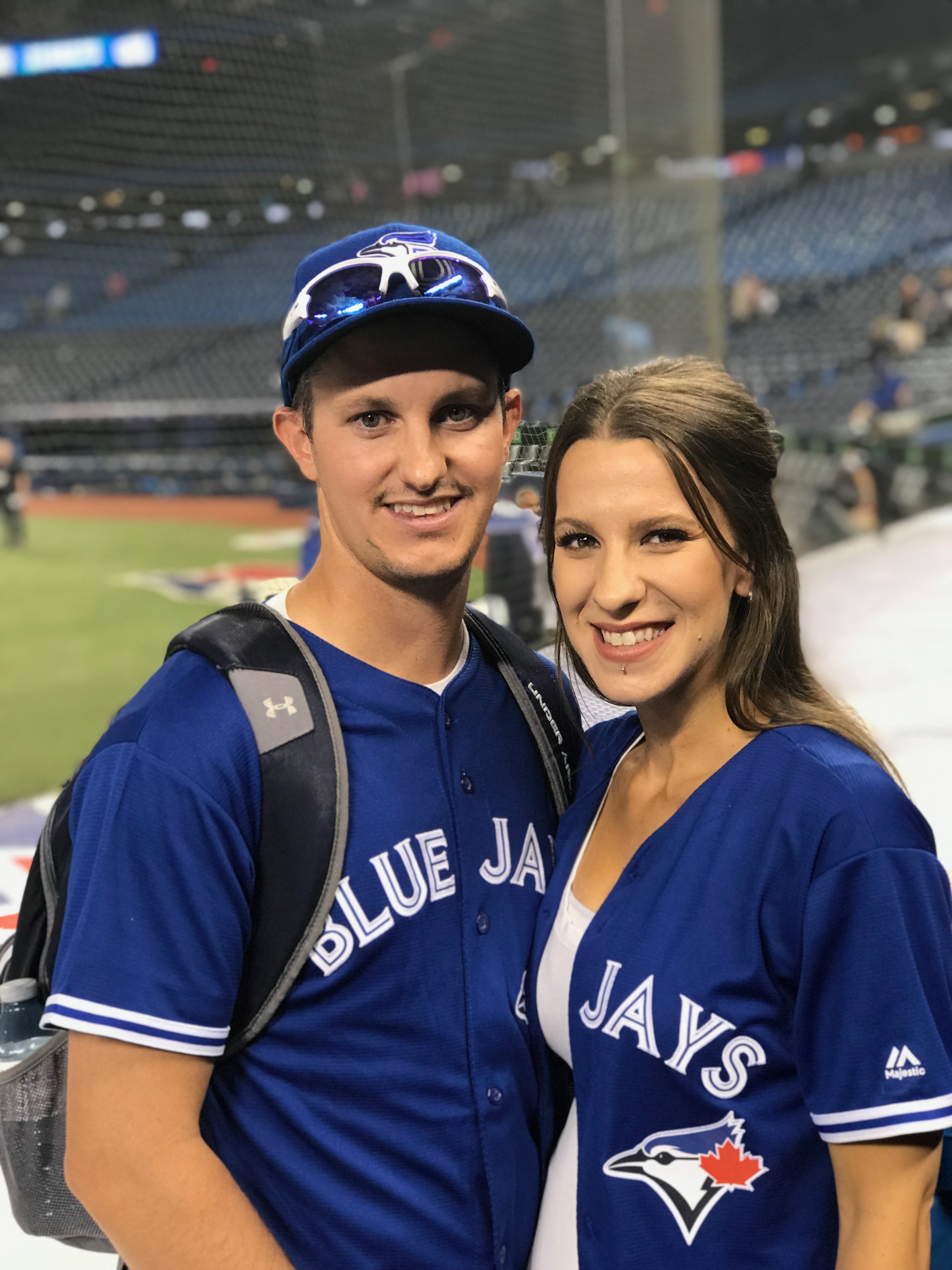 Speaking of Rowdy, for his part, he was just grateful to be a part of such a special moment…and more than a little grateful to not have missed the pitch.
Unfortunately, the Bainbridges might have to put their annual trip down to Florida for spring training on hold this year—Olivia is expecting in January!