We had so much fun surprising the winners of Canada's Luckiest Baby 2 last month. We wanted to go big for this reveal and we were on a tight deadline since this lucky baby's due date was imminent!
When deciding HOW we were going to surprise our winner, we listened to you, PLNers, and paid close attention to the excited chatter in our Facebook group talking about what would be nice/horrible if a camera crew were to show up and surprise you. We concluded that what you really want was to make sure you had time to primp a bit for the cameras so we took that one step further and surprised our winner with a day of primping and pampering.
Together with our co-conspirators, Leah's husband, Brandon, and his twin sister, Lindsay, we planned the ultimate girls day as a treat for Leah on her first day of maternity leave. Those two were the only ones who knew that Leah had won. Everyone else was completely in the dark about what was going on, even Leah's parents who were letting us use their house for the big surprise at the end of the day!
Leah spent the day riding in style in a limo stocked with her favourite treats as she was chauffeured to a prenatal massage, lunch at a fabulous farm-to-table restaurant, pedicures and hairstyling! When Leah arrived home, refreshed and dolled-up thanks to Brandon's careful planning (including hooking us up with an appointment at Leah's regular hairdresser), the best surprise of the day was waiting for her inside.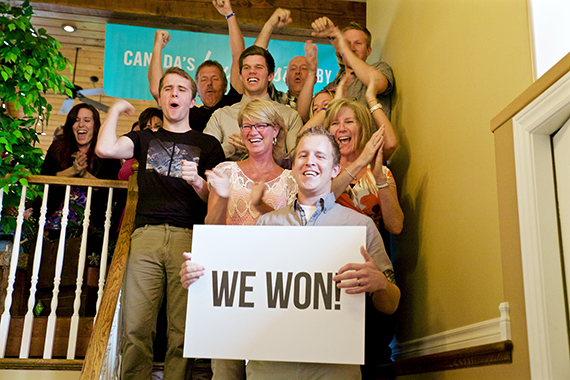 Brandon had invited both of their families to join them for a big family dinner at Leah's parents' house. They didn't know what it was really about until they showed up to find PLN staff setting up for the reveal and boy were they excited to help us surprise Leah when she walked through the door.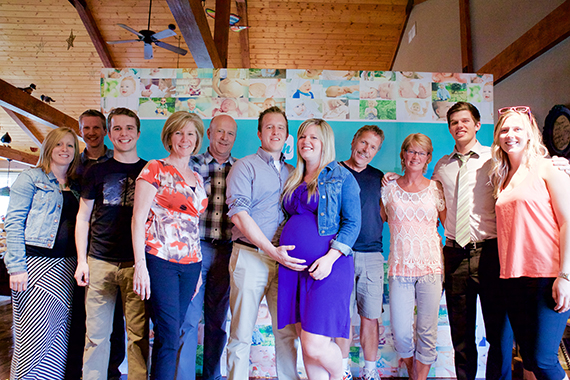 Watch how it happened:
 Congratulations Leah Koetsier!

Welcome to the world Harrison Koetsier! You are one lucky baby!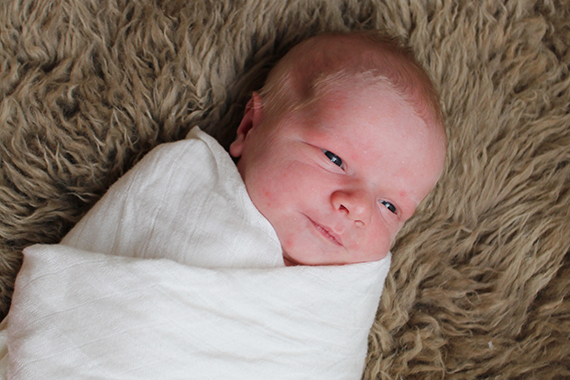 Thank you to every PLNer who entered the contest. It wouldn't be able to exist without you guys. We appreciate you all so much and we can't wait to share the news of our upcoming arrival, Canada's Luckiest Baby 3 – due soon!  It's going to be bigger and better than ever and we are so excited!