Over the last few months, I've been creating play areas in our 'Enchanted Forest' playground at our West Guilford home. I have acres of space to be creative with and it won't be long before I'll make my way through every inch of it. After sharing photos of this space, I received many messages from readers asking me to write a post on creating an outdoor play area, with only a small yard to work with.
Thinking this would be a fun project, I asked for photo submissions from readers with small yards, in need of a little work. I offered to create a space, for free, but reminded those who entered that I use mostly recycled and repurposed materials- keeping everything low to no cost. With many entries, there were a ton of fabulous yards to choose from.
I chose a yard randomly and contacted the owners. Chris and Lyndsay were excited for me to come. A few days later, I packed up my van and headed to their place.
They have a beautiful home in a lovely neighbourhood but the area in the back needed work. They wanted a space that would be colourful and inviting for their nine-month-old daughter Rylin, something that would keep her busy and active in play.
Before
Here's a closer look at what I added to their yard
Can you smell the mud pies cooking? Every child needs a space to get their hands dirty and this mud kitchen will be the perfect spot.
Simple to put together and very low cost. Two old tires brightly spray painted, the board resting on top is painted with one half to look like a stove top and the other a sink. A hole was cut in the board so that the sink (a big old pot) can be easily removed and reinserted.
A funnel secured to the fence with a clear tube running into the sink. Wonderful water play!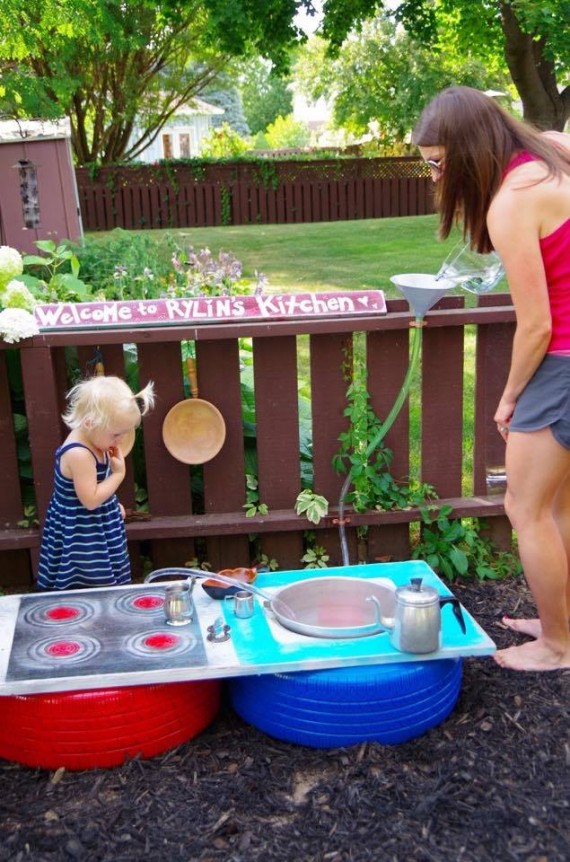 I brought three big chunks of a large log from our forest and set it up to look like a little dining area. Order up! Two Dirty Pine Cone Specials!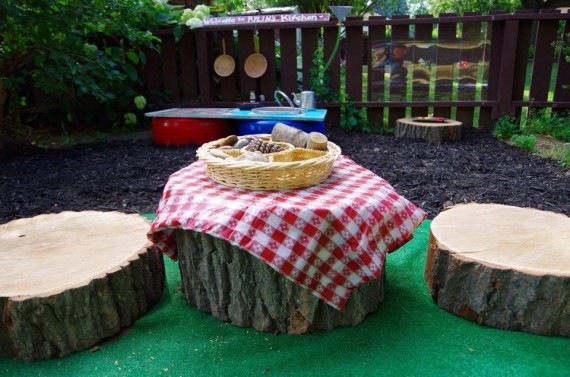 Spray painted cake pans are great for banging on. Add some drumsticks and bells and you have a beautiful music area.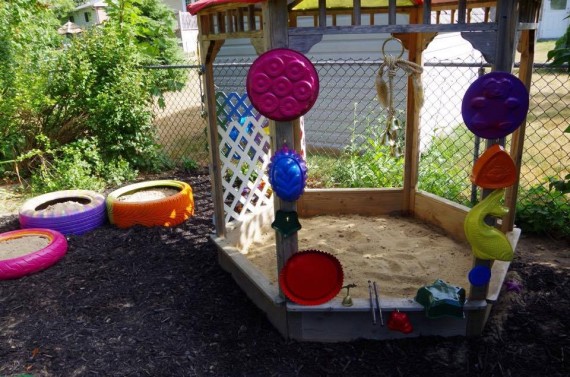 Tires, washed and spray painted, look awesome and are great for climbing on.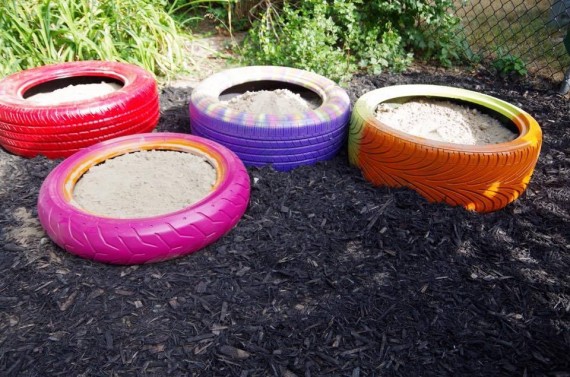 Vinyl lattice is easy to paint and pin up. Add fabric, feathers and pipe cleaners and the kids will love to weave and sort.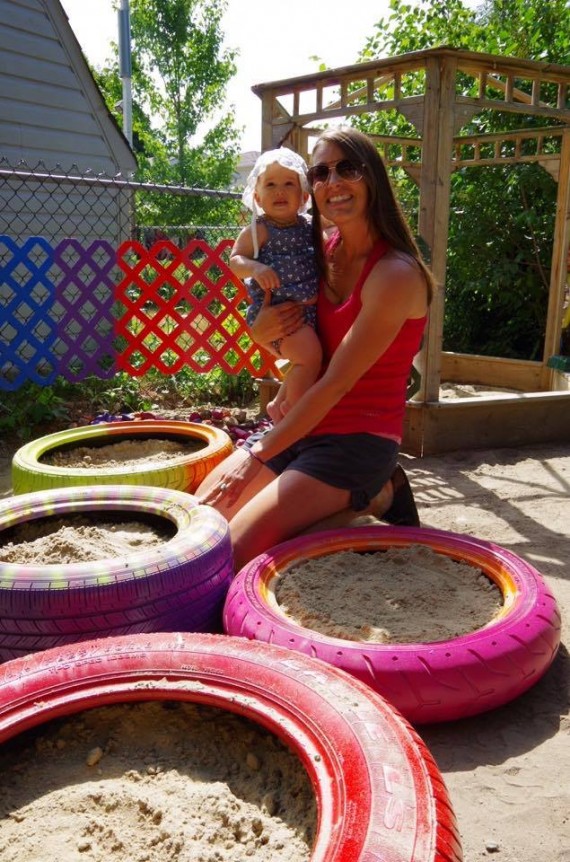 And finally, this plastic sheet from a poster frame, makes an awesome outdoor paint station.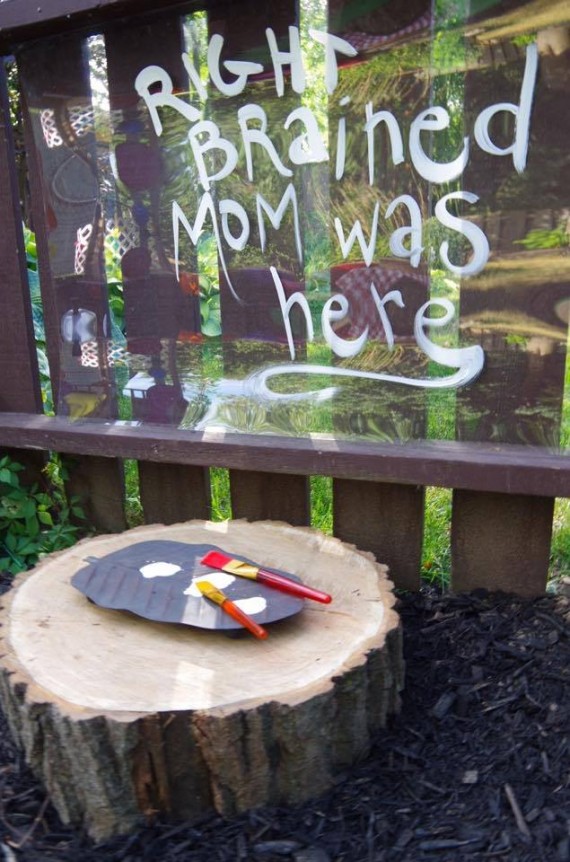 Lyndsay and Chris were really pleased with their new space. I hope Rylin will enjoy her days playing in this space that was made just for her!
The total cost of the materials and set up was under $70
Hopefully this DIY has shown you that it is possible to re-purpose some of your "trash" into a beautiful outdoor space. Let me know what you liked best or would like to see more of.