'Cause sometimes living in a zoo feels like a real thing.
Combine a love for animals and passion for building and you have pretty much summed up my youngest daughter. Zoe is a playful and gentle three-year-old beauty who loves to create. But life gets a bit lonely when her big sister goes off to school, so I spend a lot of the day encouraging Zoe to use her imagination and go on mini-adventures.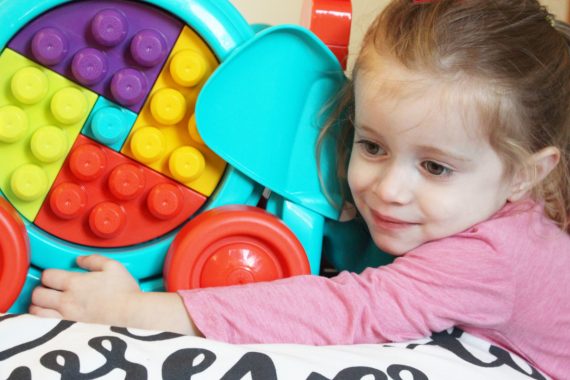 As a work-at-home mom, there's nothing better than watching her creativity spark to life and hearing her giggles (especially when I have a few things I really need to get done)! The right toy at the right time can really help her forget about how much she's missing her sister and get Zoe feeling like herself again. From skyscrapers to houses for her animals, the possibilities are endless when she's building. Her little smile and funny voices set the scene for her brilliant mind to explore. So when I heard a new Mega Bloks® toy was coming our way, I was sure this would be a match made in heaven.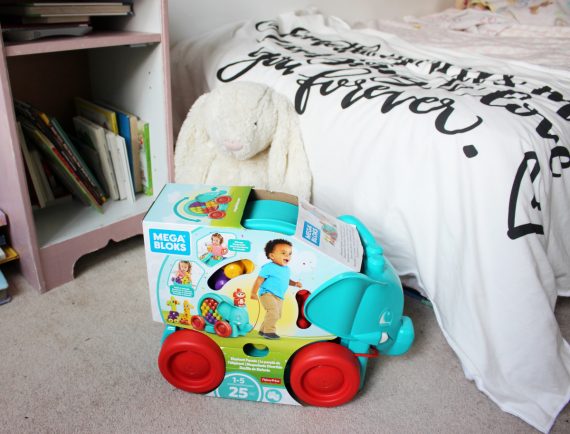 Ever since we received the Mega Bloks® Elephant Parade, Zoe is happiest pulling her elephant behind her. She takes time to carefully assemble her animals and then mix the pieces up to create new funny animals. Zoe's sense of wonder, curiosity, and humour is brought to life as she connects her animals behind the elephant.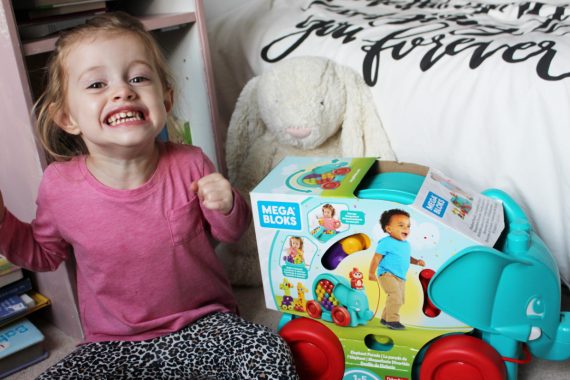 The Elephant Parade consists of twenty-five pieces including building blocks and special parts. It features a rolling elephant pull toy with a spinning block tumbler. The lid of the tumbler also doubles as a building plate. It also comes with two rolling wheelbases for the animals your little one creates to pull behind the elephant. So cute!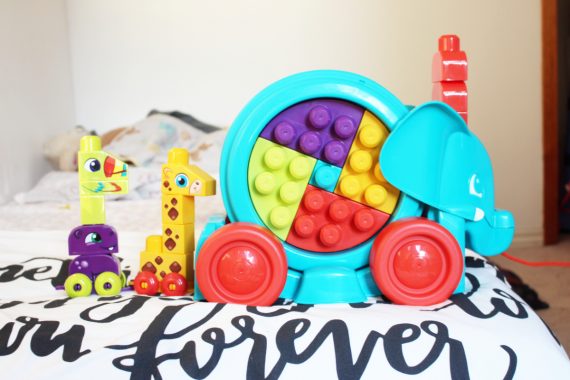 The colourful pieces make up a hippo, giraffe, monkey and toucan. The bright pieces grab Zoe's attention and help her learn through colour association. She loves to hear the building blocks spin inside the big, rolling tumbler as she heads out on her safari adventures.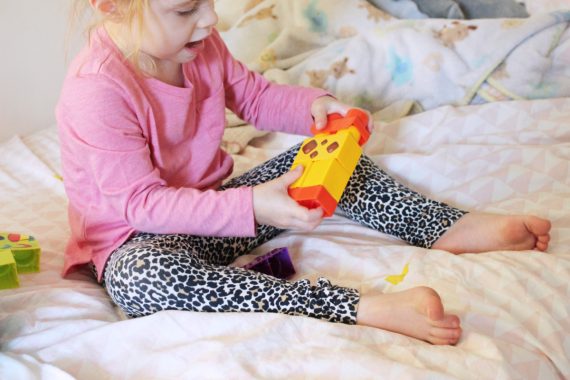 As a parent, my favourite part (aside from watching Zoe's joy as she exercises her wild imagination) is that when the parade goes home for the day, clean up is quick and easy. Everything comes apart and stores neatly inside the tumbler bin ready for another day!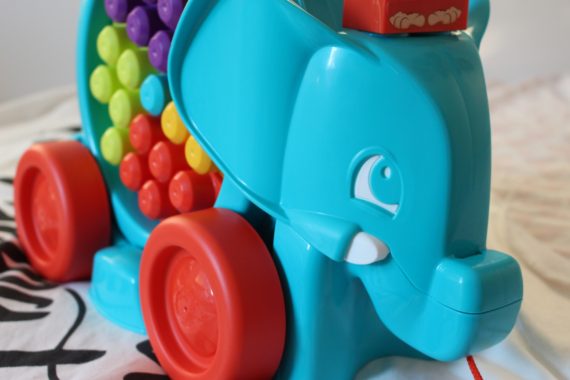 The Elephant Parade is best suited for children from 1-5 years. So if your child has a developing imagination, loves animals and building things like Zoe, then this will be a perfect fit for you too!
Chance to Win a Mega, Mega Bloks® Giveaway—CONTEST CLOSED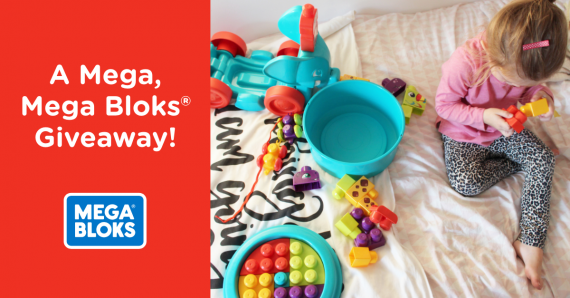 Congratulations to Callie P. of Hafford, SK for winning the Mega Bloks® Giveaway.