With free shipping on orders over $35 (or free two day shipping with Prime), nothing beats a good Amazon deal. But sometimes the best deals for Baby are hard to find. So we've collected them here for you.
Our Amazon deals and coupons have moved to our new Facebook Deals Forum. Please join us there.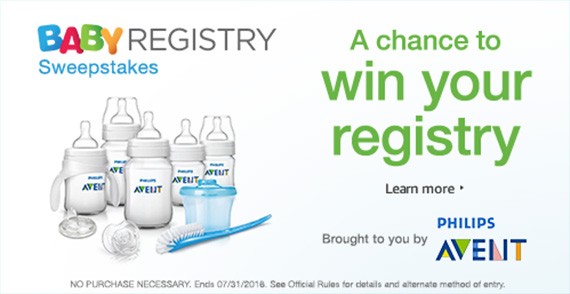 Extended: A Chance to Win Your Baby Registry
This just in, Amazon has extended their "A chance to win your registry" contest until the end of February. With monthly winners, this means you have two more chances to win. Get full details over on Amazon.