PLN's CEO hits Tour de Bleu this weekend with fundraising goal in sight!
We've got some amazing news. Our CEO, T.J. Donnelly, is closing in on an incredible $35,000 fundraising goal in support of funding innovative cancer research at Women's College Hospital. With just one day to go, he's almost there.
This weekend (August 12th and 13th), T.J., along with many others, will be participating in the Tour de Bleu—an annual private cycling event hosted by The Peter Gilgan Foundation and Mattamy Homes.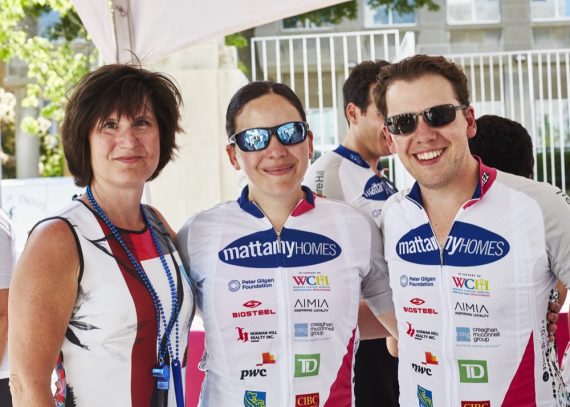 Never heard of Tour de Bleu? Check this out: Last year, this single event managed to raise an incredible $3.25 million!
This included:
* $3 million for groundbreaking research into hereditary breast and ovarian cancer
* $250,000 to advance the work of Women's College Hospital's Institute for Health System Solutions and Virtual Care (WIHV)
Not bad, right?
We think it's pretty clear that this is NOT just an excuse for a group of folks to toot around on bikes in their annual spandex—this event has an undeniably colossal impact on women's healthcare.
Event founder Peter Gilgan shares his inspiration, telling us that,
"Strong and healthy families have always been at the core of my beliefs and values. When a wife, mother, daughter or sister is diagnosed with cancer, it is devastating—for the individual and their entire family. If I can play a small part in changing lives by bringing my network together to help transform care for women's cancers, then I'm in."
With a goal of innovating and improving women's healthcare, we simply couldn't be more proud of T.J.'s ongoing participation in the Tour de Bleu event.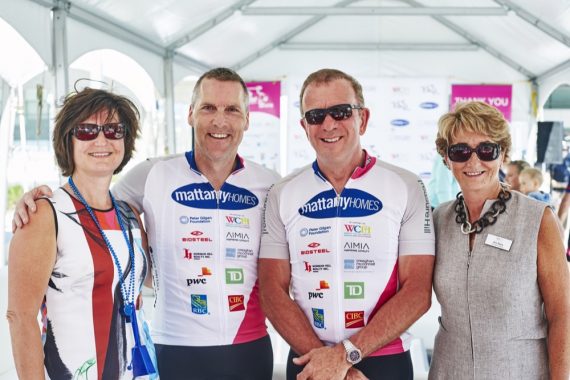 FYI, our CEO is no rookie to this important event. This will be T.J.'s 7th year sporting the spandex, raising funds for a great cause and pumping the pedals in the Tour de Bleu charity cycling weekend. That's a lot of dollars raised and kilometres covered. T.J. tells us what keeps him pedaling on that bike:
"This ride is important. It has raised millions of dollars for causes and hospitals many of us know all too well. Sadly, almost every one of us has been impacted by cancer, and this is my way to pitch in and try to raise much-needed funding to help cure for this devastating disease. This year is particularly important: For every dollar I raise on this ride, my donations are matched five times. That means if I raise $40,000 (my stretch goal), it will actually be matched and equal to a donation of $200,000 for Women's College Hospital and critical research and programs helping women across Canada. I hope that I can make a big difference in this fight."
T.J.'s online donation portal closes at 3:00pm on Saturday, and although he is SUPER close to the finish line, we are counting on friends like you to help us get him there! Keep in mind every little bit helps because every dollar pledged, raised and donated will be matched by the Peter Gilgan Foundation, Canadian Cancer Society, and other generous donors.
The impact of this great event is off the charts, as President and CEO of the Women's College Hospital Foundation, Kathy Hay confirms:
"The profound impact of Tour de Bleu represents the true power of a community to create change—a community that, in this case, is giving every woman every chance to prevent and survive cancer."
So yes, Tour de Bleu is awesome, and its 2017 commitment to support world-leading cancer research at Women's College Hospital is even more awesome.
But that's enough excited jabber from us—the clock is ticking! Please help T.J. out with this great fundraising initiative and donate today. Oh, and if you happen to read this too late, just contact Kat at kat.biondi@wchospital.ca, and she will be happy to help organize a donation on your behalf.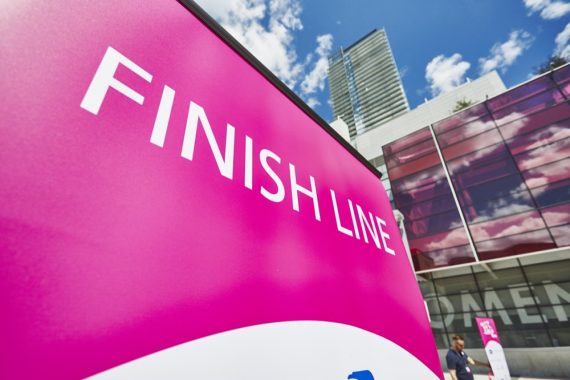 *Hey, T.J.! Here's hoping that you see sunny skies on Saturday, have a comfortable bike seat, and you're able to make a final contribution that blasts the original goal out of the water. You got this!
PLNers, thanks in advance for your support and generosity!