Autumn is my favourite time of year to accessorize! I love pairing up warm, cozy scarves with a great purse and fun hat. Here are my top three accessories looks for fall.
If I'm stepping out of the house in my favourite comfy jeans and long sleeve tee, I can take a simple casual look and transform it into a stylish, laid-back style with just a few great accessories. Selecting a cable knit infinity scarf in this gorgeous dark purple and topping off the outfit with this cute black newsboy hat (I love the flower accent!) and this funky canvas messenger style purse would definitely do the trick.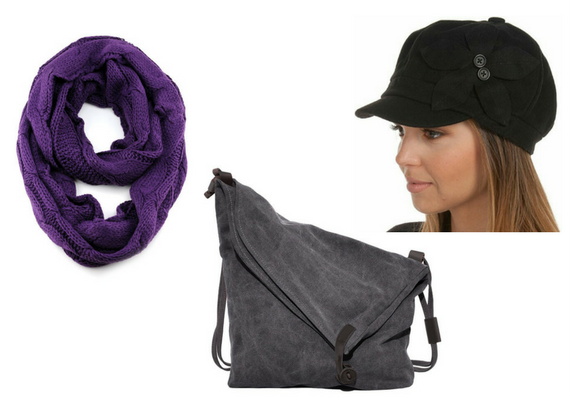 When I'm heading out to the office or perhaps a brunch date with friends, I like to look a little more polished and sophisticated, which is why I love the warm brown colour of this leather tote purse. Pairing it with this cozy blanket scarf and this wool fedora with a buckle accent would help make this look very chic.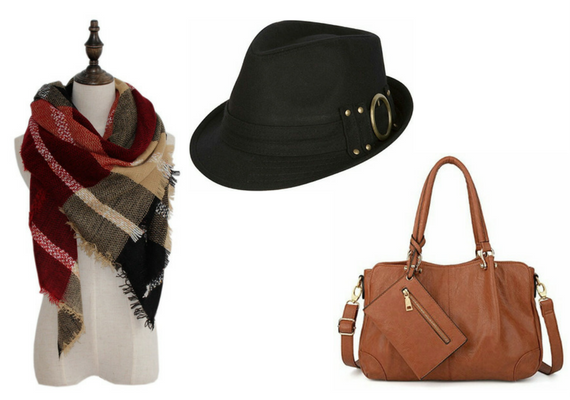 If I'm going out for a night of fun I love adding a splash of colour to my wardrobe. My favourite colours are shades of blue and purple so it would be no surprise to see me grab this lovely teal handbag that can also be worn as a crossbody purse. Paired with this multi-coloured eternity scarf and this embellished cadet hat and I'd have a fun and flirty look for date night with my husband.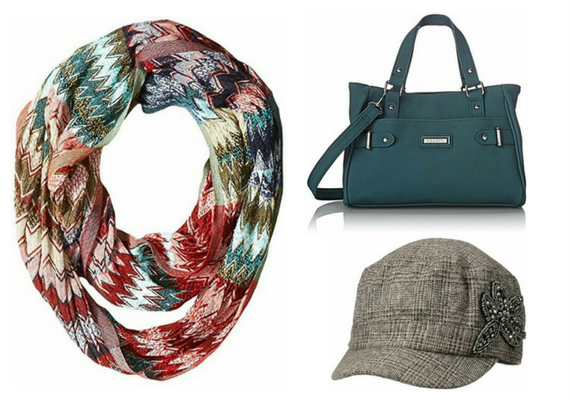 No matter what your style, the most important thing is picking out accessories that add some extra oomph to your outfit and a little spring to your step. Who doesn't love leaving the house looking and feeling fabulous?
The Parent Life Network is a participant in the Amazon Services LLC Associates Program, an affiliate advertising program designed to provide a means for sites to earn advertising fees by advertising and linking to amazon.ca. We only recommend products we actually like—how else would we sleep at night? When you purchase through our links, you're helping support our awesome free content, at no extra cost to you.