Fisher-Price and designer Jonathan Adler have teamed up, and the results are swoon-worthy.
When my daughter had her first birthday, one of my favourite gifts was this classic Fisher-Price chatter telephone from my mother. Both of us welled up as we watched my baby play with a toy I had loved for so many years as a child. Growing up, Fisher-Price was a staple in my home and I have many fond memories playing with their toys.
Fast forward thirty or so years, and this brand is still a favourite with moms and tots.  Why? Because they reliably provide quality, educational toys and amazing baby gear that lasts and lasts. And now, they can add super stylish to the list of their endless features. Recently, they've partnered up with designer Jonathan Adler to create some gorgeous baby gear that you're really going to want for your new baby.
Take this mobile for starters. Oooh, look how pretty! The white canopy is simple and modern, and would suit any nursery, but it was also clearly designed with baby's needs in mind. The bright plush toys brighten up the nursery, but the animals also have bold black and white patterns underneath that will catch your baby's developing eyes. It plays soft music, contains a night light, and projects a sweet scene for baby above. Plus, the mobile can be controlled by remote so you don't have to worry about disturbing your little one while she rests.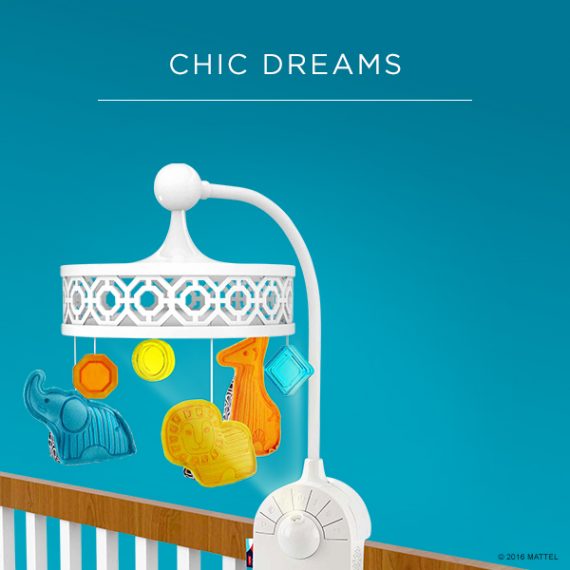 The Deluxe Bouncer is also bold and modern, and doesn't take up a lot of visual space with its slim frame. This is helpful because baby items tend to quickly take over your home. It features a gentle vibrating option, soothing music and a mobile to entertain baby. The seat insert is easily removable and can be popped into your washing machine for quick cleaning, which is great because your baby is going to love spending time in this!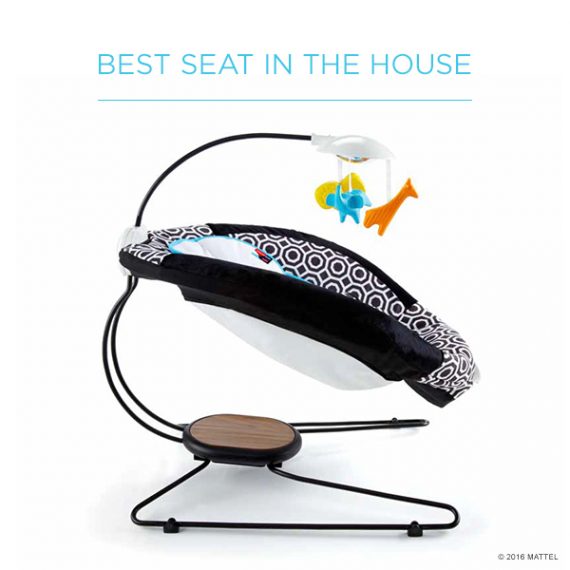 The Rock 'n Play Soothing Seat has so many features I don't even know where to start. It can be used as a sleeper or a seat and it folds up easily so that you can take it with you on overnight trips. I love that it plugs in so that you don't have to worry about constantly replacing batteries. It rocks, vibrates and has several options for soothing sounds or music.  And it can all be controlled by your smartphone. Plus, with its modern geometric pattern, it'll look great anywhere in your house.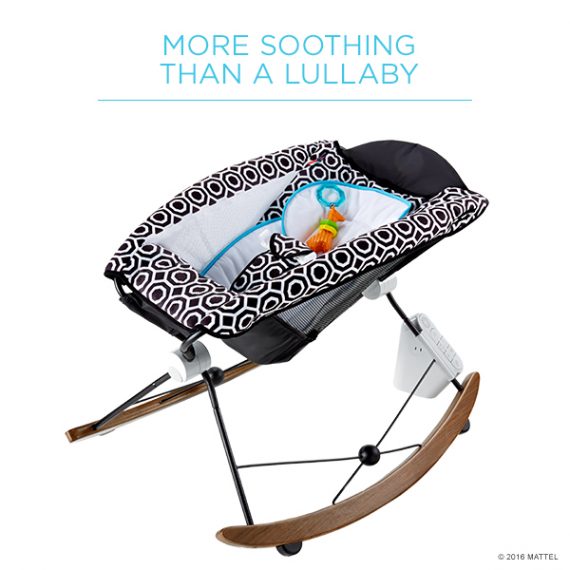 The Sensory Gym has all of the traditional features of an infant play gym and then some. It has a large, soft play mat with detachable bars that allow you to hang nine toys in countless combinations. I love that you can detach the toys and use them in a carseat or stroller so that you can get the most out of your purchase. It also features 20 minutes of music and–get this!–a vibrating tummy time pillow! But seriously, have you ever seen a prettier infant gym? This is one of those baby toys that actually add to your living room decor instead of sticking out like a sore thumb.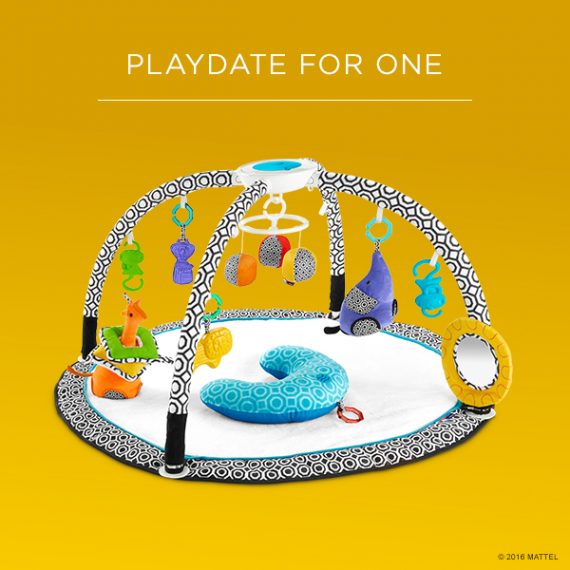 And finally, for when baby gets a little older and is ready to start spitting out her food (Oh wait, that's just my kid?), this Jonathan Adler 2-in-1 high chair is a must-have. Personally, I prefer it in its traditional full high chair form–how stunning are those legs? But you can also remove the top portion of the seat and attach it to a dining room chair to save space. You can adjust the height and recline position so no matter what baby's shape or size, your little one is going to be super comfortable.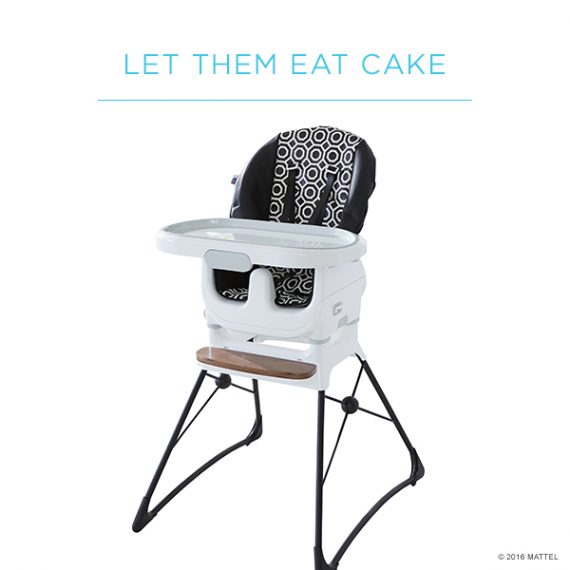 I am smitten with this new line of Fisher-Price products designed by Jonathan Adler. I love that this collection considers the needs of both parents and babies. They are visually appealing without compromising on amazing features that baby will love. They are also gender neutral, which means that you can enjoy them for years to come without feeling the need to replace them as you have more children. Does it get any better than that?
Does style matter when it comes to baby gear? Leave us a comment and let us know what you think!