Does your baby loathe her infant car seat? The Nuna Pipa might be your saving grace.
My babies were difficult in a lot of ways–they needed to be bounced and rocked to sleep, insisted on being carried around all day and nursed constantly throughout the night–but I thank my lucky stars that they tolerated their car seats. I wouldn't say they loved being strapped down exactly, but with some attention to timing and rockin' kids' tunes, I could get from point A to point B with relatively few tears.
Not so with Baby Em, my sweet little blue-eyed, chubby-cheeked niece. A drive with this usually quite placid cutie is, to put it mildly, an absolute nightmare. Sitting in the passenger seat of my sister's car, I break into a sweat as we scramble to try to calm her down. It's all for naught. The crying will not subside until she is physically removed from the terrible, horrible, no good, very bad car seat.
Enter the Nuna Pipa. My first thought when I received this infant car seat to test out was, Wow, this looks so comfy! My second thought? Baby Em is still going to hate it.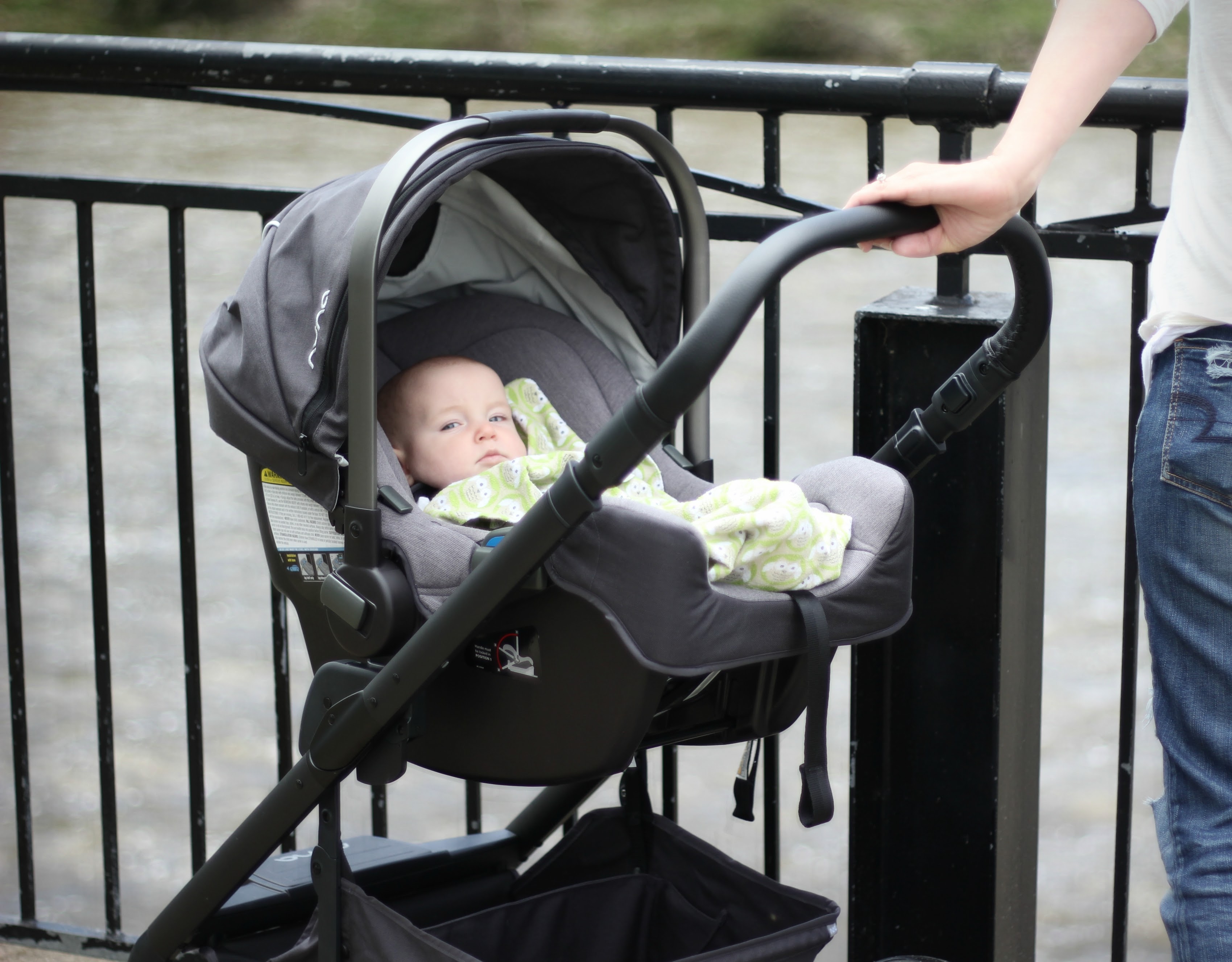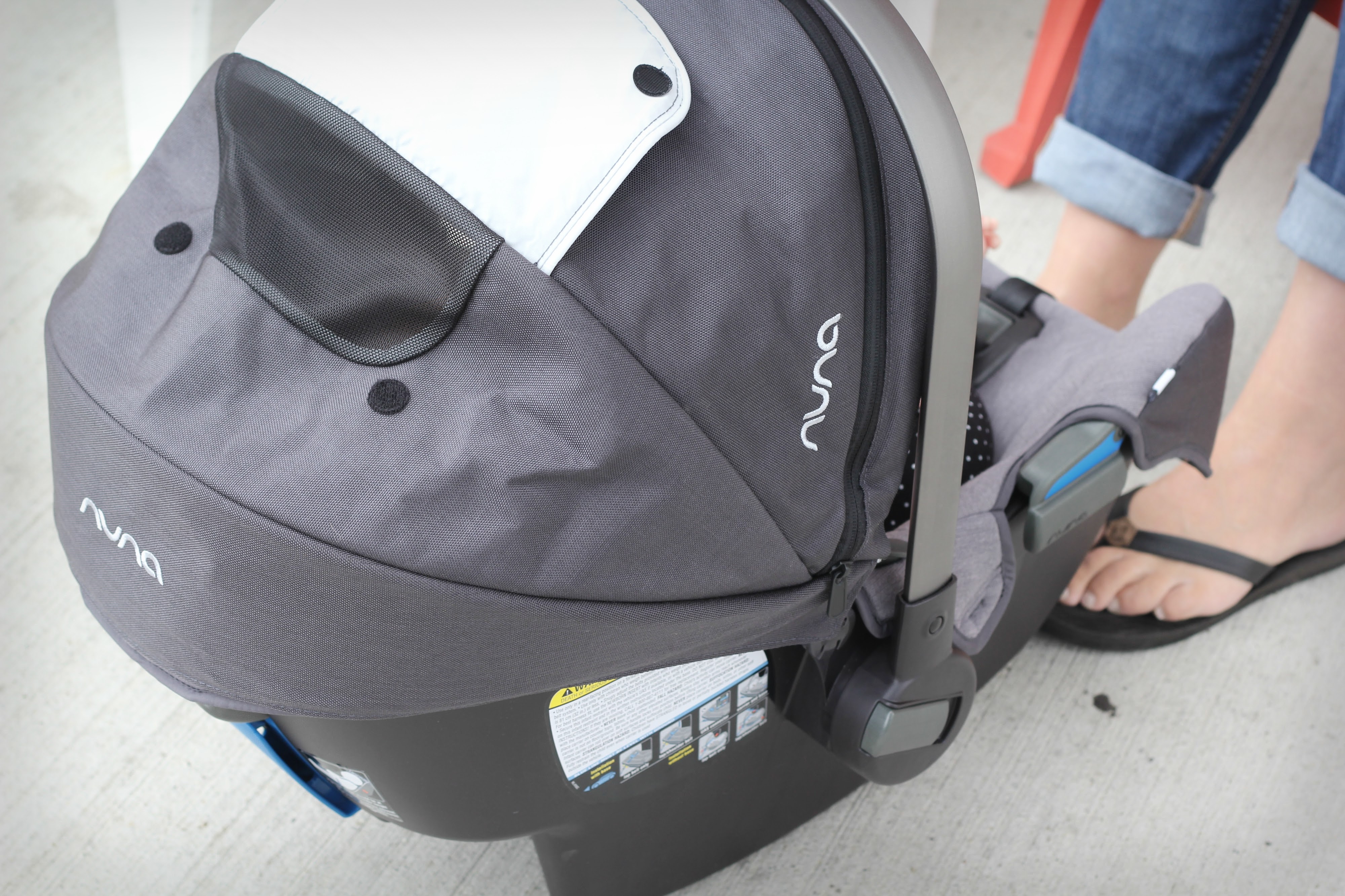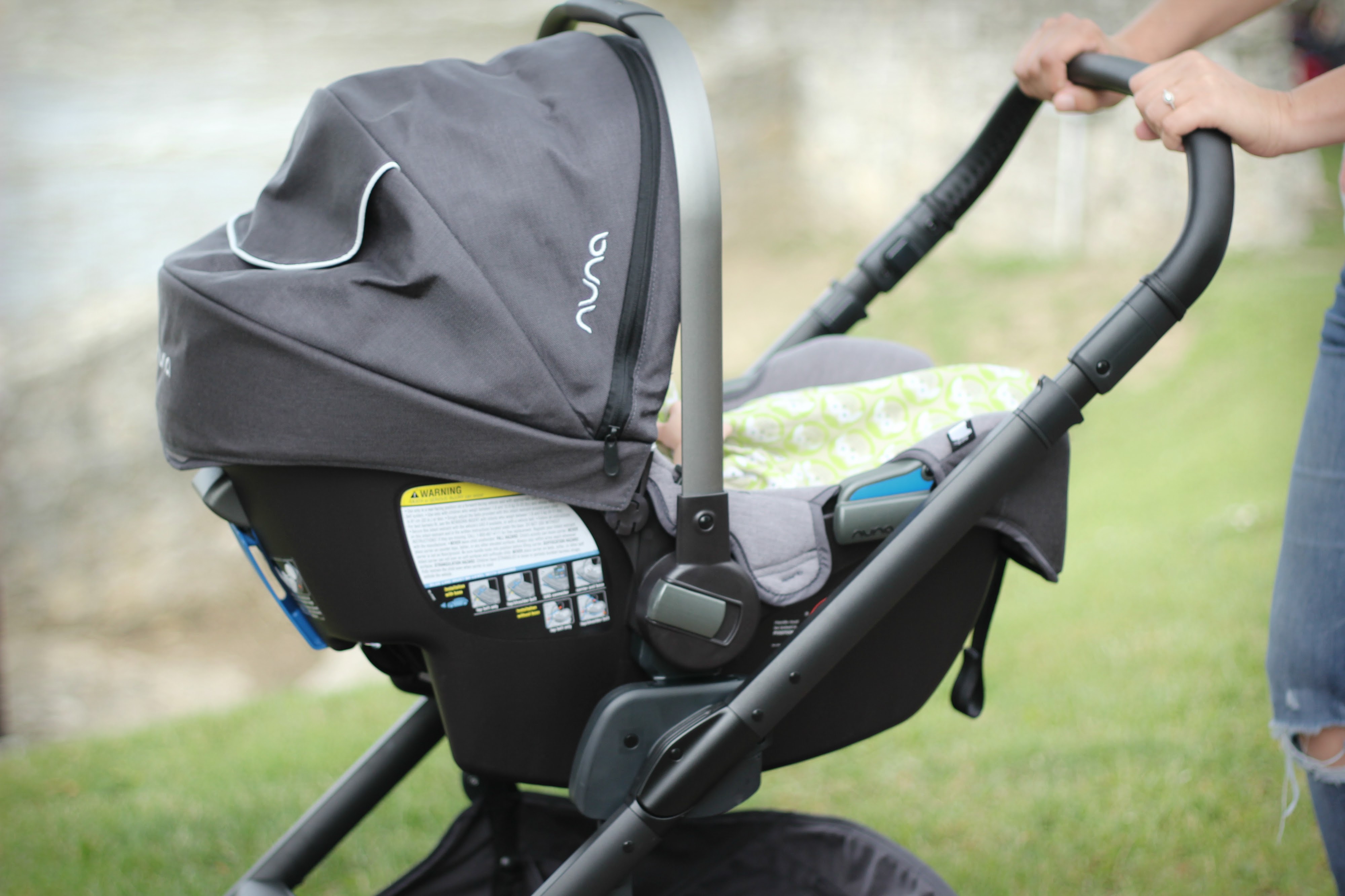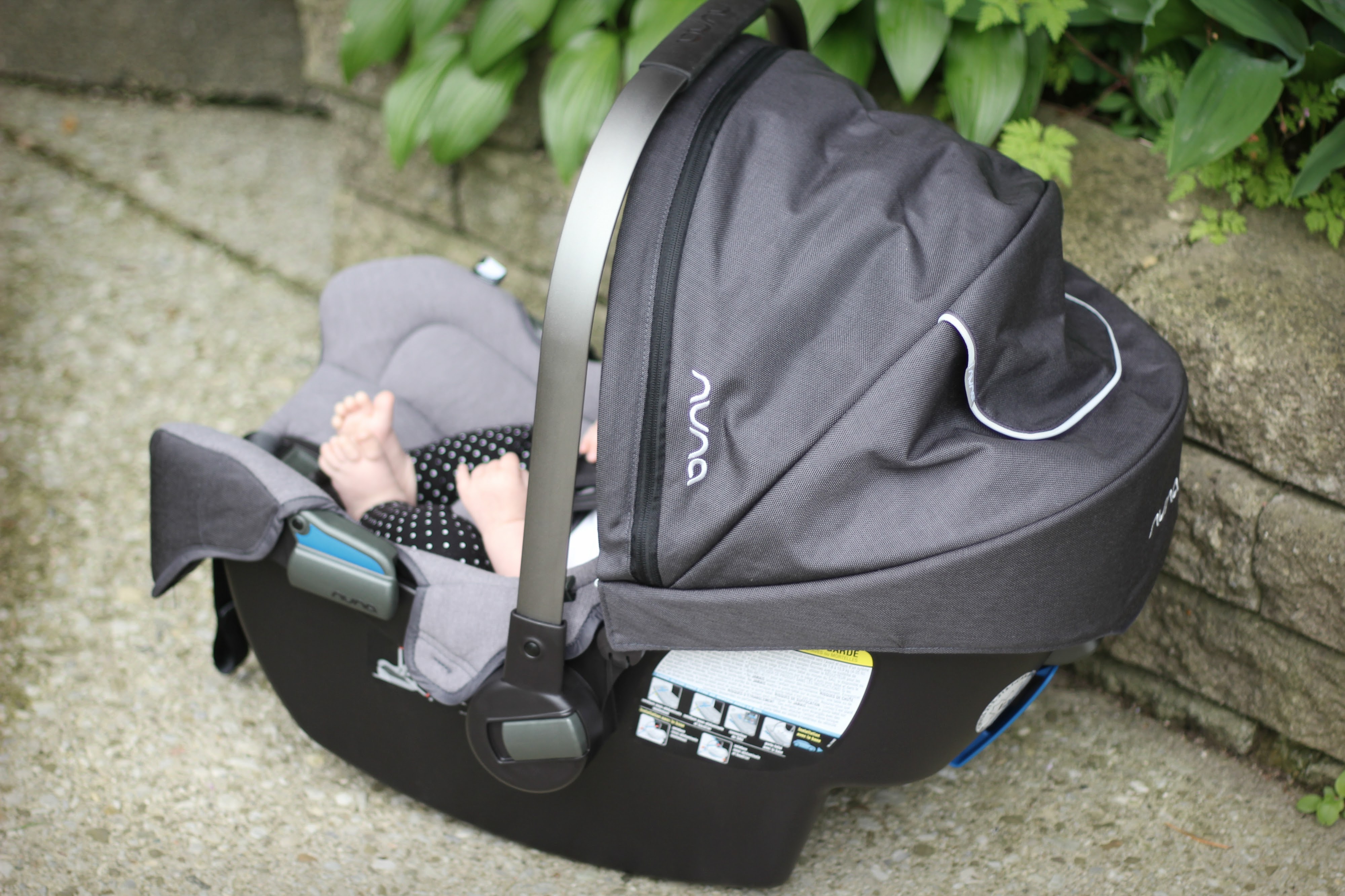 Like all of Nuna's baby gear, the Pipa infant car seat is really nice to look at. It is so simple and modern with lush cushioning and sleek monochromatic colours. It is also super simple to use. Probably my favourite thing about it is how easy it is to install the base into your car. Unlike other infant seats, which need to be tightened after attaching to your car's anchors, the Pipa literally just snaps in. Check to make sure it's secure with its handy green indicator, and you're good to go. That's it.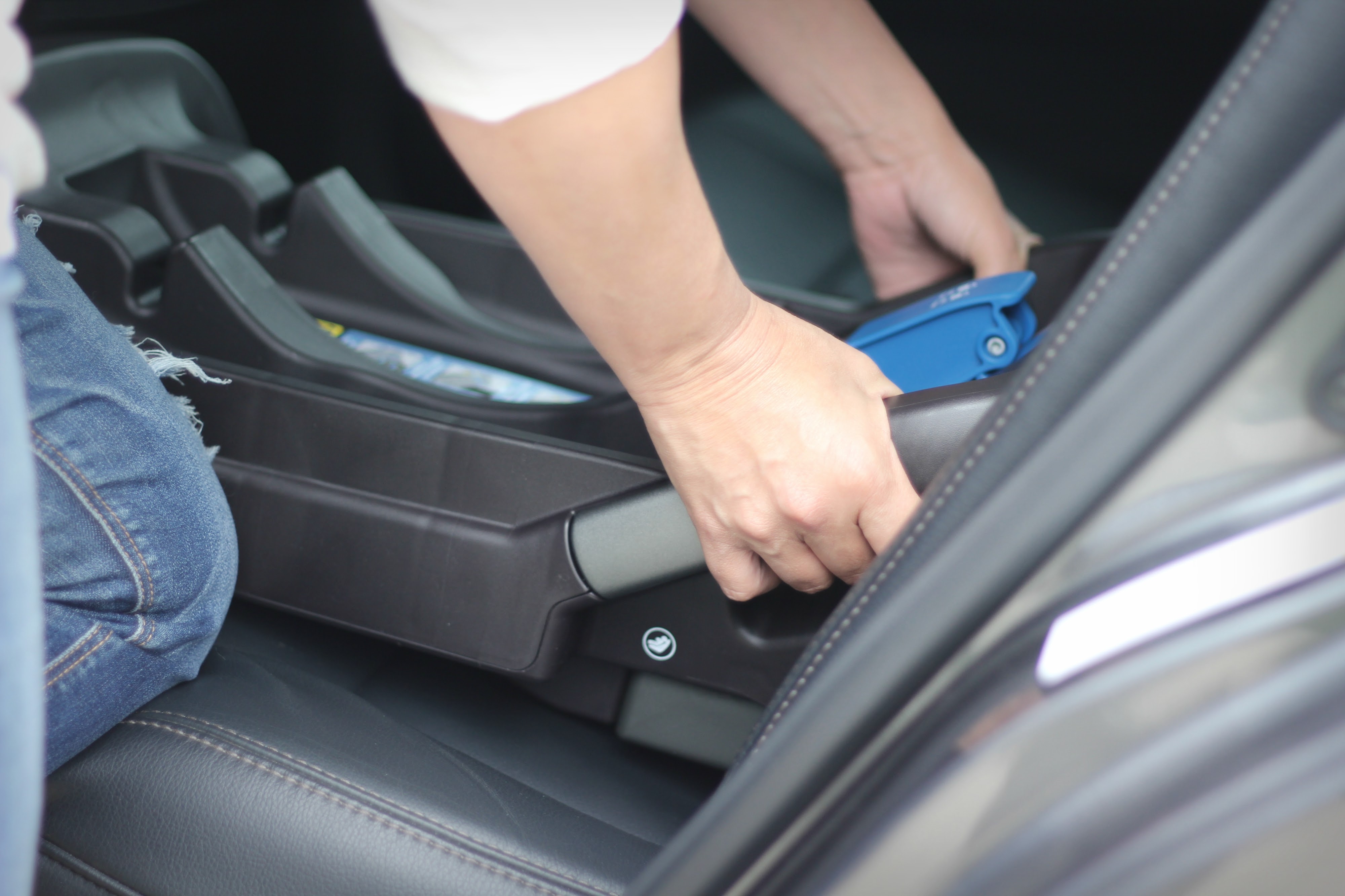 After some quick adjustments to the strap positioning on the seat, we were ready to give it a try. We held our breath and buckled the babe in. Did Em cry? Yes, she did. But over the course of approximately five minutes, it was as though that car seat slowly began to emit some sort of fairy dust on her. Her tears subsided, and she actually relaxed. My sister and I didn't say a word about it, both afraid that any acknowledgement of it would somehow break the spell and send Em into fits and screams again.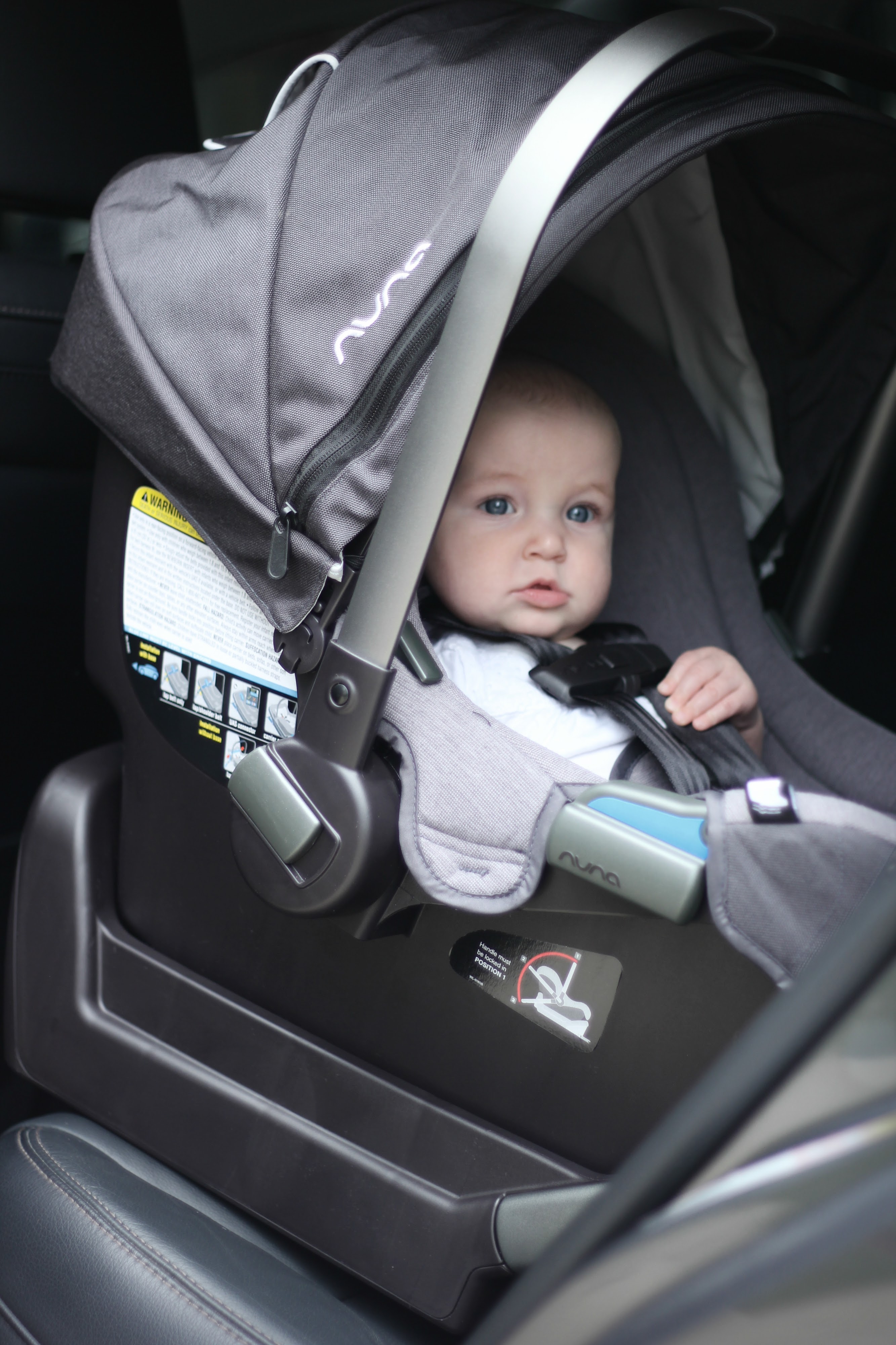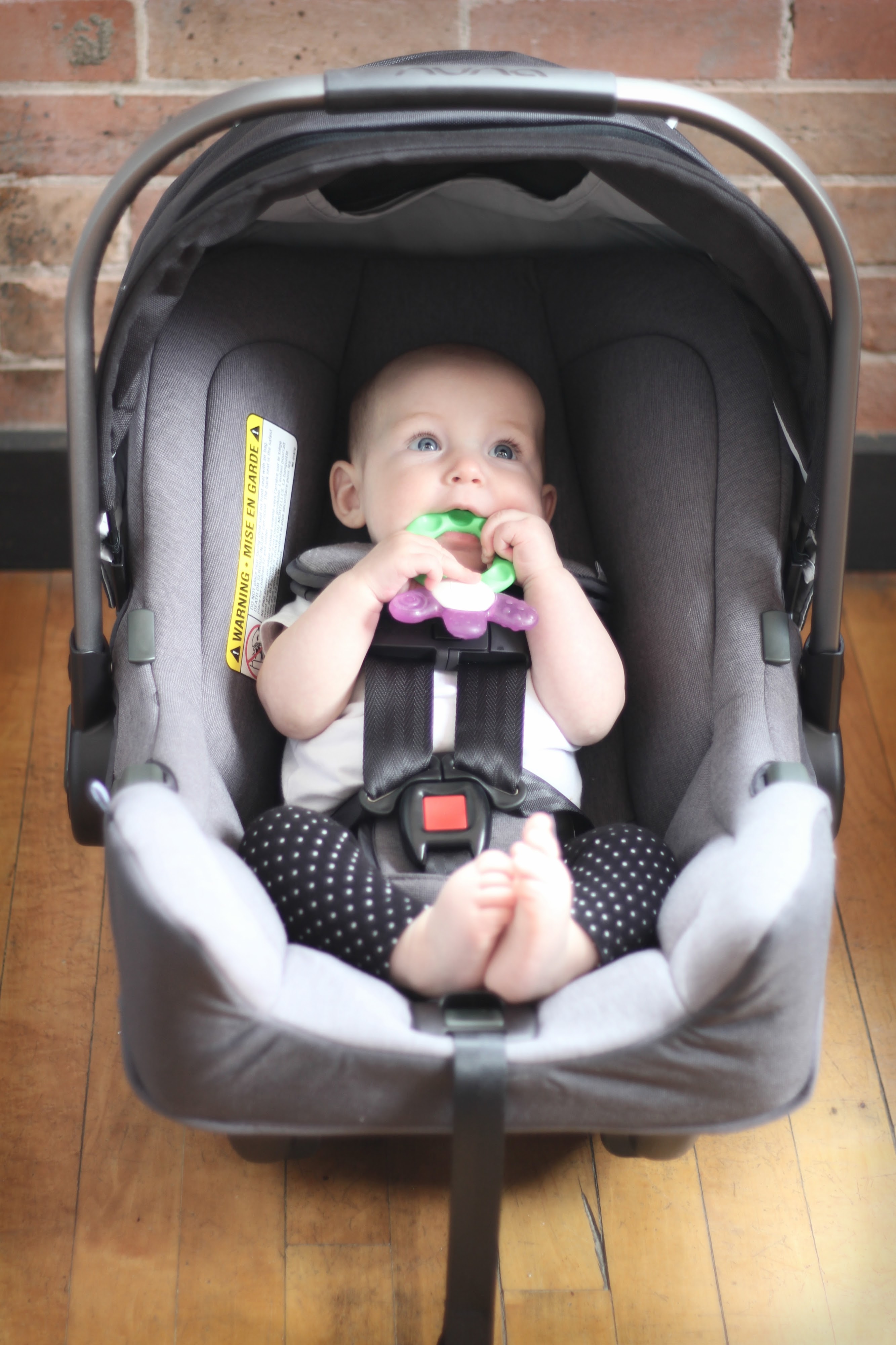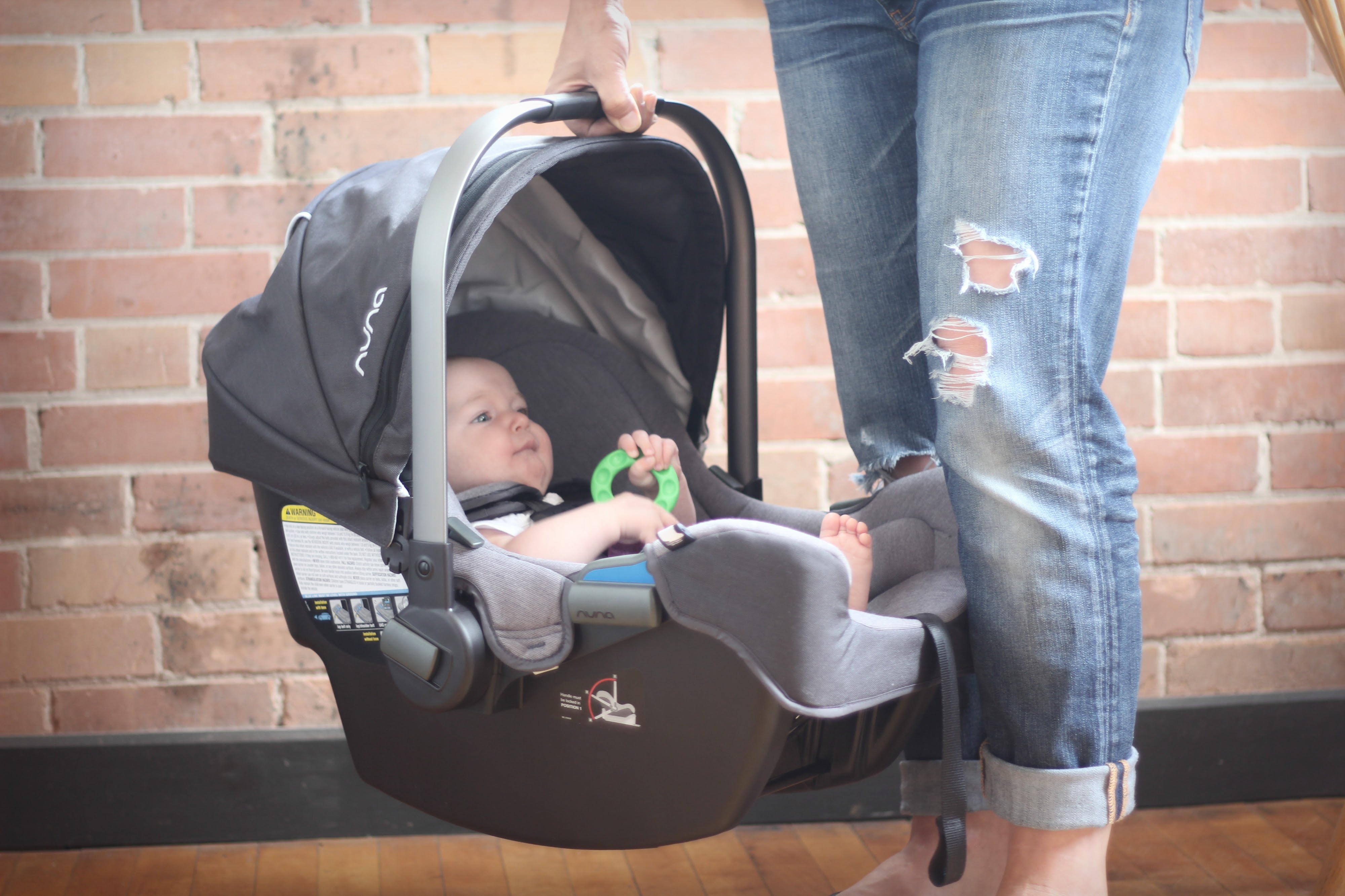 We didn't have to worry. Baby Em absolutely loved the Nuna Pipa. So did we. It is so light compared to other car seats and is pretty comfortable to carry around with its soft-grip handle. It also has a large canopy with a mesh peek-a-boo window so you can check on your baby when you've got the seat in the Nuna MIXX stroller.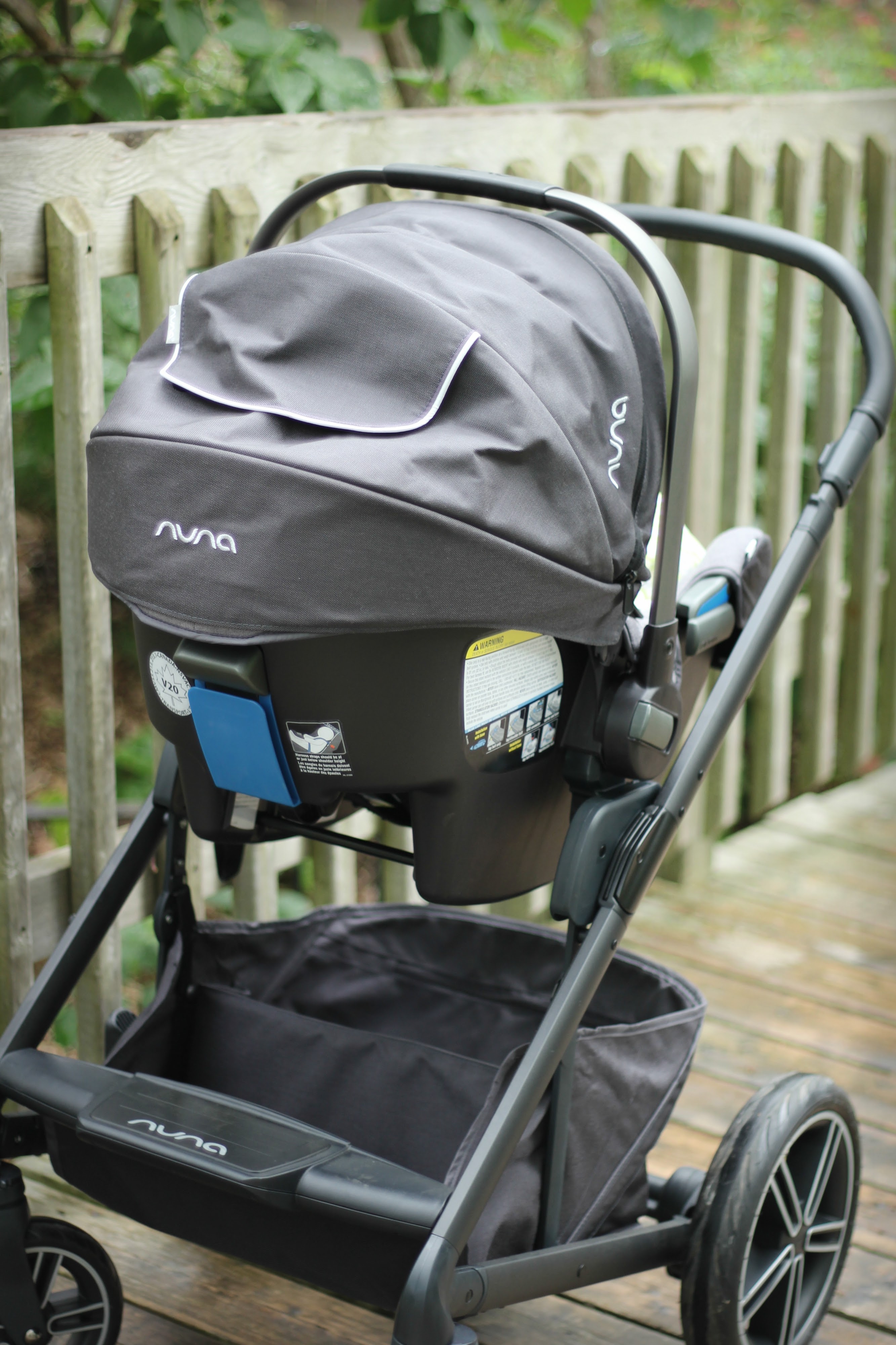 Another great feature of the Pipa that really sets it apart from other infant car seats is its "dream drape," which completely covers your baby while still allowing airflow and visibility via mesh panelling at its sides. You simply unzip the top of the canopy, pull out the drape, and attach it to the sides with its magnetic fasteners. I've never seen anything like it!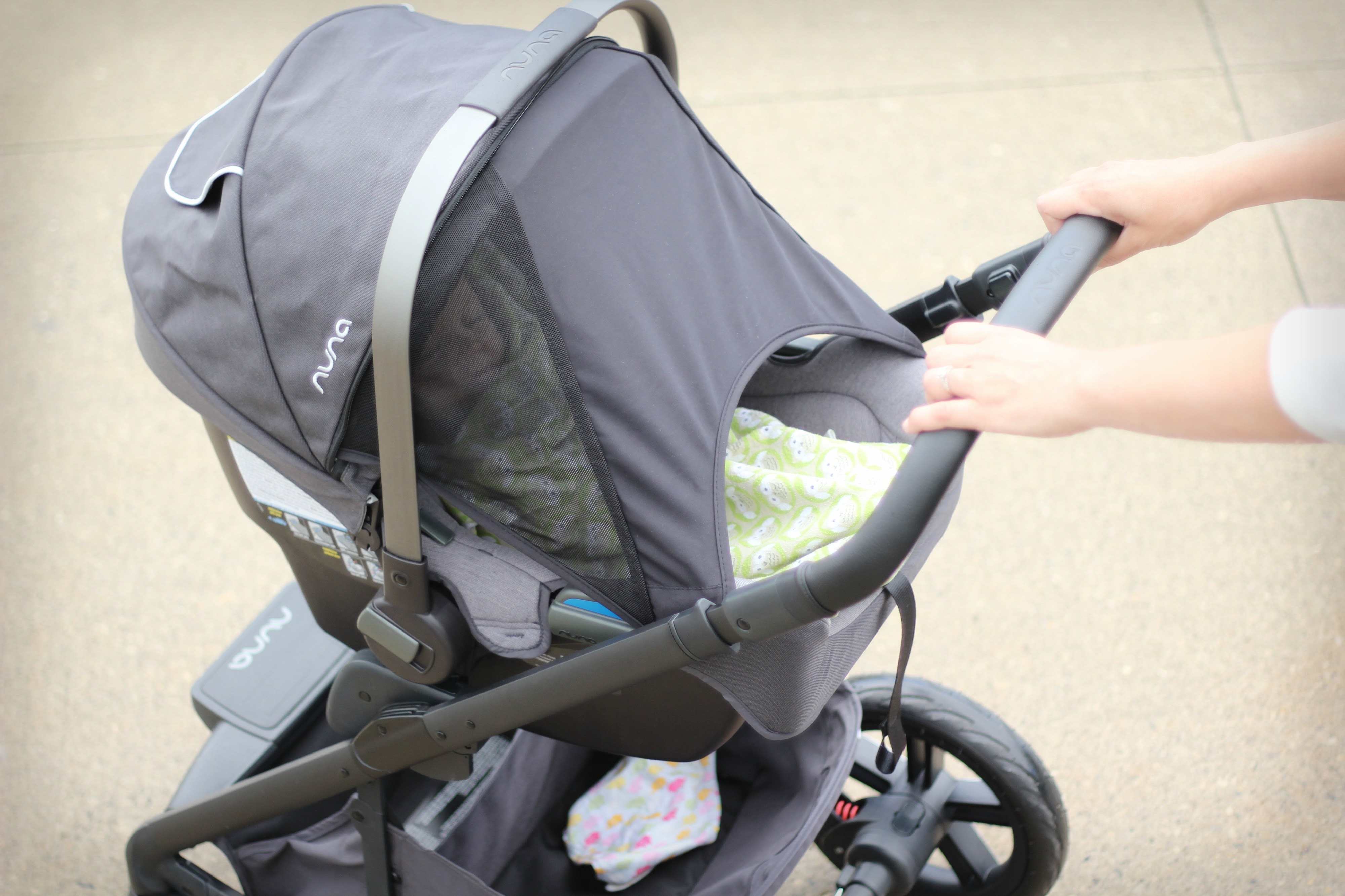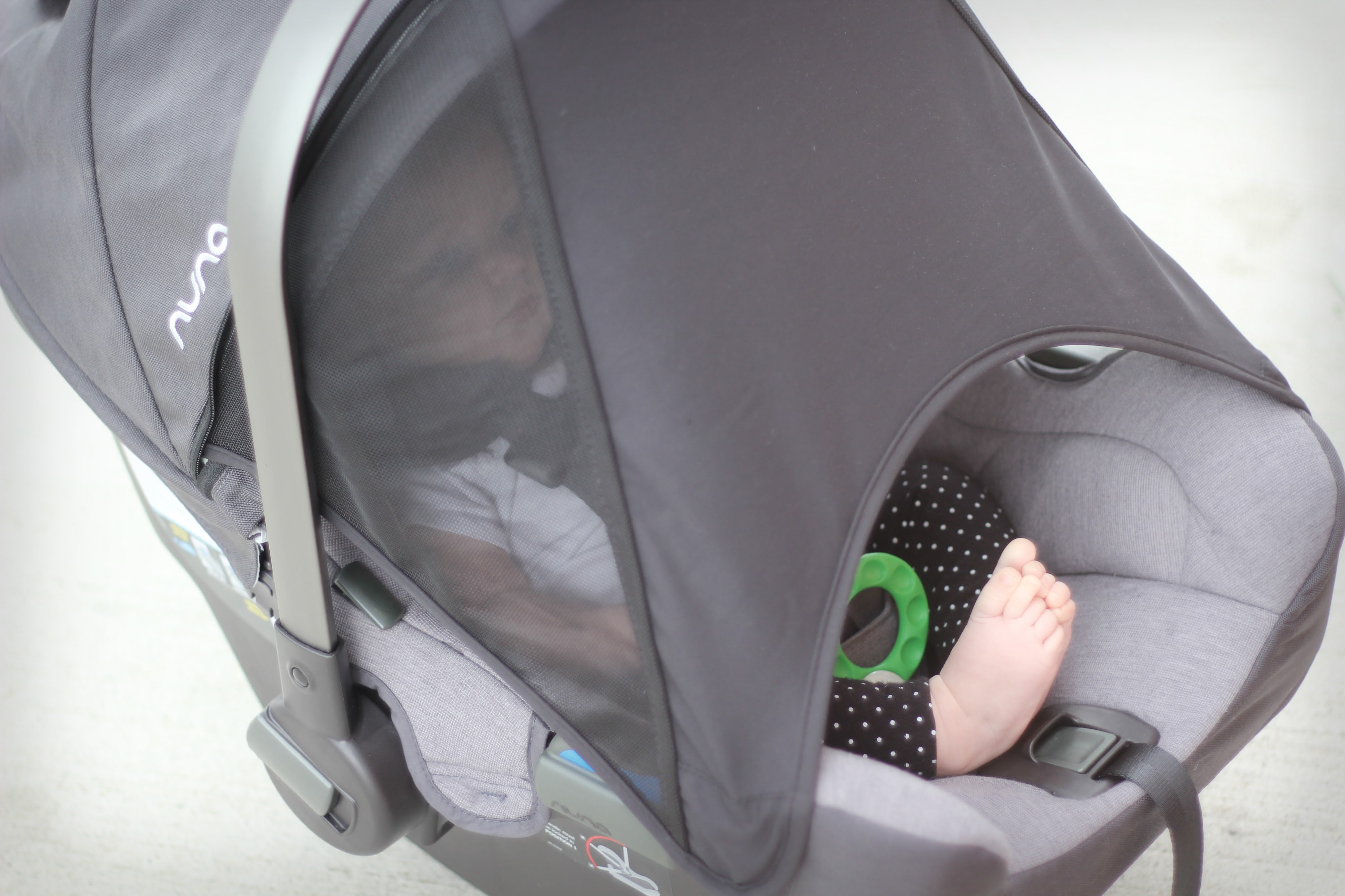 And how did Baby Em fare in her new ride? She fell asleep!  Asleep, I say! And she stayed sleeping for most of our coffee date and walk along the river. She continues to love her Pipa and car rides have been completely transformed. Needless to say, I've now received the trophy for Aunt of the Year–sorry Nuna, I'm keeping this award.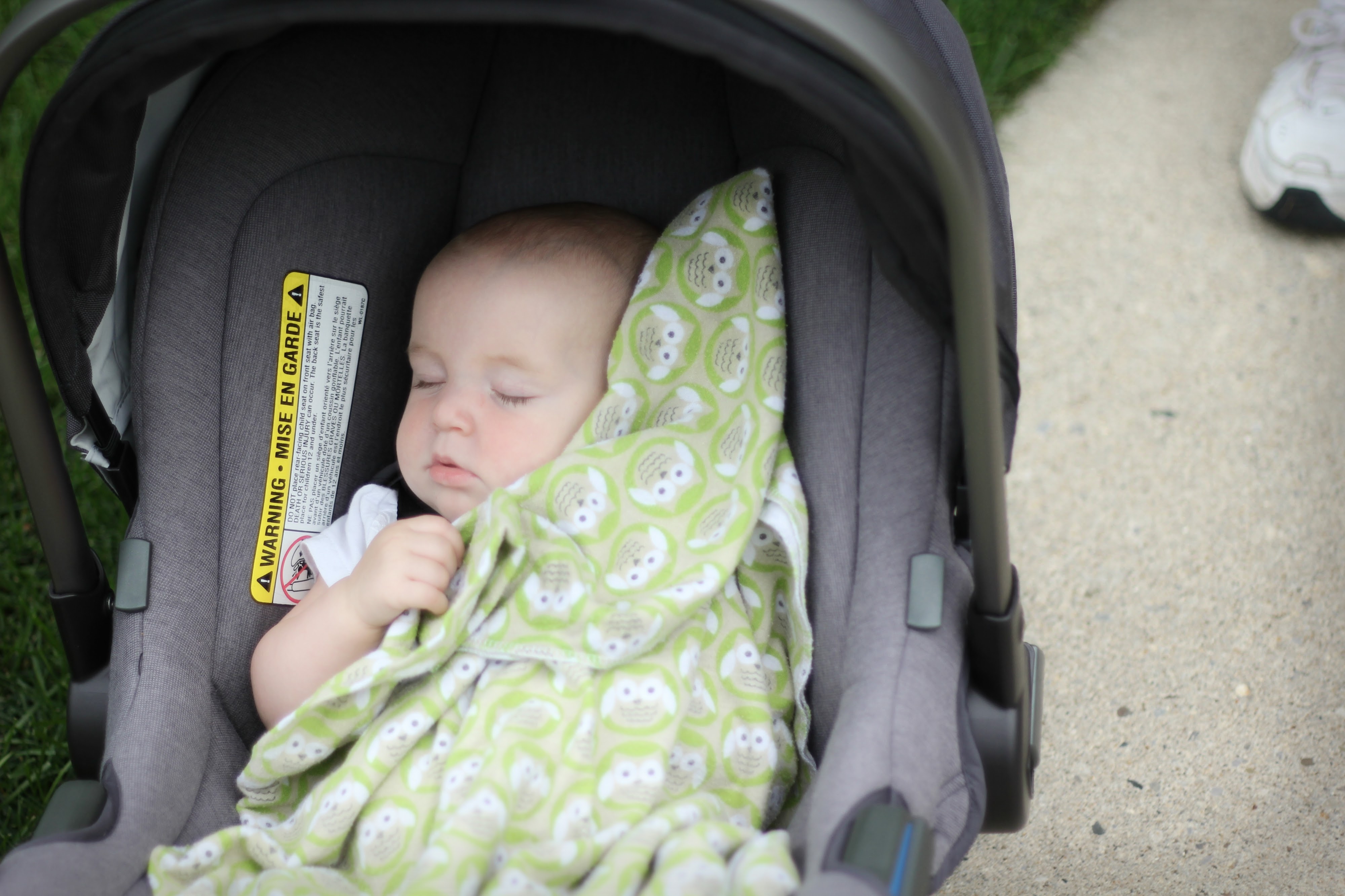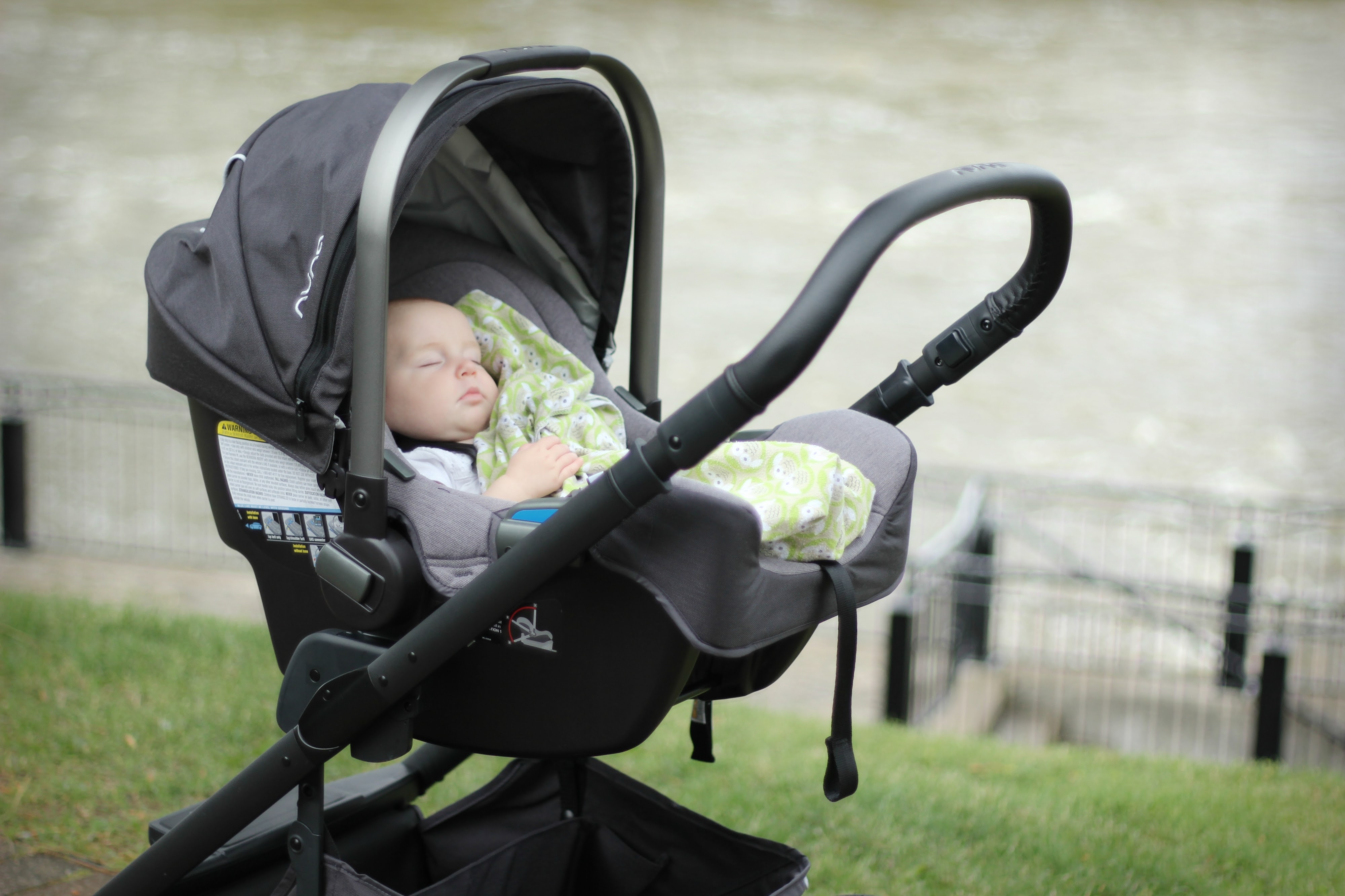 Looking for your very own Nuna Pipa car seat? (Of course you are!) Find out where you can shop locally by clicking here.
Congratulations to Lia M. of Victoria, BC on winning a Nuna Canada PIPA JETT car seat!