Dipping temperatures don't need to keep you indoors. Cold weather cover-ups can help keep your little one warm and get you on-the-go faster.
Heading out with your baby or toddler in wintry weather is no easy task. You definitely want to keep them warm and protected from the elements, but how can you do so when strapping them into car seats and strollers with bulky clothes is a no-no? Here are some options of what you can use to cover up your stroller or car seat, keep your little one cozy and shielded from wind, rain or snow.
Weather Shields
There are some weather shields you can buy to go over your stroller. They help keep your child dry and have ventilation. These covers from Jolly Jumper and Nuby are a couple of good options and fit over most single strollers.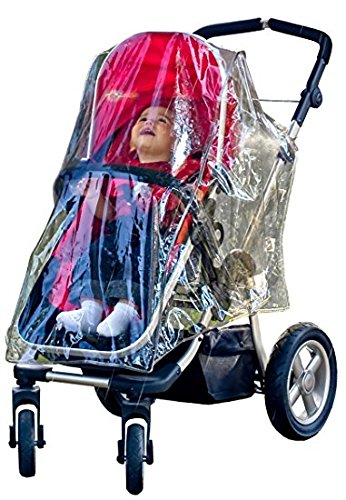 Car Seat Covers
Using a blanket to cover the car seat can be problematic, especially if your little one likes to kick it off. Car seat covers can be very handy as they securely attach to the seat, keeping baby warm and protected. Not to mention you don't have to keep putting it back on. JJ Cole and Skip Hop both have great covers that you can keep attached to the car seat and still have easy access to buckle baby in and take baby out. They also both are machine washable and have a universal fit that can work for most infant car seats.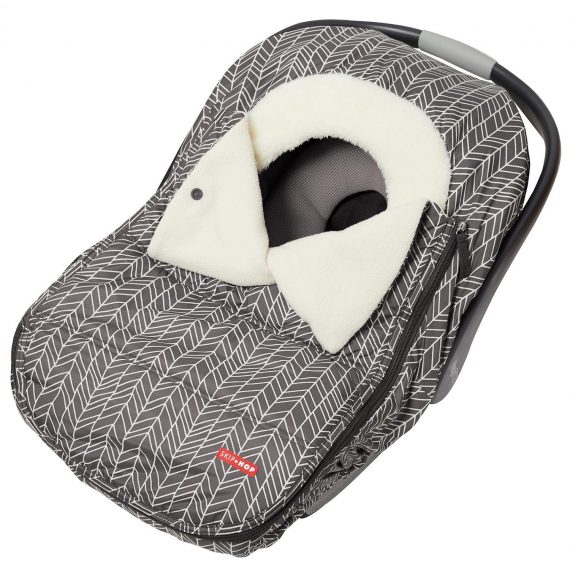 Bunting Bags
These are a great option to help keep baby or toddler warm and protected from the cold. JJ Cole offers two styles of bunting bags — the Original Bundle Me (infant and toddler) and the Urban Bundle Me — that can be used with car seat or stroller. I used both with my daughter and loved them!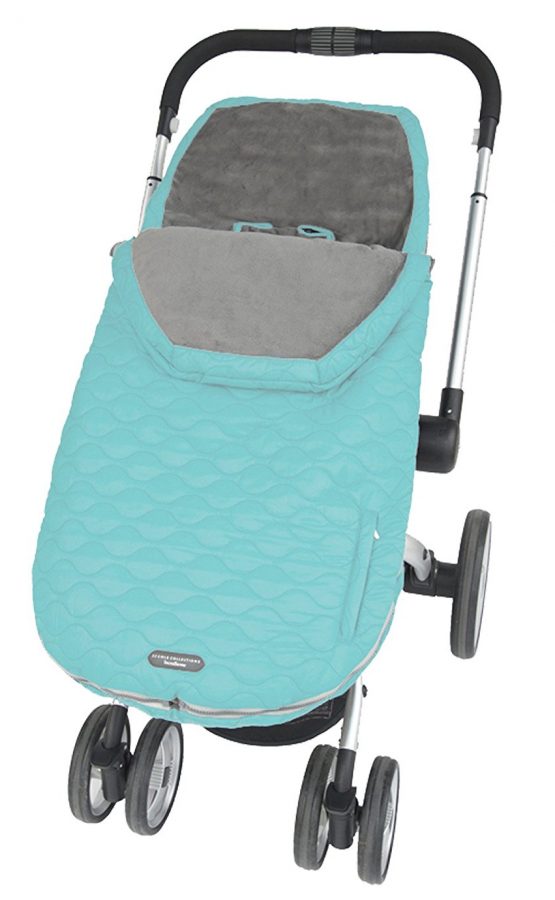 Multipurpose
There are other options available that can be used on a car seat or stroller, but also serve another purpose, like this bunting bag from Tivoli Couture that features a zipper for easy access and can also be used as a blanket, folded up as a travel pillow or opened up as a mat for baby to play on. This Wallaboo blanket can be used in car seats, strollers, joggers, bouncers and be used as a play mat. And this Little Goat cover is compatible with all soft-structured baby carriers and can be used with car seats, strollers, or bike seats. It's made of water-resistant microfibre and easily snaps in place wherever you choose to use it.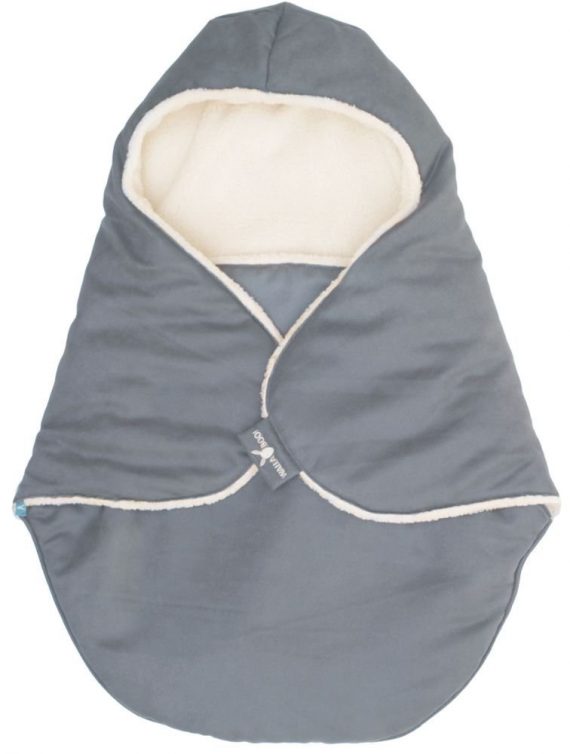 Whether you choose one of these options or a combination of them, you can be assured your little one will stay cozy and warm. Now the question is, with all the layers to put on, how fast can you get bundled up and out the door?
The Parent Life Network is a participant in the Amazon Services LLC Associates Program, an affiliate advertising program designed to provide a means for sites to earn advertising fees by advertising and linking to amazon.ca. We only recommend products we actually like—how else would we sleep at night? When you purchase through our links, you're helping support our awesome free content, at no extra cost to you.