No obstacle could stand in this single mom's way. Read more about how one new Canadian defied the odds to find success.
Like many Canadians, Ma San Khine's journey started across an ocean. She grew up in Myanmar (Burma), a small country located in southeast Asia that despite its growing modern conveniences, remains a rural country rooted in traditional values.
She was a leader in her family as the oldest of three children. She describes herself as a 'tomboy' growing up playing with her two brothers and three male cousins. She was the only girl in a close-knit extended web of cousins and enjoyed attending school.
At 24, she found herself at a crossroads. She was studying zoology in university but decided that she wanted more for her future. She felt that her options were limited if she stayed in Myanmar and wanted to take a chance in a new country, even if it meant learning a new language.
A new beginning
Ma San was adopted as a daughter by her aunt who then sponsored her to come to the country along with a cousin. To build on her small knowledge of English, she attended ESL classes while she lived with her aunt in order to find a job. A year into her ESL classes, she was ready to enter the workforce as a general labourer in a packaging plant alongside her cousin.
"I wasn't thinking about going back to school," she says. "I really wanted to find the money to support my family back home."
As hard as she was working to learn English and adapt to a new culture, she was still committed to helping her mother and brothers financially.
Finding love?
In 2013, her entire world was turned upside down. At the time she was working three jobs to support herself and her family in Myanmar.
And then she fell in love.
After meeting through mutual friends at a party, Ma San met a man who was from her home country but was living in the United States. She decided to quit all of her jobs and follow him to the U.S. What happened next was truly heartbreaking.
"You will cry your eyes out," she says, recalling this difficult time in her life.
Months after leaving everything she knew in Canada, she found herself pregnant in a new country, with a partner who demanded that she have an abortion.
While her future was uncertain at best, Ma San knew that she wanted to keep her baby.
A tough call
She made a difficult phone call to her aunt in Canada who sent funds for her to come back to her home. While her aunt inquired about her future plans, she accepted her decision to become a single parent.
"She is a nurse and she has a heart," she says.
Being visibly pregnant and, thus, unable to find a job, she went on Ontario Works to support herself. She was alone and scared for her and her baby's future living in a single rented room.
"I cried every single day," she says.
A new beginning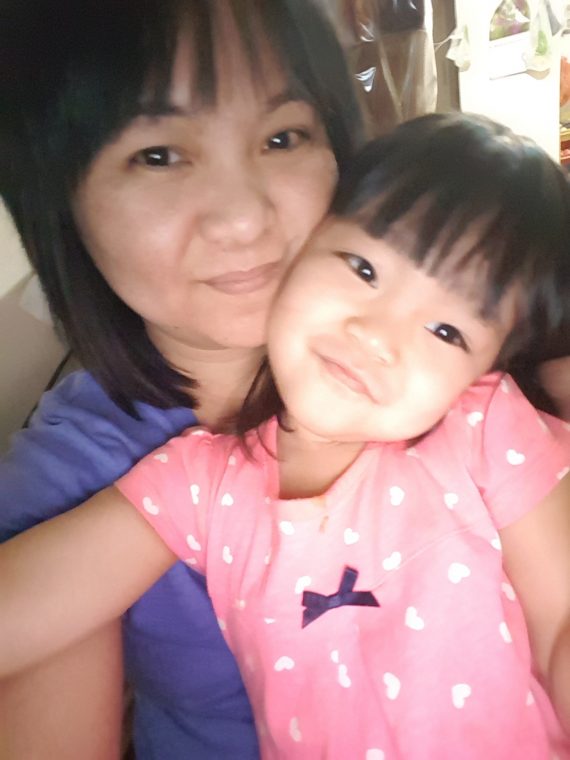 The birth of her daughter was a turning point in her life.
"I was so happy," she says. "It basically changed everything for me."
She enjoyed her daughter's babyhood, but as she began to get older, her thoughts turned to the future. After checking out a few options, she found the right fit at triOS College.
She met with the financial services team and discovered she was eligible for Second Career. Once she learned about the financial options available for her, she decided she was ready to get back into the classroom. Just because she was able to go back to school financially didn't make it an easy decision.
"It was so hard for me because… I didn't have daycare for my baby. It was frustrating," she says. "I asked my aunt to watch my baby until I could find daycare."
With her baby in her aunt's care, she followed her interest in computers to a one-year Information Technology Administrator course. Despite taking on a challenging course that is typically a male-dominated field, she was able to maintain her goals as well as encourage other women in her program.
"I tried to do it all for my baby," she says. "I am so proud to be a single mom."
It was often hard to find a balance between work and school.
"If my baby gets sick, I can't go to school," she says. "There was nobody here to help me watch my baby."
After a challenging year, Ma San was able to secure an internship at Voortmans in Burlington. She was offered a part-time position at the end of her internship, which led to full-time employment as a Junior System Administrator.
"I am so excited to work with what I have learned and so proud," she says.
Although her daughter is still too young to understand the challenge her mother was able to overcome, Ma San plans to encourage her daughter to continue her education. She also wants to encourage other parents to reach their dreams.
"From my experience. I would never give up and try my best to learn," she says. "Just try to do the best for your children."