Sometimes it takes just one tiny change to make things a bit easier.
It's 5:50am, I turn over and look at my husband who is already dressed and ready to go. "Just one more snooze," I suggest. "No one slept well last night and he still wants to sleep," I remind him as I tilt my head to our still-sleeping toddler.
Our oldest is having a tough time getting up this early since I started working again and our youngest is still in bed fast asleep. Our morning routine is basically a mad dash out the door. With both boys still in diapers and no one dressing themselves (not to mention our oldest's aversion to pants in general), the morning is basically mayhem.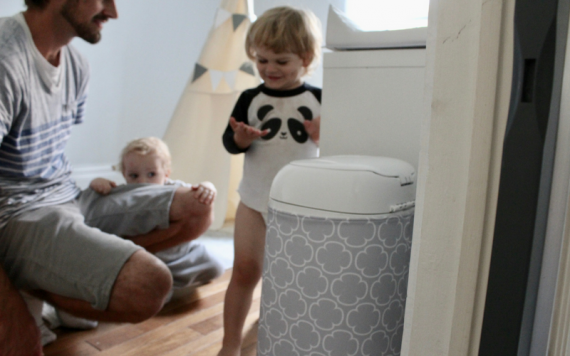 We rip though the bedrooms like tornados, frantically searching for weather-appropriate outfits each day. The diapers quickly pile up on the change pad adding a muddy musk to our already messy morning.
A few months ago we moved to a new city (yup, we added to the chaos that already is our lives), and along the way we lost our Diaper Genie®. You know that saying, "you don't know how good it is until it's gone." Well let's just say that this is an apt description of our relationship with the Diaper Genie®–that thing really is magic when it comes to managing the mess of diapers.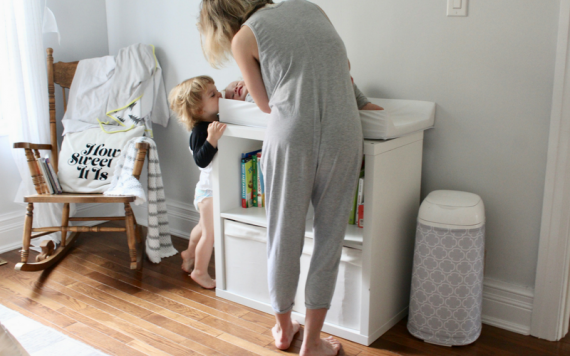 To say that life with babies is busy might be the understatement of the year. Life with babies is kind of chaotic and pretty messy. While the bedlam is something that you can accept and learn to love, the disorganized clutter is harder to overlook. Especially when you're living in it everyday.
When we first moved in, we got in bit of a rut. As the work week went on, diapers would pile up and not even make it off the change table, spilled milk would streak the kitchen floor and towers of laundry started taking over our living room. Without ways to manage the chaos—simple solutions to keep things under control–life quickly became overwhelming.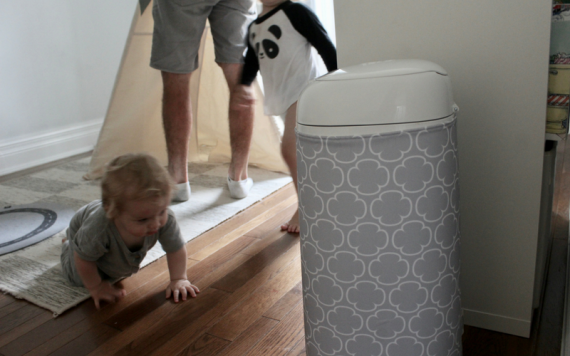 Since we are always on the go these days, we quickly realized we needed systems; ways of keeping things tidy on a regular basis that work with our everyday lives and the Diaper Genie® just fits in.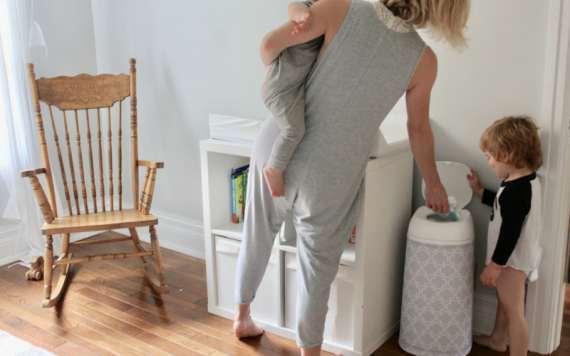 When we got the new Diaper Genie Expressions™, it was such a relief to be tidying up the diapers every day, quickly and effectively. The simple, but incredibly necessary features on the Diaper Genie® like the push, lock, n' clamp help to keep odours from escaping so our boys' room actually stays smelling fresh. In addition to all of the practical benefits of having a Diaper Genie® again, like less mess and a lot less stink, the Diaper Genie® is so simple to use. I can open it with one hand or my toddler can help. And the icing? With the new Diaper Genie Expressions™ sleeve, it suits our nursery perfectly.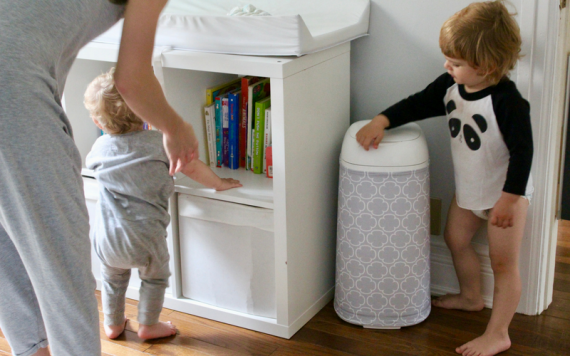 After spending so much time choosing pieces we loved for the boys' bedroom and playroom, I really didn't want to add something that stood out or looked like it didn't fit in. Diaper Genie Expressions™ come in a range of colours—neutral grey (my favourite), blue, yellow and pink. The fabric sleeves also come in variety of patterns to suit your design style, so this simple and practical solution to every day messes can be beautiful too.
Like so many new parents, our lives can be incredibly hectic so the household items we choose to compliment baby life need to be practical and easy to use. But it's a definite bonus when they are pretty and blend in too. The Diaper Genie Expressions™ in the Clover Grey fabric fits in perfectly with our neutral colour scheme in the nursery and works so well for quick cleanups especially with two babies in diapers. Our mornings are a mess, but that doesn't mean our house needs to be.
Playtex® Diaper Genie Expressions™ Winners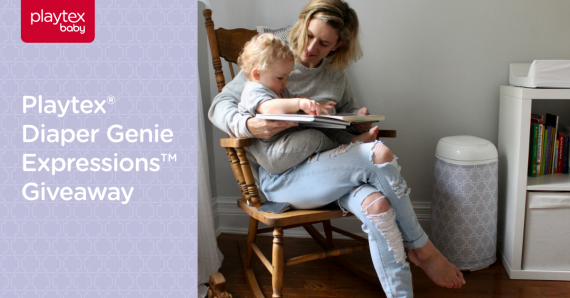 Congratulations to the winners of our Playtex Baby Diaper Genie Expressions Giveaway.
Janis T. of St-Hyacinthe, QC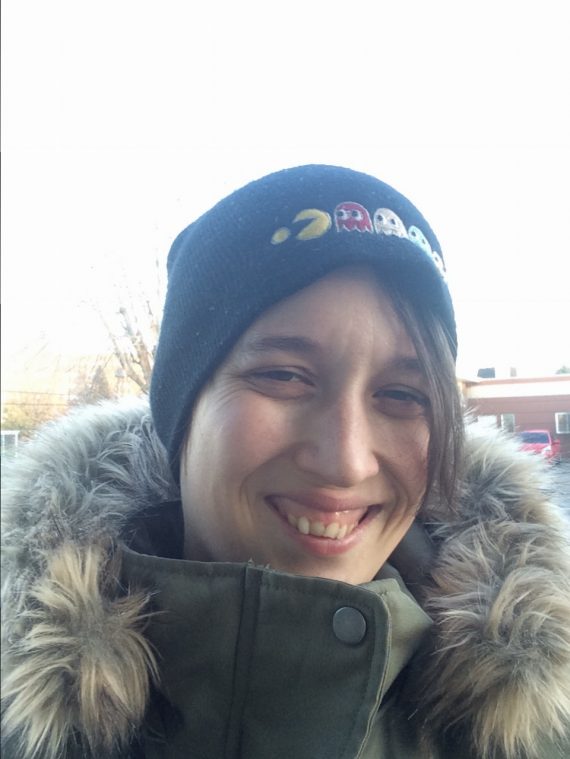 Catriona W. of Toronto, ON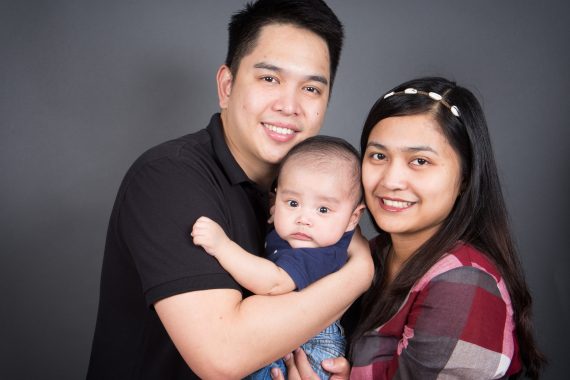 Dorothy A. of Hamilton, ON.