Many families still seem to be in the thick of cold and flu season, and when you have children in daycare or school coming home each week with a different illness, every surface in your house is like a petri dish of germs.
If you're looking to safely disinfect areas around your house without the use of harsh chemicals, we're here to help. A few key items are all you need in your quest to achieve a germ-free zone.
The most natural way to sanitize and deodorize your home is by steam cleaning, which kills 99 percent  of bacteria without the use of chemicals. This H20 HD Slim multi-purpose steam cleaner will not only get your floors sparkling clean but can also be used on upholstery and carpets. What makes the H20 Slim truly versatile is that with the push of a button it can detach from the main unit and become a hand-held steam cleaner, allowing you to use it on multiple surfaces. Simply fill it with tap water and it will heat up in seconds. It comes with a nozzle attachment and brush heads to use for those hard-to-reach places, as well as one washable and reusable microfibre cleaning pad (additional ones can be purchased for an affordable price).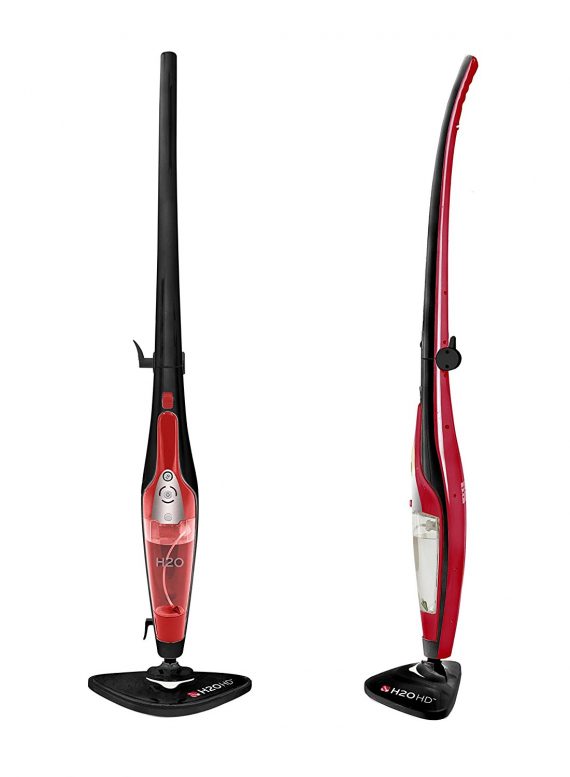 Making your own natural cleaner at home is fairly easy to do. We love this Cleaning Essentials glass spray bottle to use for DIY cleaning solutions. It even has measurements provided on the side of the bottle for different mixtures you can make to use for various areas of the home. And the ingredients are simple household items, such as vinegar and baking soda that can be mixed with water. Add some drops of orange or lemon essential oil to give your homemade cleaner a nice scent.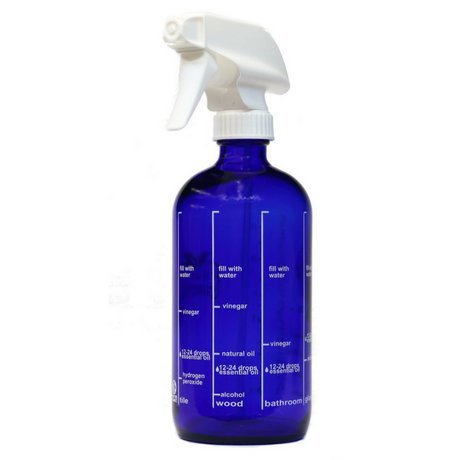 If you're really serious about wanting to make your own cleaners at home but could use a little extra guidance, this book by author and blogger Becky Rapinchuk called The Organically Clean Home provides 150 easy-to-make everyday organic cleaning products. She even has a chapter devoted to the nursery and playroom, which includes a spray for cleaning toys and simple ways to deodorize that stinky diaper pail.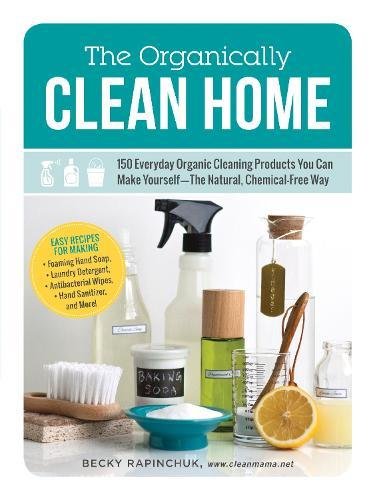 Here is a sample of one of Rapinchuk's simple DIY disinfecting sprays:
* 1 ¼ cup water
* ¼ cup white vinegar
* ¼ cup vodka (contains great germ-killing qualities. It can be substituted for rubbing alcohol but will have a more medicinal scent)
* 15 drops of essential oil (two possible combinations are peppermint and lemon, or lavender and lemon)
Once you've mixed up your natural spray cleaner, grab a microfibre cloth for all your wiping purposes, as they won't leave streaks or dust behind in comparison to using a paper towel. These cloths are perfect to use on everything from glass, porcelain, chrome, stainless steel and wood, as well as on electronics, toys and even in your car. The best part is that they're reusable and will last wash after wash.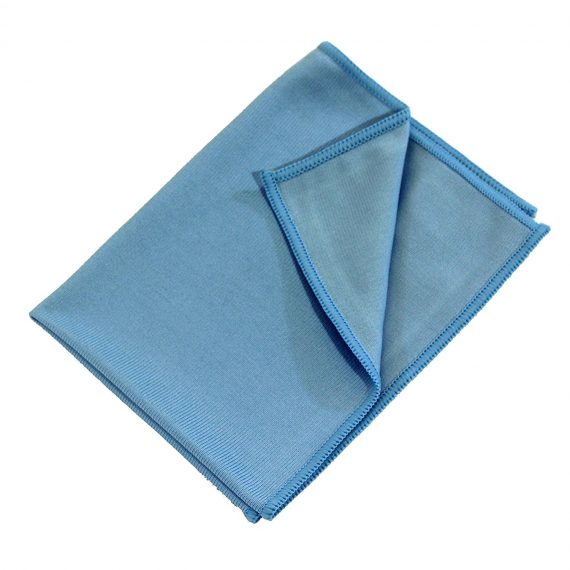 Your homemade cleaners can also be used on hardwood, laminate and tiled floors. If you would like to use a mop instead of the previously mentioned steam cleaner, Vileda has two good options. Their EasyWring Microfibre Spin Mop and Bucket is perfect for tackling heavy-duty cleaning, while their ProMist Max Microfibre Spray Mop comes in handy for quick clean-ups.
Getting your home germ-free might require a little elbow grease, but with these natural solutions,you can feel comfortable about enlisting some pint-sized helpers (read: the kids!). The house will be clean and your little ones will learn about the responsibility of doing chores. Win-win.
Have any tried and true cleaning tips for a germ-free home? Share with us in the comments!
The Parent Life Network is a participant in the Amazon Services LLC Associates Program, an affiliate advertising program designed to provide a means for sites to earn advertising fees by advertising and linking to amazon.ca. We only recommend products we actually like—how else would we sleep at night? When you purchase through our links, you're helping support our awesome free content, at no extra cost to you.