It's that time of year when many of us are "getting our shop on," as they say, trying to select the perfect gift for loved ones young and old.
This often involves navigating a crowded mall with a screaming toddler who bolts every chance he gets and trying to focus for TWOSECONDS so you can decide what to buy your BFF's new baby, all while a delightful muzak version of Feliz Navidad plays in the background. Never fear, there is a better way!
I've teamed up with our friends at Snugglebugz to create this gift guide so you can quickly and easily cross the little ones off your list, and get one step closer to relaxing in front of the fire (or at least that tv channel of a fireplace).
Infants: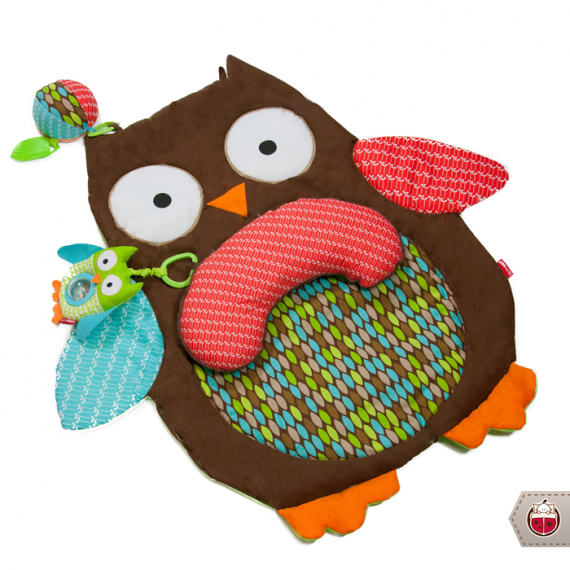 With the Skip Hop Tree-Top Owl Tummytime Mat, your baby will rock tummy time on this quilted, owl-shaped mat with a mix of fun textures and patterns.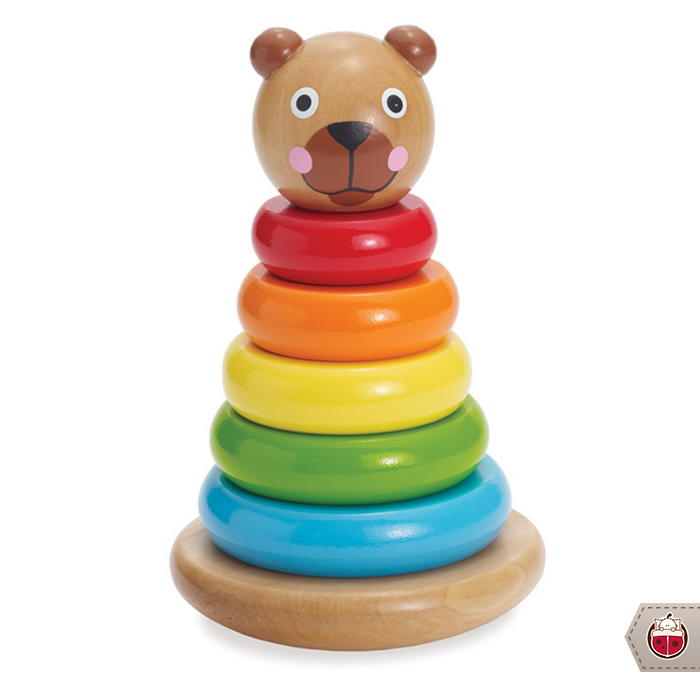 The baby you love will also love the Manhattan Toys Brilliant Bear Magnetic Stack-up. It's a colourful wooden stacker that includes magnetized connecting discs which allow for easy stacking. Both of these are toys that parents will actually like seeing on their floors!
12 months: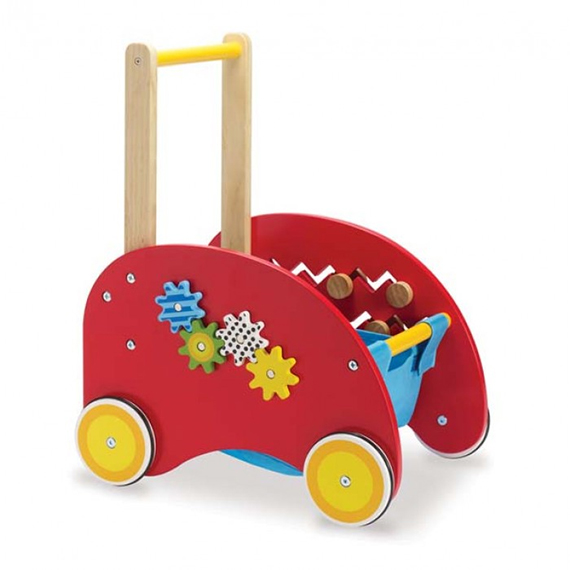 Keep busy little creatures engaged with the Manhattan Toys Playtime Activity Cart. It has spinning gears and shape mazes to occupy and entertain little hands and minds and a great basket for your little one to fill with all of their treasures. Goose has an older model of this cart and 2 years later, is still coming up with new ways to use it in his imaginative play.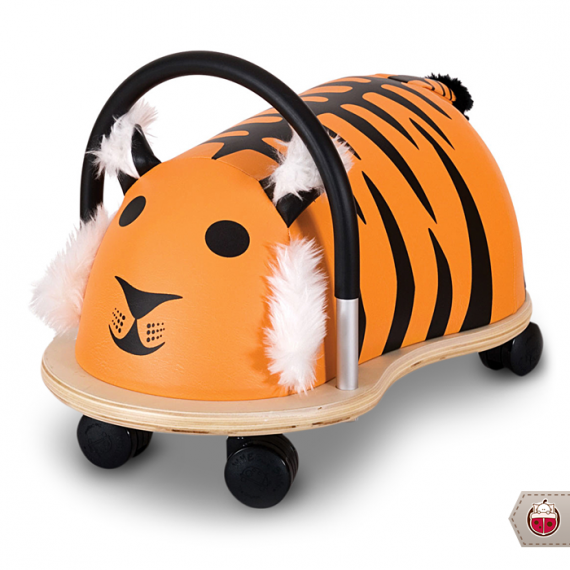 Movers and shakers will also love the Prince Lionheart Wheely Tiger.This award-winning ride-on toy offers a fun and adorable way to encourage the development of gross motor skills through physical activity. (Goose got the Wheely Bee for his first Christmas at 11 months old, and now at nearly 3 it's still one of his absolute favourites!)
24 months: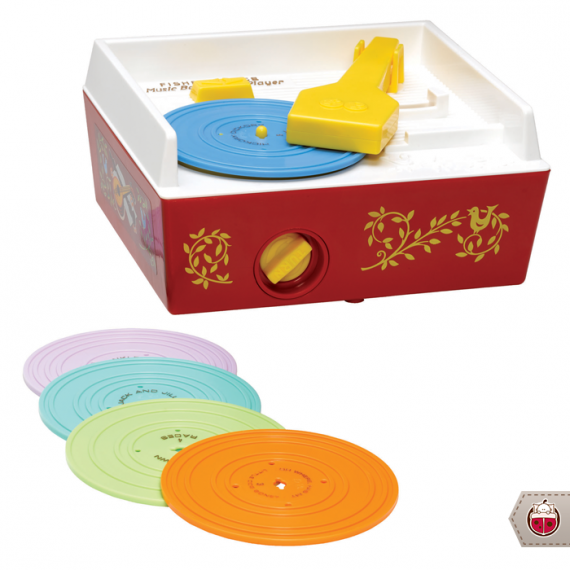 Dance party time! The Fisher Price Record Player will get your toddler's sillies out (so they'll sleep like a baby again, right?). It has a charming nostalgia factor for mom and dad and comes with five playable records for your toddler to groove to.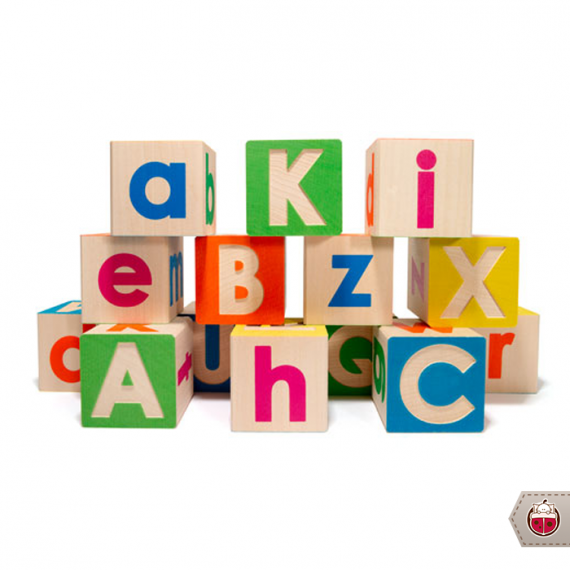 If your two-year-old is anything like Goose, building block towers rank high on their list of priorities.These Uncle Goose Upper & Lower Case ABC Blocks set your little one on the path to a degree in architecture, and hopefully get them interested in their ABCs too.
3 years+: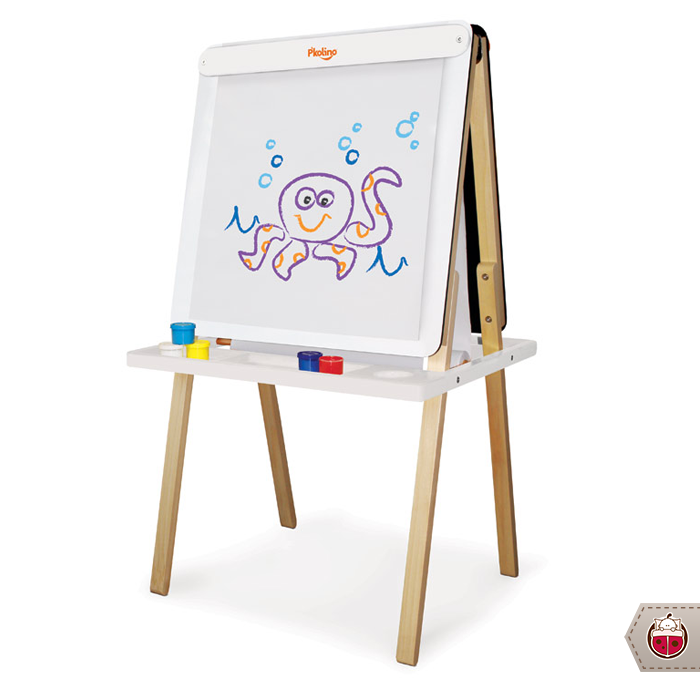 Encourage your budding Picasso or Pollock with the P'Kolino Art Easel. This multi-functional easel can be used as a traditional easel, a chalkboard, a whiteboard, or even a puppet theatre. The possibilities for creative play are endless.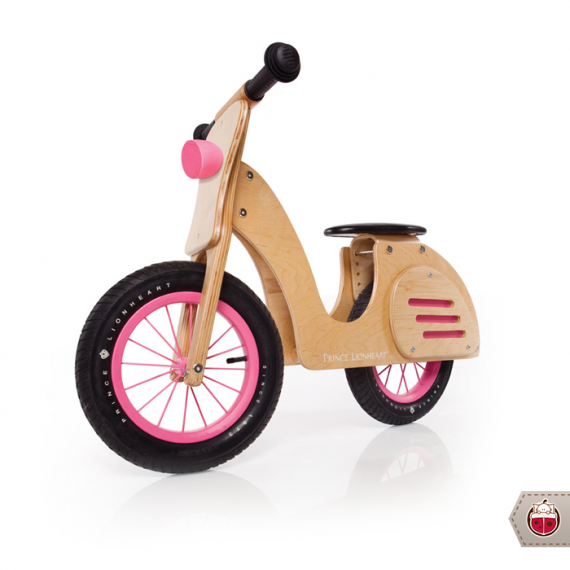 Preschoolers with a need for speed will love the Prince Lionheart Whirl Balance Scooter. Balance bikes teach your child how to balance before transitioning to a two-wheeled pedal bicycle. Goose loves his balance bike. I think it makes him feel like one of the big kids.
Mom:
How about some gift ideas for that special mom in your life (Ahem … we mean you. Pass these suggestions along to your S.O. or heck, just buy yourself a much-deserved treat).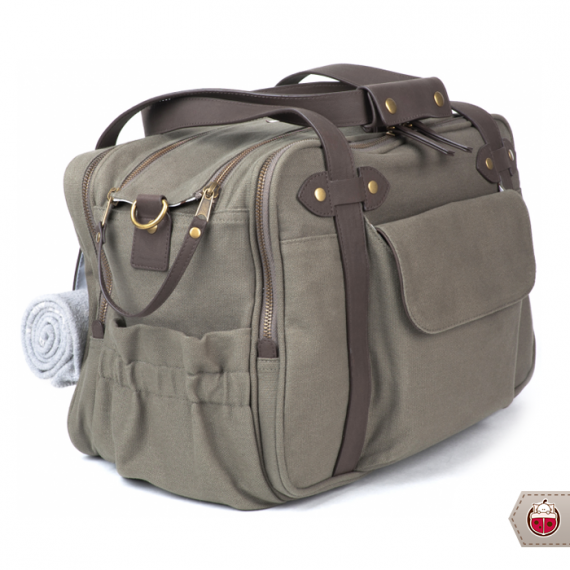 This trendy Charlie Bag will make you feel so stylish and chic, you'll want to use it even when you go out without the kids (although … when does that happen?).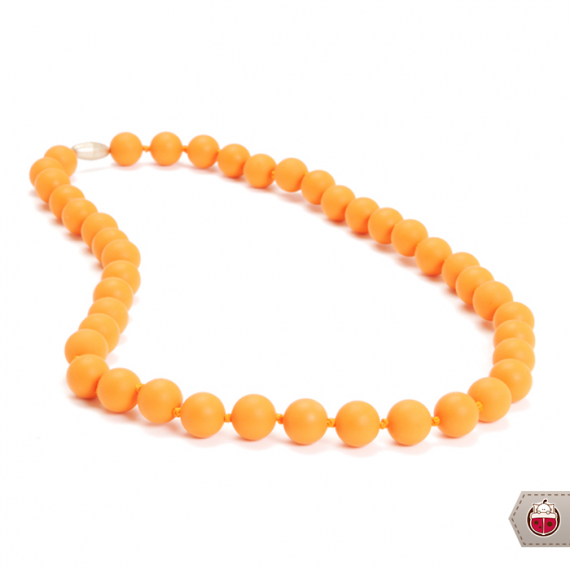 Hey, remember jewellery? You can wear it again! The baby-friendly Jane Necklace from Chewbeads is a classy accessory for you that's designed for your baby to grab and slobber all over. It comes in lots of fun colours to compliment your outfits, and can be tossed in the dishwasher to clean! These necklaces were a staple in my wardrobe when Goose was little — they really made me feel more put together.
What is your little one asking for this year? How about you, what's on your wishlist?
Toy Photos courtesy of Snugglebugz
Header photo credit: queenbeeofbeverlyhills via photopin