Anyone who's actively parented a child for even one day knows that it is work. Caring for kids can be physically —and sometimes mentally — exhausting labour, and while you reap rewards for the efforts you put into it, you definitely deserve some material spoils once in a while. Since no one is looking to give us annual raises for parenting each year (for a job that can get harder the longer you do it), you should just start paying yourself.
The idea of paying yourself for your parenting work can sound at first like an inside joke, but we are completely serious! Think about it; it's a simple premise, really. It may help if you consider it as you would a loyalty or "points" system!
It's easy to get started and reaping some material reward for your hard work and effort is a fun way to celebrate all you put into parenting. Of course, raising healthy, loving children who care about others and want to see good in the world is your top priority, but who says you can't have a spa day or a fancy "no kids" dinner out every now and then to remind yourself what an amazing job you're doing?
Getting your new plan off the ground isn't complicated, and the first step can be done from where you are right this very minute. All you need to do is open a dedicated chequing account for this purpose, and with BMO you can get it done easily, and securely. (Bonus to creating this account with BMO: right now when you open a new BMO chequing account, you're able to earn up to a $350* bonus they're currently offering for new accounts!) That's a nice bonus in getting your plan rolling and it makes a super start towards your spending goals, whether they're a weekend away, a hot yoga membership for you and your partner, or something simple like six months' worth of lattes. BMO makes opening a new account convenient to do from home and almost all your banking can be done entirely online. All that's left to do is start depositing!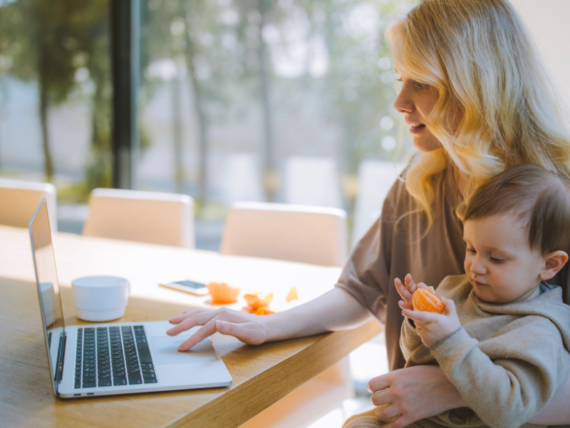 Next, you should decide how to fund your account, but keep it flexible. You might also want to consider opening new chequing accounts for each partner and then fund them equally, so that each of you can spend the money exactly how you want to. This is money you control and having little treat moments with funds already saved decreases the likelihood of impulse or stress shopping because you've already allotted for purchases. It's as simple as tapping a debit card and choosing your earmarked BMO account for secure purchases. The sky is the limit when it comes to ways to spend your money and you can get as creative as you want! Deposit amounts can range as widely as contributing a flat amount like $20 each week, to assigning specific amounts to larger events (like maybe a $50 bonus for surviving a 6-year old's indoor trampoline pizza party. If you've ever hosted one, you know it's deserved.) Deposit amounts can fluctuate as times dictate but that should not deter you from depositing because even those weeks when all you can contribute is $5, you should be taking that time to stop and think about all the good work you're doing. Putting a bit of money aside for yourself is important self-care and you definitely deserve this "allowance."
You may be thinking you'd do all this work for free — and of course you would! Parents are called on constantly to meet mental, physical, and emotional needs of children and we do it without a second thought because we love our kids, but why can't we pay ourselves back a little bit from time to time? Money saved in your parenting allowance account can be used for family fun, including meals brought in to give you a night off so you can really enjoy an evening without dishes duty. On the weeks where you just need to get out without kids (and hey, we all have those days) you can use your account to cover babysitting costs and go do something fun for yourself!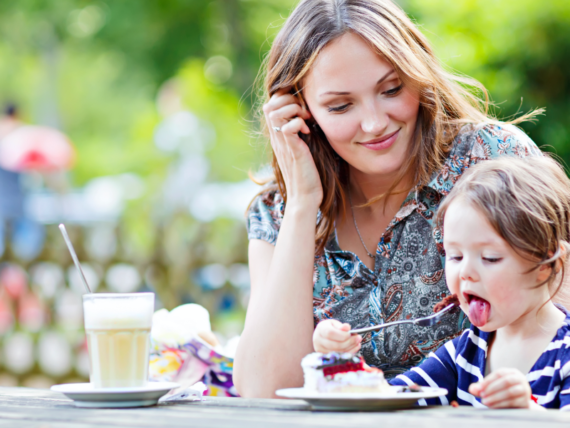 It shouldn't take long to think of some creative ways to save – and spend – the money.
A weekly lunch out on your own
An annual weekend away – together with your partner or individually with friends
New clothing you'd normally not splurge on
Your daily drive thru coffee treat
Fresh flowers each month the whole family can enjoy
A biweekly movie night out, complete with all the sweet and salty treats
Spa treatments for you, or you and your partner together
You can save even more by getting savvy about your banking habits. One way to save even more money is by taking advantage of the BMO Family Bundle. The BMO Family Bundle combines your fees, and you pay only one monthly fee* – all while maintaining the security and privacy of keeping your own separate bank accounts. You can channel these savings into your chequing accounts and even open a new chequing account. Huge plus: BMO is currently offering up to $350* when you open a new chequing account and that's an amazing start for your new account. Think of it as back pay for your parenting work so far!
Your role as a parent is a no-vacations job. With all the work you're doing — and rewarding yourself for — you can use this sure-to-be fast growing chequing account to cover weekly treats like a lunch out on your own, all the way to bigger "job" rewards like a semi-annual weekend away with your partner. Don't forget to think about all you're doing when you're spending your money – you have definitely earned this!
*Conditions apply. Visit bmo.com/350 for full details.