Discover the results of our parent poll and find out which book came in first place.
We asked for your help to find Canada's favourite baby and children's books and boy, did you guys deliver. Unsurprisingly, the top answers in our poll featured a bunch of the PLN staff's favourite books but this list was all about YOU and the great stories you should share with your little ones.
So, without further ado, what are your absolute favourites?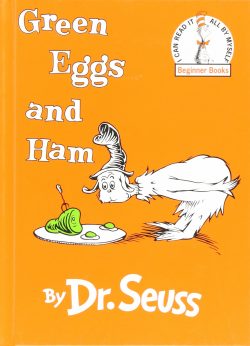 5. Green Eggs and Ham by Dr. Seuss
An absolute classic and probably the the number one reason that parents still buy green food colouring (can confirm, green eggs do not actually taste better).
There's lots of ridiculousness to love here, but did you know the whole book only uses 50 different words? It's easy to read, fun to look at, and might even convince your kid to stop being such a picky eater (don't hold your breath on that one).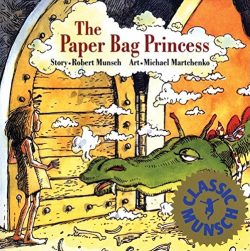 4. The Paper Bag Princess by Robert Munsch
Robert Munsch is perhaps the most beloved children's author in Canada and he made his mark in a big way with The Paper Bag Princess.
One of Munsch's first books, this one tells the story of Princess Elizabeth who, after having her fiancee taken by a dragon and her clothes burned off, must don a paper bag as an outfit and outwit the dragon to rescue her prince.
Elizabeth is a great role model to read about—resilient, resourceful, and knows her own value, making this story great to share with her.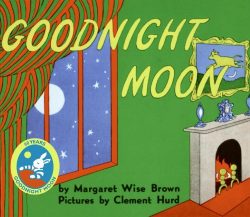 3. Goodnight Moon by Margaret Wise Brown
This bedtime story has been around for over 70 years and it's easy to see why it's still so popular.
Its simple rhymes are perfect for all ages and that cute bunny saying goodnight to everything in his room will never get old. It's short, sweet, and most important, the way it soothes your little one to sleep will never go out of style.
Try it out a home and see what your little one will want to say goodnight to.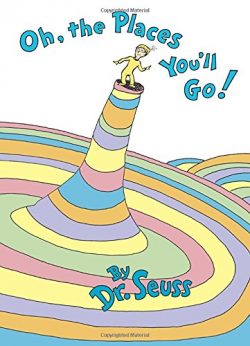 2. Oh, the Place You'll Go! by Dr. Seuss
That's right, Dr. Seuss has two books in our top five.
This story speaks right to the reader, making your child the hero of the book. Thanks to its bright and creative images, it teaches them the value of new experiences and imagination.
One of the Seussiest (definitely a word) Dr. Seuss books, this one is perfect for helping little ones through change. Don't let them be scared of preschool, use this book to help them see it as a brand new adventure.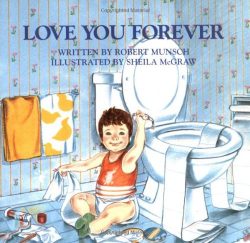 1. Love You Forever by Robert Munsch
C'mon, this was always gonna be number one. Love You Forever had nearly double the votes compared to our second-place finisher and stands as the unequivocal number one book for parents to read to their children.
Telling the story of a mother who, despite all of her son's misbehaviour throughout the day, tucks him in every night and sings him a lullaby. Time passes, the son grows up and the outcome is guaranteed to bring you to tears every time you read it.
If you're missing any of these in your library, now is the time to get them. Jump on over to Amazon for the Playtex Reads event and you could save $5 on select Playtex Baby items (just make sure to have a children's book in your cart first to activate the discount).
Playtex Reads is almost over, and while you should always make time to read with your little one, this great discount won't be around for much longer.