Same-sex female couples have the option of choosing reciprocal IVF, a process that allows both partners to be physically involved in their child's conception.
Angeline Leibel always pictured herself having her first child before the age of 25. She's on track to make that happen, just in an unconventional way.
Leibel and her partner Lu Cariazo have chosen reciprocal IVF as their path to parenthood. In this process, one partner acts as an egg donor to the other. Embryos are made using Partner A's eggs. Then, they are placed inside of Partner B's uterus to carry the pregnancy.
"It allows both of us to be a part of the pregnancy and biologically share in the experience," Cariazo says.
Leibel will be carrying the child. Cariazo says she's never seen carrying a child in her personal identity, so she will be providing her eggs.
The couple, currently living in Guelph, Ont., say the reciprocal IVF journey is exciting, however, comes with puzzle pieces many heterosexual couples don't have to put together.
A pretty penny
Cost is one thing. In Ontario, one round of reciprocal IVF is funded by OHIP (this includes fertility tests, egg retrieval and egg transfer). The program doesn't cover the cost of donor sperm ($700 to $1200 per vial), sperm storage ($500 per year), genetic testing, or medication (up to $8,000, depending on the number of unsuccessful trials). 
If the initial funded round is unsuccessful, a second try could cost couples anywhere from $10,000 to $20,000 out of pocket.
Leibel and Cariazo have put aside as much as possible, but also have a GoFundMe campaign to offset costs for medication etc.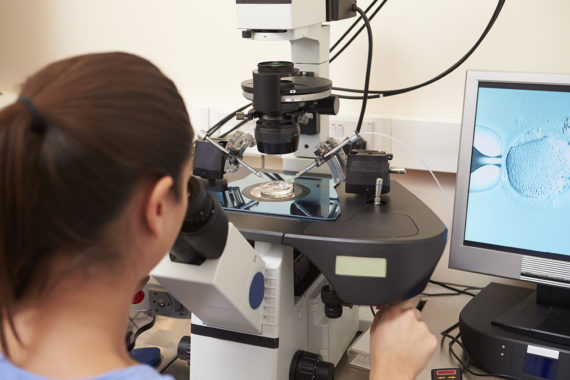 To know or not to know?
They are still in the process of finding a sperm donor. After research and deliberation, they say an unknown donor is the best choice for them.
"If we had a known donor, we'd have to figure out if that person would be in the baby's life and have responsibilities," Cariazo says. "That is eliminated by choosing unknown donor sperm."
They were hoping to find a donor that shared Cariazo's Philipino/Jamaican ancestry. However, that's proving difficult in the Canadian sperm bank options they've been looking at. They will likely go with someone who share's Leibel's European background.
It's about time
Leibel, 22, and Cariazo, 23 say many people they share their pregnancy goals with tell them they are too young to be parents.
On top of their IVF journey, the partners are working towards illustrious career goals. Leibel has an undergraduate degree in Early Childhood studies and is currently completing a Masters in Education at Wilfrid Laurier University.
Cariazo has a Bachelor's degree in Molecular Biology and Genetics. She's currently completing a master's in Environmental Science at the University of Guelph. She's also proud to be the first person in her family to graduate university.
"We both have directions in our lives that we know we want to go. We're both working towards those goals," Leibel says. "If the timing is right and this does happen to us, we are prepared and ready to make that commitment."
Cariazo says lesbian couples need to plan ahead. "If we want a kid at 25, we have to start at 23. It's not like we decide on this, then three days later, get pregnant. This whole process takes over a year."
They noted the waitlist to be approved for OHIP funding itself can take anywhere from six months to a year.
"As we get older, our egg quality gets worse," Leibel says. "We just want to take any chance that we can right now."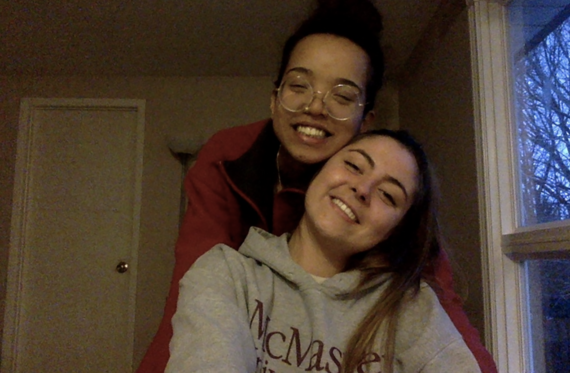 Staying positive
Leibel and Cariazo's doctor told them the success rate for reciprocal IVF is roughly 50 percent. The success rate for IUI (intrauterine insemination) is roughly 20 percent.
They say that number is encouraging, especially since neither have any medical issues or family history of infertility.
"If it doesn't happen, it will be something that we went through and learned from," Leibel says. "We also know we want to adopt one day. That's another route we'll explore if this doesn't work."
No matter how they bring a child into the world, they say their hope is to raise a human being who is open, loving, kind and has a sense of freedom to explore life and pursue whatever they want.
Leibel and Cariazo say their families are rooting for them and offer amazing support many same-sex couples don't have.
The next step in their journey is an appointment with a councillor to discuss using a sperm donor. Then, booking blood tests and ultrasounds.