Put the happy in your holidays this year with stockings stuffers that are sure to please.
So you've finished all your gift shopping and you now feel ready to tackle the holiday season, but there's one thing you forgot…stocking stuffers! Not sure what to get? Don't worry. Here at PLN we've got you covered with ideas for everyone on your list, even your pet!
Some Sweet Treats
You can never go wrong with chocolates or candy. Some of my personal faves are classic milk chocolate Hershey's Kisses or Toblerone. I'm more of a chocolate girl, but I know people who love jelly beans. I wonder if they would be brave enough to try this Jelly Belly Beanboozled gift pack filled with weird flavours?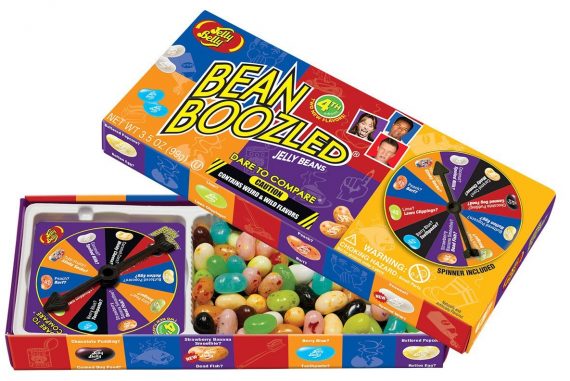 For those who might prefer a treat to warm them up on a cold wintry day, these packages of gourmet hot cocoa or tea could do the trick.
Beautiful Babies and Tiny Tots
If you are celebrating a baby's first Christmas, this soft rattle from The First Years or this Oball Rattle and Roll car are some nice options. If you have a toddler or preschooler anxiously waiting to see what Santa left in their stocking, you will be sure to please with these Fisher-Price bath boats, these Little People Wheelies or perhaps their first set of washable Crayola crayons.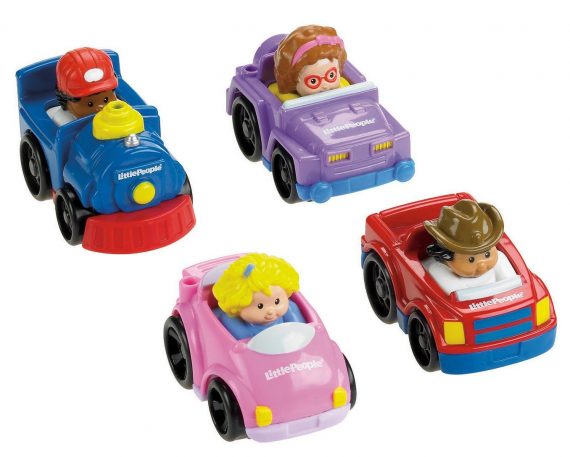 And what little one wouldn't love a new stuffed animal to snuggle with at bedtime?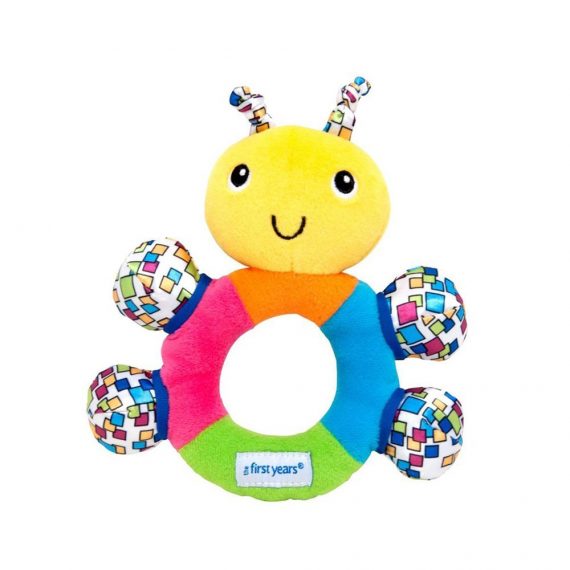 Kids Just Wanna Have Fun!
Think you won't be able to find toys or games small enough to fit in a stocking? Think again! This Play-Doh party pack offers the perfect sampling of colours for the kid who likes to sculpt. If you're in need of something for the child who loves to build, Lego Friends and Lego City has some smaller sets. If your kid enjoys zooming cars around the house, Hot Wheels has a great selection to choose from. And for children who love action figures and dolls, you can find some awesome smaller versions from DC Superheroes, Enchantimals or Calico Critters.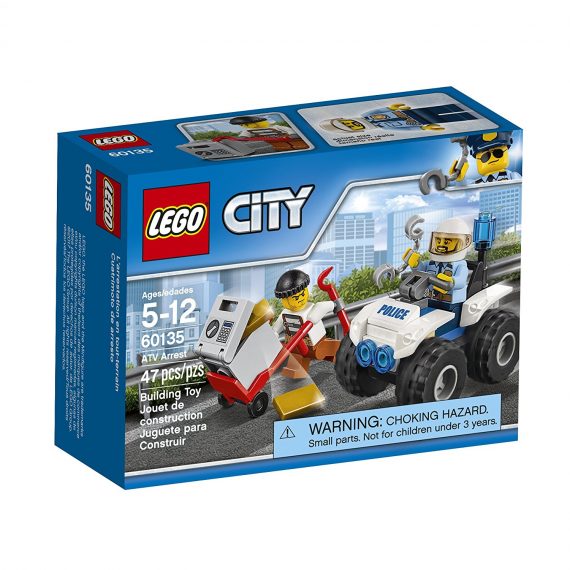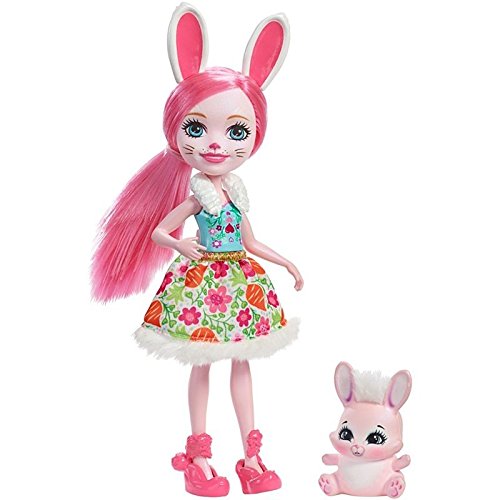 If you are shopping for a child who loves to play games, but are scratching your head at the thought of fitting a board game in their stocking, you're in luck! Travel-sized board games, like this 3-in-1 from WE Games, are fun stocking stuffers and card games like Family Scavenger Hunt or Skip Bo are the ideal size.
A Little Something for Her
If the lovely lady in your life is looking for something warm and cozy this holiday season then you can't go wrong with one of these beautiful blanket scarves or these sherpa-lined slipper socks to keep her feeling toasty. Perhaps you want to add a little sparkle to her life? This collection of jewelry has a dazzling selection to choose from. And if you want her to feel pampered wherever she goes, this gift set from Burt's Bees is the perfect size for her to carry in her purse.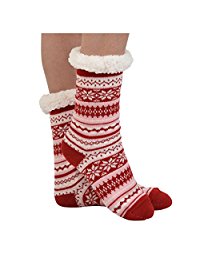 A Little Something for Him
Men's winter gloves can often be big and bulky, but sometimes slimmer ones don't offer the same warmth. These leather gloves provide not only a sleek and sophisticated look, but also the cozy cashmere lining will surely keep his hands warm.
For the handy guy in your life a Swiss Army pocket knife is a convenient multi-tool to have. Perhaps he's a kid at heart and would love this portable handheld game console for when he wants to kick back and relax. And if you're worried he might lose track of time, this pocket watch keychain might just be the solution.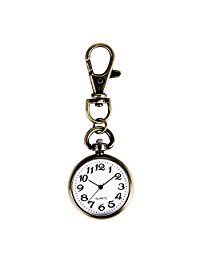 The Gift of Shopping
Perhaps the person you are buying stocking stuffers for prefers to shop for themselves, but you don't want to simply slip a gift card or cash in their stocking. Why not buy them a wallet to put your gift of shopping inside? This sleek, leather card sleeve with money strap or this compact leather wallet could do the trick.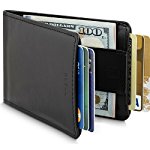 For Your Four-Legged Friends
You didn't think we'd forget about beloved pets this holiday season, did you? Our feline and canine pals are just as much a part of the family as anyone and also deserve a little treat in their stocking. We found a holiday-themed leash and collars that will surely make your dog or cat look festive! And don't forget to include a yummy snack for your dog or cat.

We hope you find this stocking stuffer gift guide helpful. Is there anything you think we've missed? Comment below to let us know.
The Parent Life Network is a participant in the Amazon Services LLC Associates Program, an affiliate advertising program designed to provide a means for sites to earn advertising fees by advertising and linking to amazon.ca. We only recommend products we actually like—how else would we sleep at night? When you purchase through our links, you're helping support our awesome free content, at no extra cost to you.