In theory, the 'fourth trimester' is the first three months of your baby's life, and the first three months as a new mom. This is the time when many of us go into what I like to call "survival mode." You literally feel like if you make it through the day in the most basic sense (your baby is happy and you've eaten a meal or two), this is cause for celebration. During this period of time there are moments when there seems to be no light at the end of the tunnel; so instead of waiting it out in the dark, I've come up with a few ways to make that survival period a little less bleak.
Enjoy your Baby
 
Photo credit: devinf


While this might seem obvious and possibly even frustrating to hear, it really does make a difference. Caring for and enjoying your baby are a little bit different. So much time and energy is spent making sure that we are caring for our babies properly that there is a tendency to forget about the joys of a new baby. Take some time to read, play and laugh with your new baby. It's amazing how much joy this can bring.
Accept Baby Time

Photo credit: Alex Lomix


Accept that you will be running on what I like to call "baby time." This might not be the case forever, but at least for a little while. Baby Boss will let you know when it's time to eat, sleep, poop and play (and that goes for you as well as baby). Know that it's ok if the ideal baby routine that you imagined is not in place yet, there will be plenty of time for routine. For now, just accept baby time.
Embrace Help

Photo credit: Kathleen Franklin


Embrace help from your family and friends. It may be hard to realize at first, but you will need the help, especially from friends and family members who have been through this before. Embrace offers of prepared food, help around the house and of course, babysitting. You might think that this is something you can handle on your own, but trust me, it really does take a village to raise a child.
Escape Once-in-a-While

Photo credit: Vanessa p.


Escape to the outside world once in a while. The first few months are difficult and staying cooped-up inside the house all the time will make this time even harder. It's ok to go out! Give yourself a break, especially if your mom, partner (or someone you trust) is offering to watch the little one for a few hours. Getting out will give you a chance to relax and feel like your old self for a bit.
Get Your Hair Done

Photo credit: Travel Salem


Plan an afternoon at the salon and give yourself the relaxing break you need. Getting your hair coloured or cut will make you feel like yourself again, however, you want to avoid any drastic changes for your first refresher. Even if the temptation is there for you to switch from a blonde to a brunette or finally try that bob, you want to steer clear of anything that might change your appearance too much. The oh so common "big change" impulse may leave you regretting your decision. Play it safe, at least for the first appointment. Going back to a style that you are used to will help you to feel more like you again. Wait a little while before going bold.
Get Dressed

Photo credit:  
Yes getting dressed seems like the obvious thing to do on any given day, however, in the new mommy world this can sometimes get put on the back burner. Try your best to give yourself time to get dressed in the morning. Maybe even put in your contacts and do your make-up. It might sound crazy at first, but staying in your PJs all day loses it luster when it's a regular occurrence. Even if your only plans for the day are to do a load of laundry, getting dressed will make you feel good about yourself.
Move

Photo credit: Lars Plougmann


Moving and staying active is really important during this stage. Once you're feeling better, keeping in mind that you did just give birth; you want to get moving as much as you can (check with your healthcare provider to see what is ok for you). It's so easy to get couch-locked as a result of the frequent feedings, so even if your only movement is a soft dance with your baby or vacuuming the house, get up and move. Now that the weather is nice, go for a walk (hint: babies like to move too).
Prepare Meals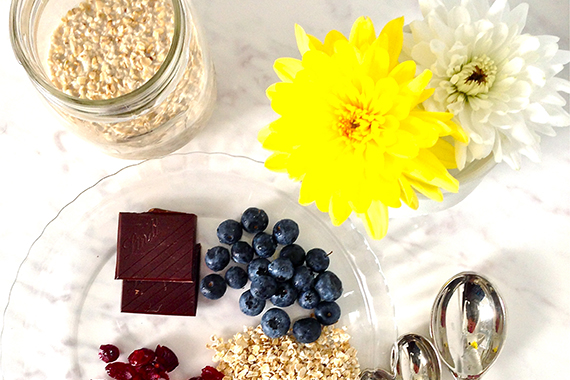 Prepare meals ahead of time as much as you can. Making bigger portions on the weekends and eating the leftovers throughout the week will make things a lot easier. Overnight oatmeal is my new favourite! This can be prepared the night before while your partner is on baby-duty so you can eat something quickly during the morning hustle (feed, poop, sleep, repeat).
Find a Hobby

Photo credit:  
Even though this new stage is incredibly busy, crazy and you have very little time for yourself, there will be some downtime. Instead of watching television or surfing the net, doing something active, creative or fun will help you to feel accomplished and remind you that you are capable of doing more than just changing diapers, feeding and doing really quick loads of laundry. Try new recipes, DIY projects, or something that you enjoyed before.
Get back to Normal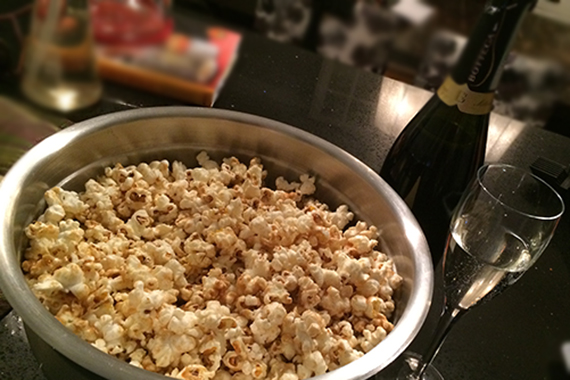 Once you've come out of the new baby void (a strange place where you are more than over-tired, unsure of yourself and confused), try to get back to some sense of normalcy. Eat dinner with your partner (hint: a vacuum and a baby swing = enough time to eat), watch a movie and eat popcorn, go on a date! While your life has changed dramatically, it is not over. Find a new kind of normal in this amazing and exciting time.