You know, there's a trick to kids' clothes that can really save your sanity and your wallet: buy secondhand.
Wait…what? You know about this? Is it not a super-secret life hack I've discovered? I guess I can take off this trenchcoat and fedora and step out of the shadows, then. *peels off fake moustache*
Alright, so you know secondhand is cheaper, but did you know it can also be efficient? Aha. There's the real secret: often, finding a good deal on kids' gear comes with what I like to call the "3am tax"—all that time spent scrolling wide-eyed through the stuff you don't want, to get to the stuff you do. Or maybe that's just me. But time is a finite resource, just like money, and the faster you can find what you need, at the price you want, the better a deal it is.
Reshopper is a free smartphone app to help parents buy and sell their pre-loved kids' things locally and efficiently with parents in your area. You can open your store in minutes and buy and sell everything for kids—from clothes, shoes and toys to furniture, bikes and equipment. With filters customisable to your child's age and size, and your location, you will only see relevant, nearby items. Listing items is free, and they don't take any cut of your sale, or charge buyers extra.
It's probably one of the easiest kid-related things you'll do! Download today and try it out.
Install the Reshopper App For a Chance to Win $1,000—Contest Closed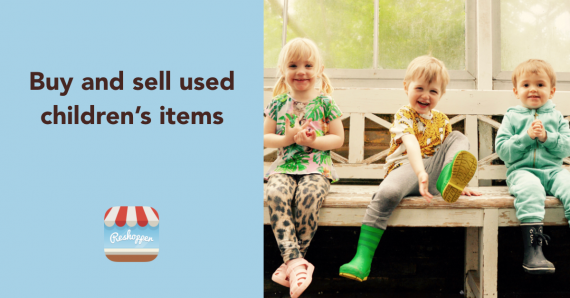 Congratulations to Nicole J. Of Dawson Creek, B.C.! She won a $1,000 cheque for downloading the Reshopper app.