Shopping for tweens and teens can be tricky. They are beyond the years of playing with toys and are interested in more sophisticated ways to keep themselves entertained. The selection of baby and kids toys may be abundant, but that doesn't mean there isn't a nice variety of items to choose for older children.
If you are purchasing a present for a tween or teen this holiday season, fear not! We've rounded up 10 ideas of things to gift them.
Nintendo Switch Console – Grey Edition: The hot item of the season! This portable system allows for a single player or multiplayer gaming experience. The tablet-shaped console features cutting-edge hardware, and when put in the dock provides a high-definition experience on your TV.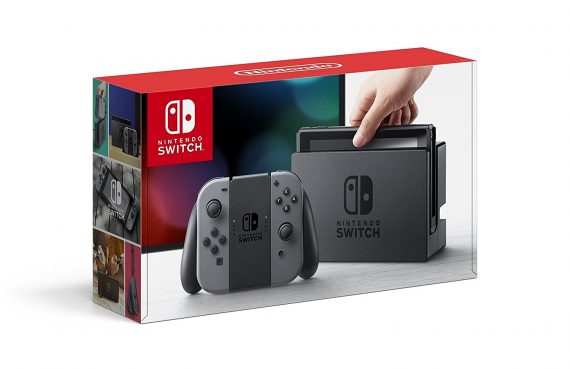 Elenco Snap Circuits Jr. Sc-100: This set allows one to build working models of a flashing light, a photo sensor and an adjustable-volume siren. With over 100 different projects to choose from, this set is a great enhancement to a STEM curriculum.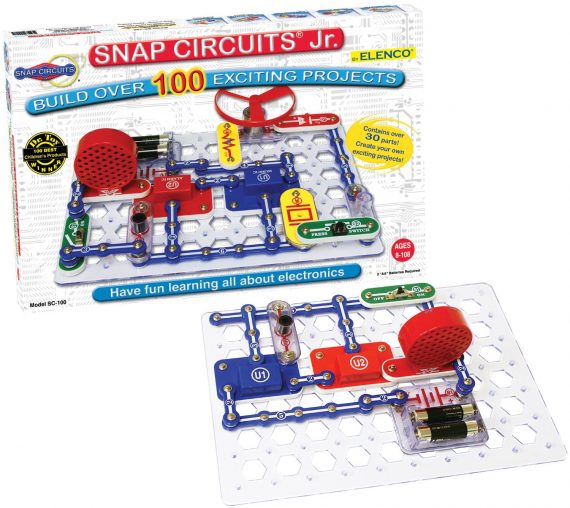 K'NEX 100 Model Imagination Building Set: This 863-piece set contains ideas for 100 different creations and comes in a convenient storage box. Plastic rods and connectors provide dozens of building possibilities, from cars to planes, dinosaurs to horses, playgrounds to ferris wheels and more.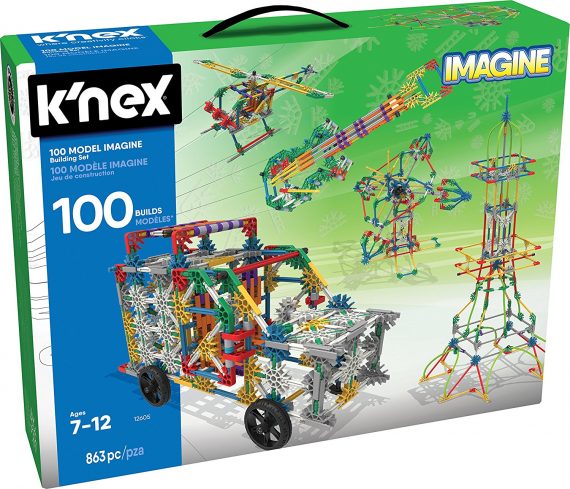 Fujifilm Instax Mini 9 Camera: Whether they want to perfect their selfie or capture memories with their friends, this cool little camera will provide a great photo every time. Available in five different colours.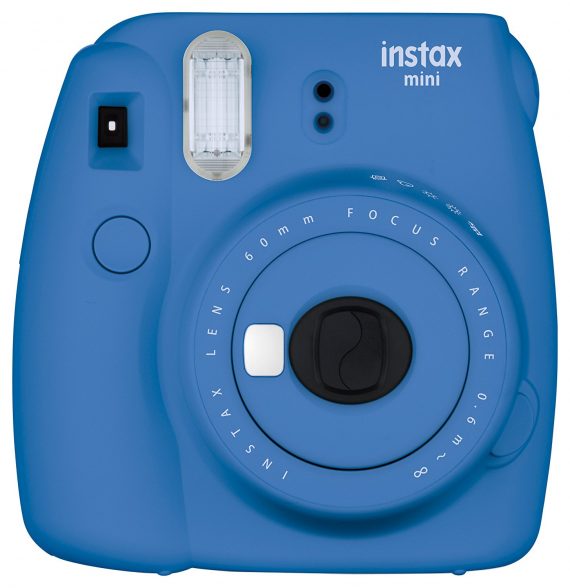 Kahootz Spirograph Deluxe Design Set: This set is inspired by the original 1965 Spirograph and contains 45 pieces, including 19 wheels, two rings, one rack, three pens, spiro-putty, design paper, a 14-page design book and a storage case.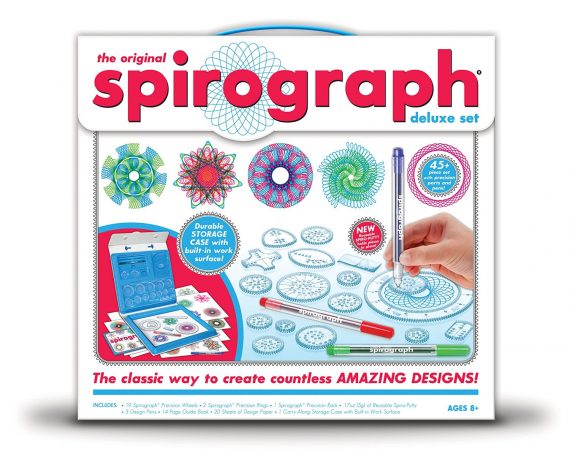 Lego Boost Creative Toolbox Building Kit: This kit combines the fun of Lego building and technology to make the creations come to life. Build five models in one set. Must use a tablet running on iOS 10.3 and newer, or Android 5.0 or above, as well as the Lego Boost app.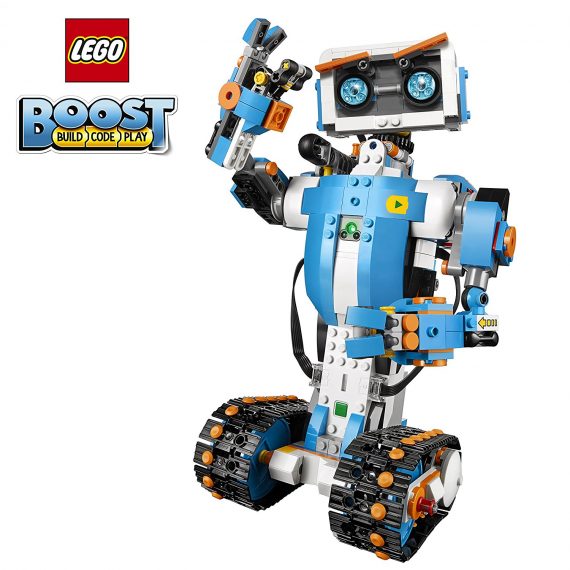 Samsung Galaxy 9.6" Tablet E: This tablet makes multitasking easy with the ability to have more than one application open at the same time and split-screen view. Listen to music, play games, read books, watch movies and more. There's plenty of storage! For younger users, parents can have peace of mind with the secure kids-mode feature that includes fun and educational apps.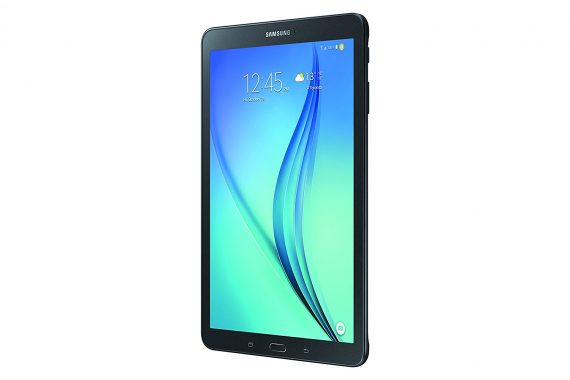 Blokus Game: "One rule, endless possibilities." This game of strategy has one rule to follow: each piece a player puts down must touch another piece of the same colour, but only on the corners. Contains 84 pieces in four colours.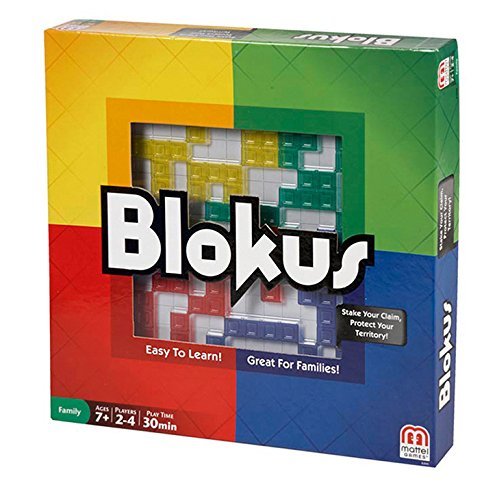 National Geographic Hobby Rock Tumbler Kit: A great kit for the rock collector or someone interested in making jewellery. Polish sparkling gems and use included fasteners to create unique homemade jewellery. Aside from the tumbling machine, the kit also includes nine types of rough gemstones, four polishing grits and an educational guide.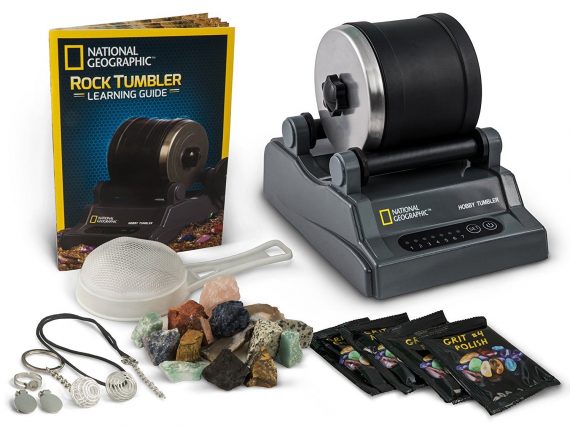 Colouring Book for Teens: For the teen who enjoys art, they can sit back and relax while colouring in this book. Don't forget to add some great pencil crayons to this gift.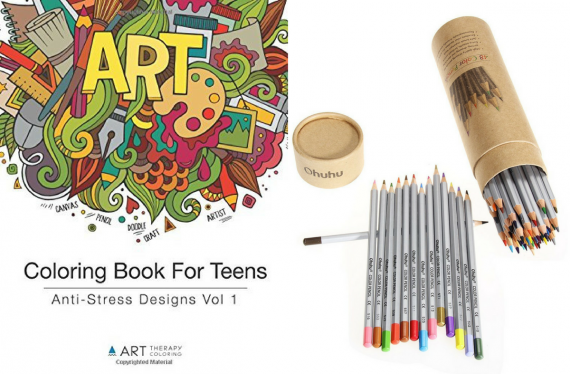 Did we miss anything on this list? What would you add? Comment below! Either way, we hope this gift guide makes holiday shopping for the tween or teen in your life a little bit easier.
The Parent Life Network is a participant in the Amazon Services LLC Associates Program, an affiliate advertising program designed to provide a means for sites to earn advertising fees by advertising and linking to amazon.ca. We only recommend products we actually like—how else would we sleep at night? When you purchase through our links, you're helping support our awesome free content, at no extra cost to you.