Our Canada's Luckiest Family contest is in full swing. To give you an idea of what it might be like if you win, we caught up with our 2019 winners to find out what the life-changing prize bundle meant to them.
Name: Jana Bendelin and Mark Simms, sons: Ben, Jonah and Bo Simms.
Location: Regina, SK
A little bit about your family: Mark was born and raised in Toronto and I was born in Sweden and moved to Canada in 1999. For this reason, we live far away from grandparents and close relatives. We consider ourselves very lucky to be the parents of three healthy and BUSY boys that keep us on our toes! Ben is 9 years old, Jonah is 6 and Bo is almost 3!
Why did you decide to enter Canada's Luckiest Family?
I was notified of the contest either via an email or social media and I figured I would try it, especially since it was a Canadian contest. Later it became almost like a fun game to enter codes. I really did not have any thoughts of potentially having a chance at winning!
What was it like the moment you found out you won?
It was so surreal. I still remember it like it was yesterday. We had just moved in to our current house and I was home with the kids and remember feeling rather stressed over a large tax bill I was facing since being off on maternity leave. When I got the call and the person started explaining that I won something, initially I expected it to be a scam, until she mentioned the contest name and only then did I know it was real! Apparently, the emails to notify me of the win had ended up in my spam e-mail, so it seemed the phone call was a last effort to reach me – SO THANKFUL they did!
Even after being notified of the win, I was so worried it wasn't true! It was an unbelievable feeling and once I took a closer look at the prizes, it seemed almost too good to be true! The kids and I were cheering and jumping for joy!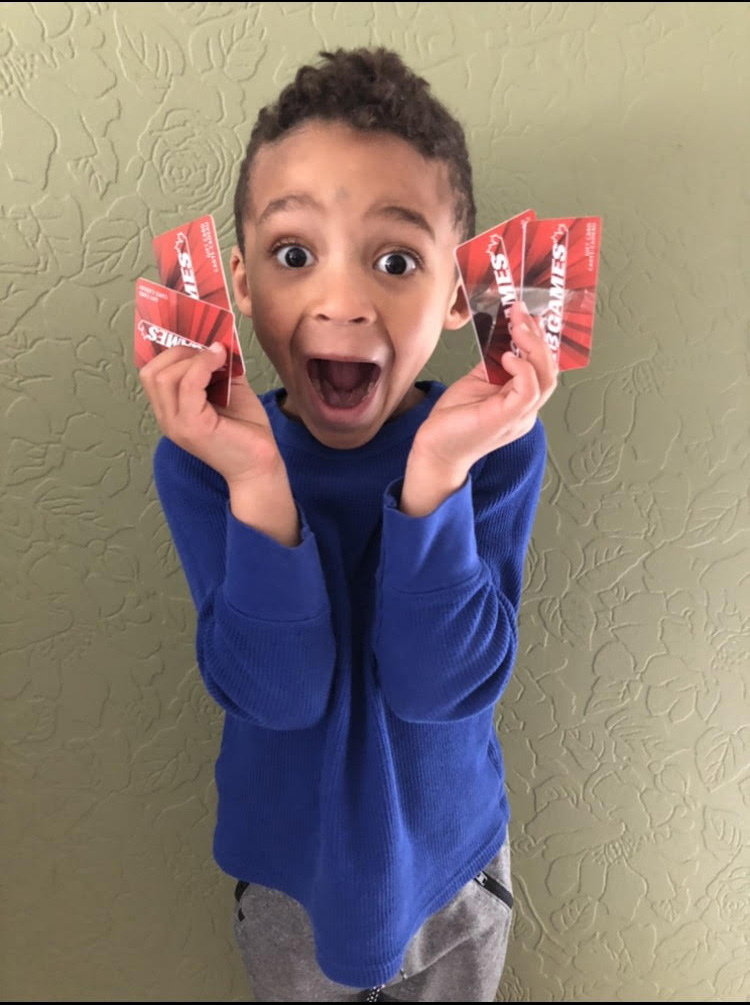 How did your family react?
The kids were beside me when I got the phone call and they could tell it was something good once I got up and started cheering! It was so wonderful to have them witness the phone call and how happy it had made me! I was happy for what was in store for them and happy once I knew my tax bill would no longer be a source of worry! That whole day and week I felt like I was on cloud nine!
What were your favourite prizes and why?
MY favourite prize was definitely the cash prize knowing it would cover my impending tax bill (I think the kids also appreciated having a parent that was less stressed). The kids loved all the toys that started coming in the mail. It felt like Christmas for all of us! It was fun to see the confused look on the post office workers delivering the slew of packages to our door.
How did winning Canada's Luckiest Family change things for you and your family?
It made me believe that not every contest is a scam. It made me believe that sometimes there are good things that happen to good people. I wish everyone, at some point, can get to feel what I felt the day we won.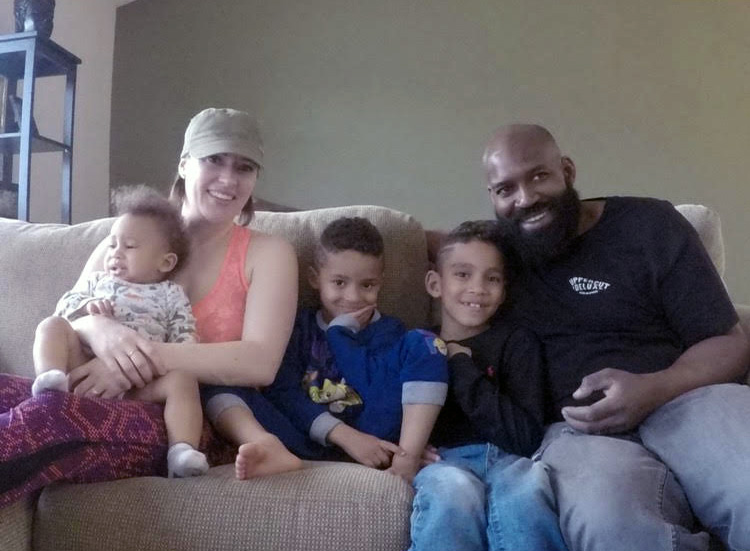 A lot of parents say, "Ah, I'll never win" and don't bother entering. What would you say to those parents?
I entered the contest without believing I could win but once it happened it certainly changed my perspective on the whole "You can't win if you don't play" saying.
Any words for the next Canada's Luckiest Family winner?
You don't have anything to lose other than some time to enter perhaps but you might find some useful information and tips along the way!
"
Canada's Luckiest Family is now open! Enter for free to win a life-changing prize bundle including rent payments, groceries, gas, trips, RESPs, and more!