Autumn is the perfect time to get outside and scratch items off your family bucket list. Read on for some easy ideas to get out and enjoy those sunny crisp days.
Just because summer is coming to an end, doesn't mean it's time to hibernate for the winter. While fall brings its coveted brand of 'pumpkin spice everything', it's also a great time to take advantage of crisp comfortable weather and get yourself outside.
There are many benefits to your body from being exposed to fresh air. Recent studies have shown that exposure to fresh air and light in the afternoon can help regulate a young baby's circadian rhythm, helping to ensure better sleep at night.
In addition to better sleep, exposure to fresh air and sunshine can reduce symptoms of stress and depression, give you a boost of energy. Not the mention just 30 minutes spent in the sunshine can give you a daily dose of vitamin D.
While getting outside is healthy for you, it doesn't have to be boring. We have created the perfect list of fun, family-friendly activities for fall.
A fun family outdoor photo shoot
Fall weather is great for outdoor shoots as the weather is the perfect balance between sweating and shivering. There are so many cute options for coordinating sweater and scarves! Don't have money to hire a photographer? No problem. I always partner with my sister and we play photographer together (usually around Thanksgiving to take advantage of the changing leaves). A mix of posed and playful shots usually result in something Instagram worthy #blessed.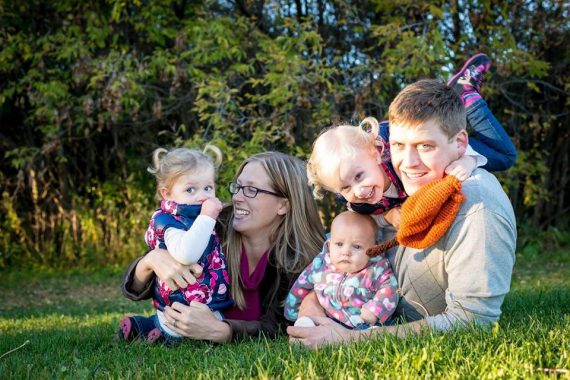 Nature scavenger hunt
What better way to turn a boring family walk into an amazing family adventure? With this free printable, it couldn't be easier to get going.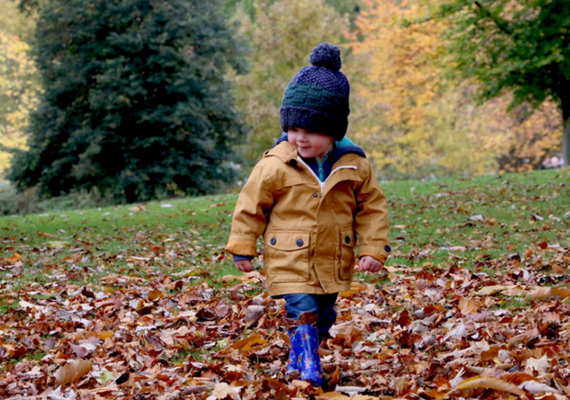 Apple picking
This is the quintessential fall family photo op. Not to mention, it's a super sweet way to spend a Sunday afternoon and bring home some tasty treats!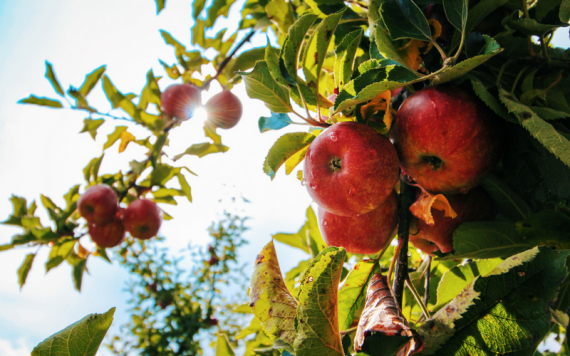 Bake a homemade apple pie
Now that you have a basket load of apples, what better way to use them up! Not only will your house smell like an absolute dream, but you will get to eat it once it's done. Check out this easy recipe.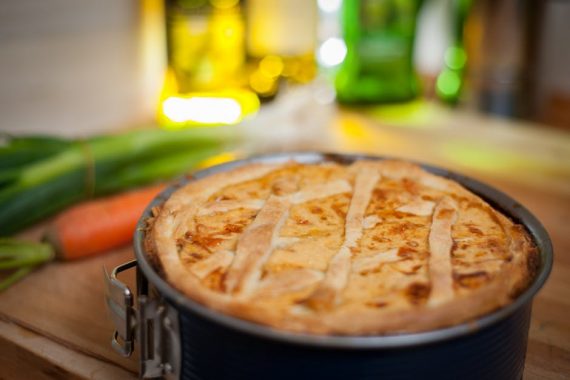 Add some (pumpkin) spice to your life
Spending time outside is even more sweet when you have a season drink to sip! Skip the drive thru and make your own Pumpkin Spice Latte with this easy DIY recipe.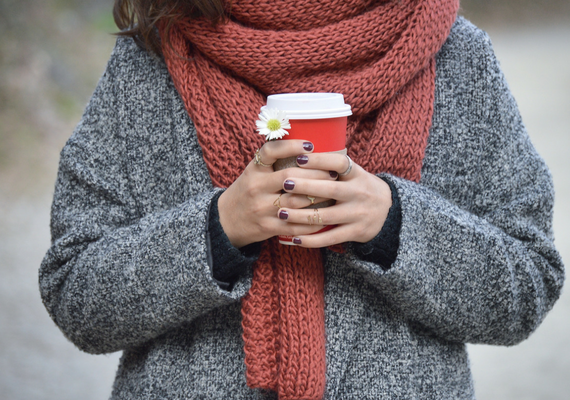 Get crafty
Make this super sweet 'bumpkin' keepsake to treasure for years to come. Okay, this isn't an outdoor project, but on a warm day you could always stamp little bums outdoors to avoid a mess!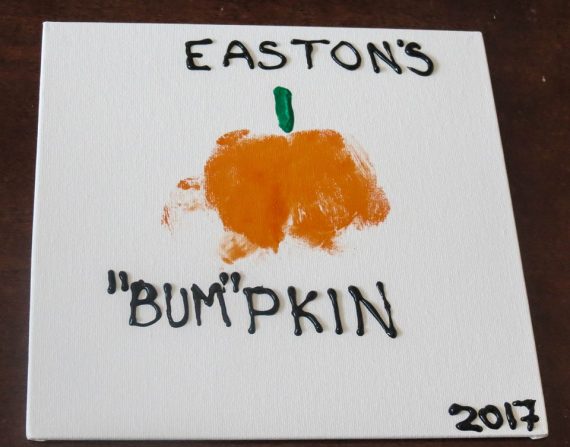 Visit the pumpkin patch
If anything makes the smell of pumpkin guts a little easier to bear, it's the fun you have picking out your jack o'lantern to be! Get your fall on with the whole package: wagon rides, power pumpkin lifting and then, of course, a pumpkin pie!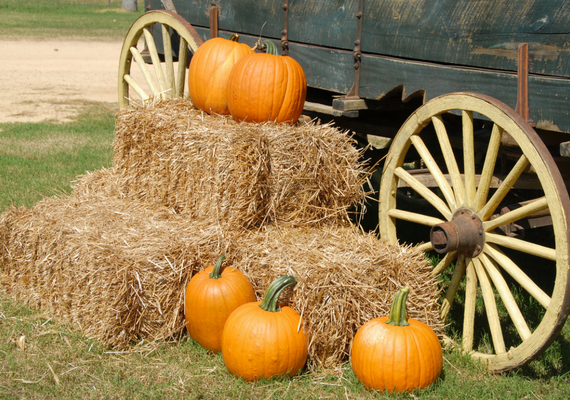 Rake the leaves (but only for a picture)
Although you may be tempted to rake your leaves to keep your lawn neat and tidy, your decomposing leaves support a whole ecosystem of cute little critters. Also, when you rake your leaves, you are likely removing a large amount of butterfly pupate. Instead go out and play in the leaves but 'leave' them when you are done.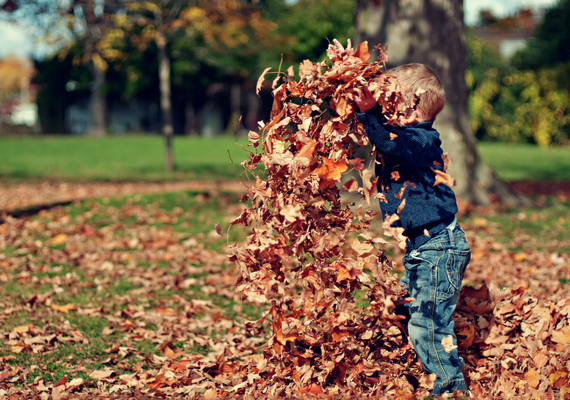 Get Decorating
There are lots of cheap DIY options to have the spookiest house on the block. Check out these great ideas. Don't have the crafty gene? You'd be surprised what you can pick up at your local dollar store. Now you are all set to go on a family walk to check out the other homes in the neighbourhood.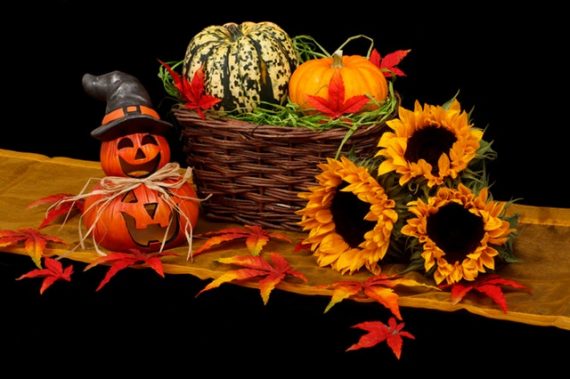 Halloween
What a great opportunity to get outside and spend time with your neighbours. Even if your baby is too young to walk, there are many reasons to get out there. Check out our blog: 10 reasons you should take your baby trick or treating.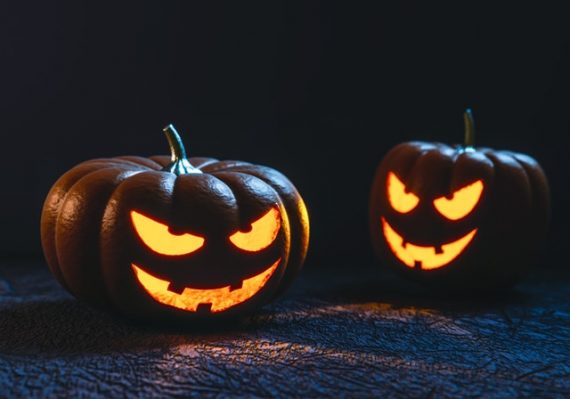 No matter how you choose to spend your time, being outdoors is a great way to improve your health this autumn. What is your favourite fall activity? Leave us a comment!