You love your baby more than words can say, but those sweet sentiments can make for a memorable keepsake. What better way to show how you feel than a personalized letter on their bedroom wall?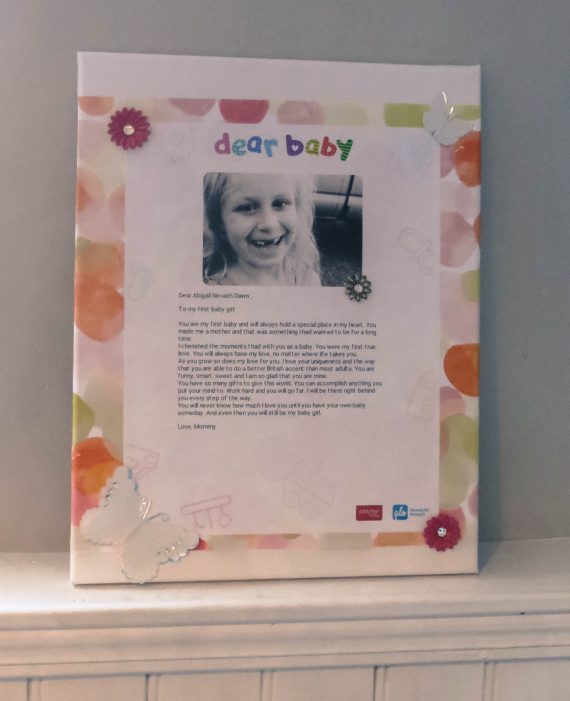 With the many advantages of having three little girls in less than three years, one major downfall is their jealousy of each other. My husband and I are always looking for ways to show our girls how much we love and cherish each one of them.
The PlaytexBaby™ Dear Baby contest is an amazing opportunity to pen a personalized letter to your baby for a chance to win $10,000. As a PLN writer I am not eligible to win, but I decided that a personalized letter to each of my girls would not only be an awesome keepsake, it could also be a daily reminder of my love for them right on their bedroom wall.
Even if you are not a writer, any words of love shared with your child cannot be wrong. You can make a simple keepsake with some crafty items available for less than $10. What better way to celebrate the love for your baby? This is our easier version of this craft, but we also have this one if you prefer to take it up a level.
Easy-peasy keepsake
You will need:
One 12 x 12 sheet of scrapbook paper (I got some from Michael's, but any craft store will do. Often even dollar stores have great scrapbook paper!)
Scissors
Glue
11×14 canvas (I got mine from the dollar store)
Your Dear Baby keepsake letter
Bling, if desired
Easy step by step:
First things first, make sure you are a PLN member. Not a member? You are missing out on being part of Canada's largest network of new and expecting parents and so many cool deals, ideas and giveaways! (#plug #sorrynotsorry) Sign up here.
Once you're all signed up, follow the prompts to add your information for your letter.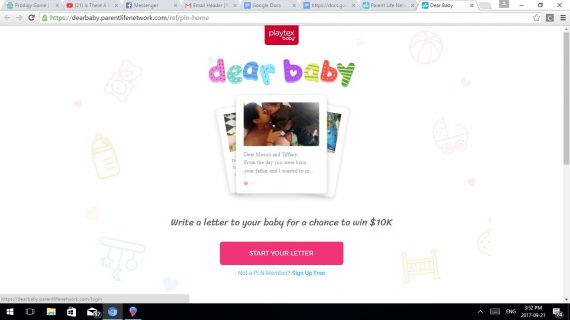 You can use one of our prompts to inspire you to write your love letter to your baby or follow your own path. There is no wrong answer.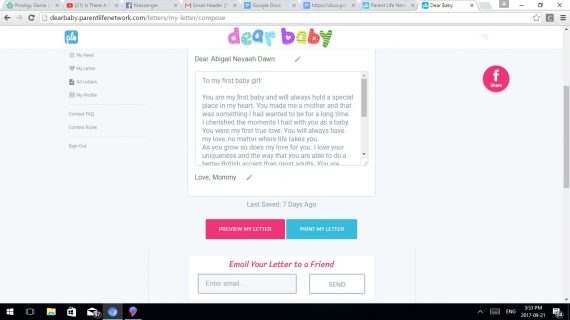 Now you want to choose a picture to add to your letter to make it extra special and eye catching. I choose black and white to really make it pop from the colourful background.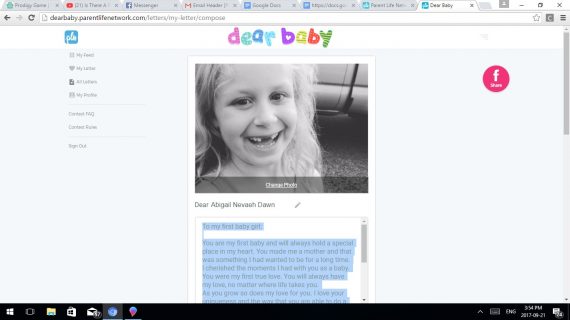 Now print your picture.
Trim any barcodes off of your scrapbook paper and glue it to your canvas making sure to center it and wrap it around the sides.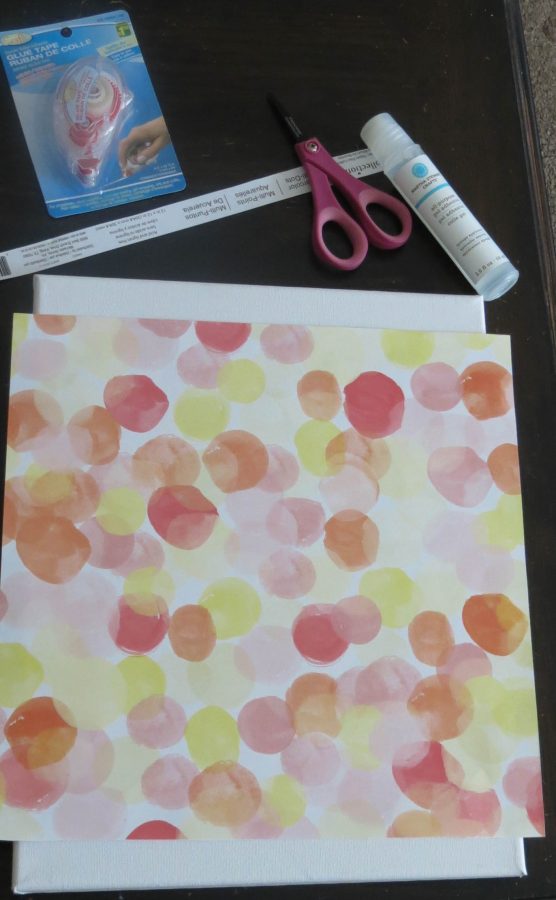 Center and glue down your letter.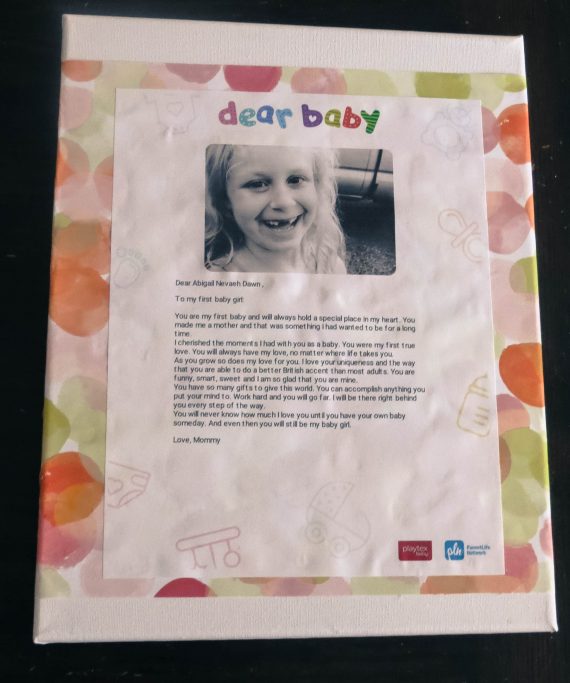 Add some bling and you are ready to hang!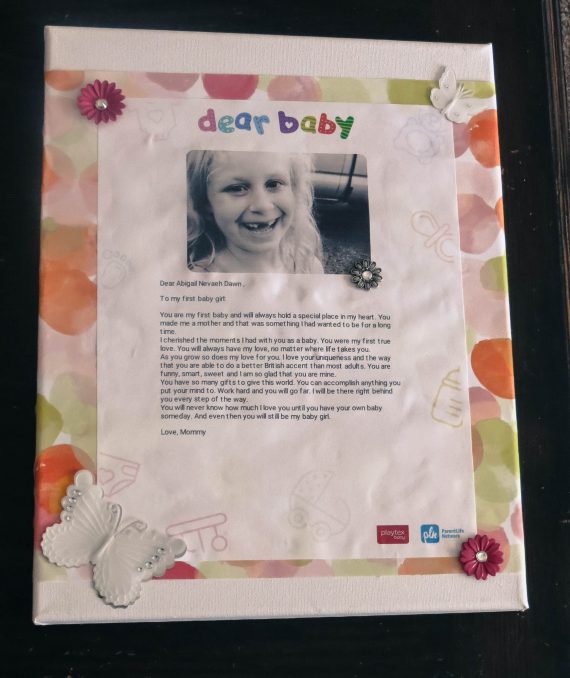 More of a Pinterest kind of mom? Click here to make this keepsake.
Congratulations to Shelby H. of Benito, MB for winning the Dear Baby Contest–$10,000!!!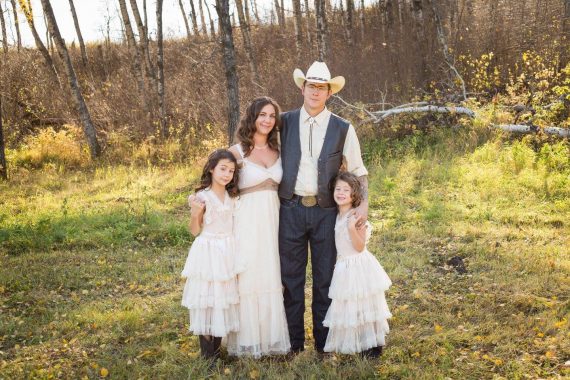 We also wanted to take this opportunity to thank everyone who took the time to enter. Your letters were a heartwarming joy to read.