When many think of saving money they assume it must come with a sacrifice. But when it comes to saving money in your kitchen, you can actually eat and live healthier by practicing some of our money saving tips!
Shop smart– There are so many reasons we suggest grocery shopping online to save your time and your sanity. By skipping the store, you can eliminate a trip through the aisles with a cart full of kids who want nothing more than to fill your cart with sugary and expensive junk. You are also not as likely to make impulse purchases. In fact, eighty percent of impulse purchases are made in a store and not online.
Price match-Price matching is not an easy feat. You are forced to find the exact same product as the one pictured in your flyer or app (many featured unique sizes) and then you need to hold up the check out line by getting each item price adjusted. All in all, it's a pretty annoying process-but if you do it online, it is a snap. 
Meal plan-This is an easy way to only buy the food you plan to eat, eat healthier meals and have less stress around meal time. If you choose to plan your meals around what is currently on sale that week, you can increase your savings.
Meal prep-A few hours of work can yield weeks of results. For example, if you know breakfasts are crazy in your home, you can make and freeze breakfast sandwiches for an easy meal. Our make extra pancakes, chili, pasta or any family favourite that you can portion for a quick meal on the go.
Natural cleaners-Not only is this a great way to save money, it is also a great alternative for parents who are concerned about using chemicals in their home or having their child come into contact with the chemical cleaners.
Here is a simple recipe:

Add ½ cup white vinegar, 2 TBSP baking soda into a spray bottle. Fill the rest with water and add essential oils if desired.
Reusable K-cups: A great way to make a single cup of coffee without hurting mother nature or spending a fortune. These reusable cups are inexpensive and can save you lots of money.
Silicone dishcloths-Silicone dishcloths are a great way to clean your dishes easily without using several damp cloths that can harbor germs. Silicone dishcloths can be rinsed out rather than adding to your laundry and can even go in the dishwasher for a quick sterilization.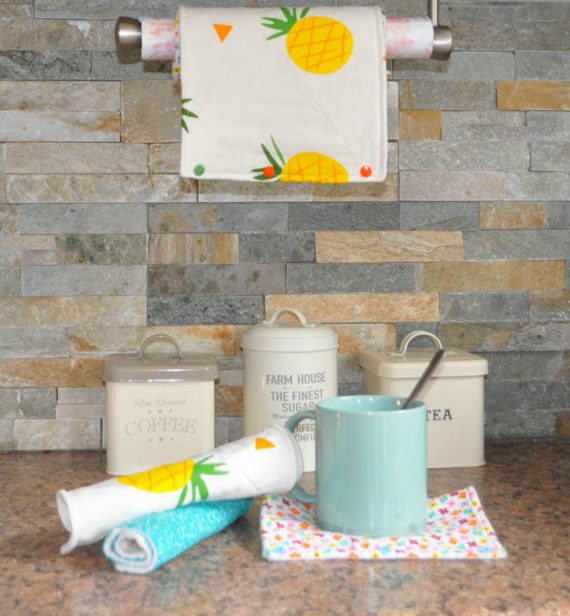 Reusable paper towels: An easy and sweet way to add some style to your kitchen while helping the environment and your wallet. You can make your own with this step-by-step tutorial or buy some reusable ones online.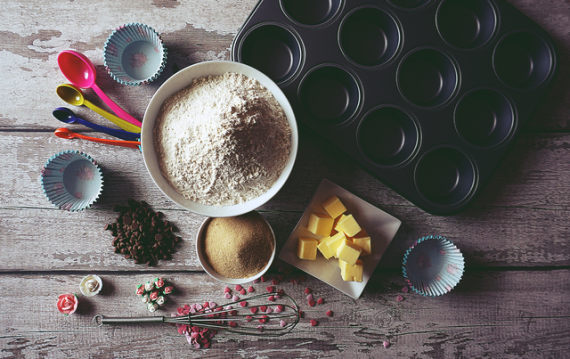 Make your own treats: turn snack time into a fun family project by baking your own treats from scratch. Instead of buying prepackaged cookies or muffins, save money by keeping simple baking ingredients on hand. Check out this simple banana bread recipe that is a hit for a simple breakfast or lunch box treat. You can also save money and snack better by investing in an air popper to make your own popcorn. It's healthier and cheaper than the prepackaged microwave varieties!
Eat at home: It seems so simple, but it can be so hard. Making an effort to eat more meals at home will support healthier eating, family time around the table and more money in your pocket.
So PLN what are your best tips for saving money in your home? Would you ever consider ditching the traditional paper towels for cloth or ordering your groceries online? Let us know in the comments below!