Father's Day is a great excuse to celebrate the male figure in your child's life for all the hard work they put in all year long. Parenting is not for wimps: it's long nights, early mornings and lots of tantrums in between and yet day after day these guys are there for our kiddos. So let's honour them with something they will actually want and love this year. Check out PLN's guide to the best Father's Day gifts for every kind of dad.
The Cool Dad
While some dads like to sport socks and sandals with a pair of worn-in track pants, other prefer a more sophisticated look. These gifts are perfect for dads who fit more into the latter category. For dads who love to look and smell their best, here are some gifts that they will love.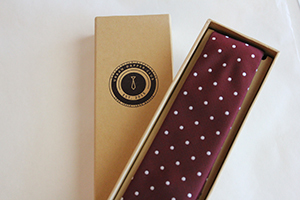 Hip accessories each month: This subscription service will send the dad in your life five to six high-quality handmade ties and other fashion and lifestyle accessories each month.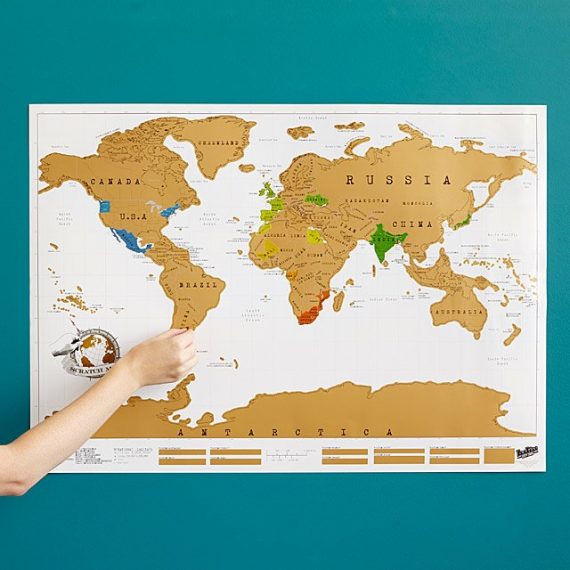 Wanderlust: Does your dad love to discover new places? Was he hit with the travel bug early and would love to cross more places off his list or maybe he has never taken the time to have adventures but he needs a little encouragement. Either way, this scratch-off map is an awesome addition to any household.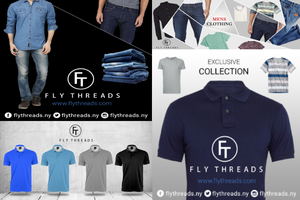 Fly Threads: Get cool clothes delivered to your door each month. Perfect for dads who want to look good but hate shopping.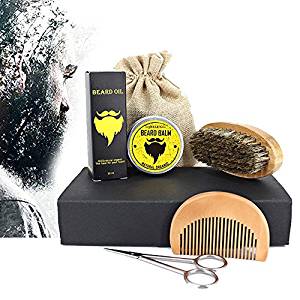 Facial hair care: Help dad keep his facial hair in check with this all-in-one grooming kit.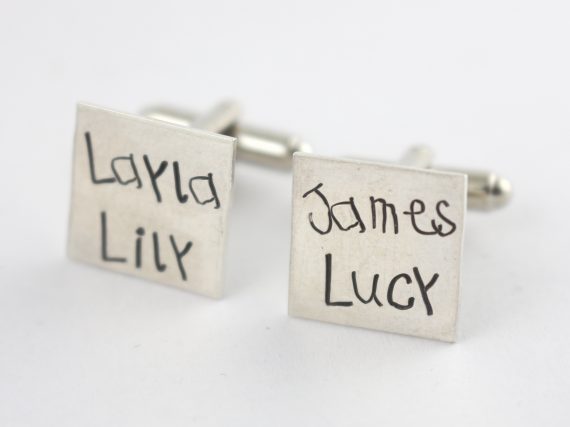 Cool cufflinks: For special occasions or even everyday wear, these cufflinks are an amazing reminder of the loves in dad's life.
Sporty Dad
Does the dad in your life schedule their life around the sports channel? Perhaps they love to hit the green or field or (can you tell this was not written by a sports fan?). If they love all thing sports, these gifts are for them.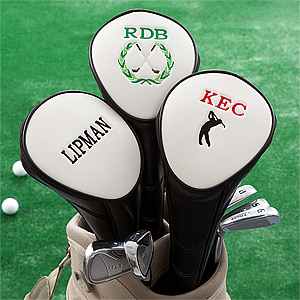 Personalized golf items: Whether the dad in your life would appreciate a personalized golf head cover, towel or even a golf ball marker, you can get practical and personal items here.
Tickets to a game: While not every professional team is affordable (ahem Toronto Maple Leafs) you could always get tickets for you and your dad to see some minor league games together to support local teams and make some memories.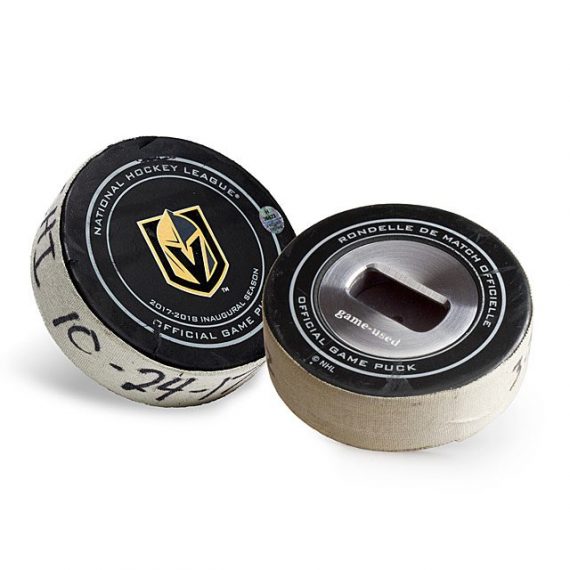 Game-used puck bottle opener: As cool as it sounds this would be an amazing item for any die-hard hockey fan, although the price tag may warrant this to be a group gift.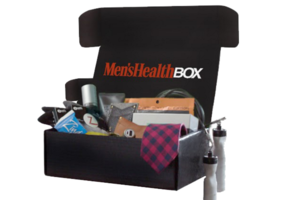 A healthy dad: A quarterly box filled with items selected by the editors of Men's Health, this gift includes food, tech, fitness, and grooming.
Mushy Dad
These mushy gifts are perfect for first-time dads or ones that like to choke back tears at the homemade cards and personalized fare. Pass the hanky and peruse this list for the sweet dad in your life.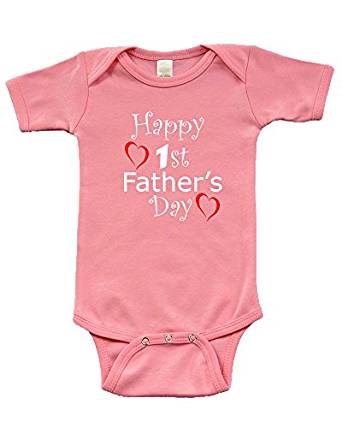 Onesie and a cuddle: All you need for the perfect first father's day is this onesie and a camera!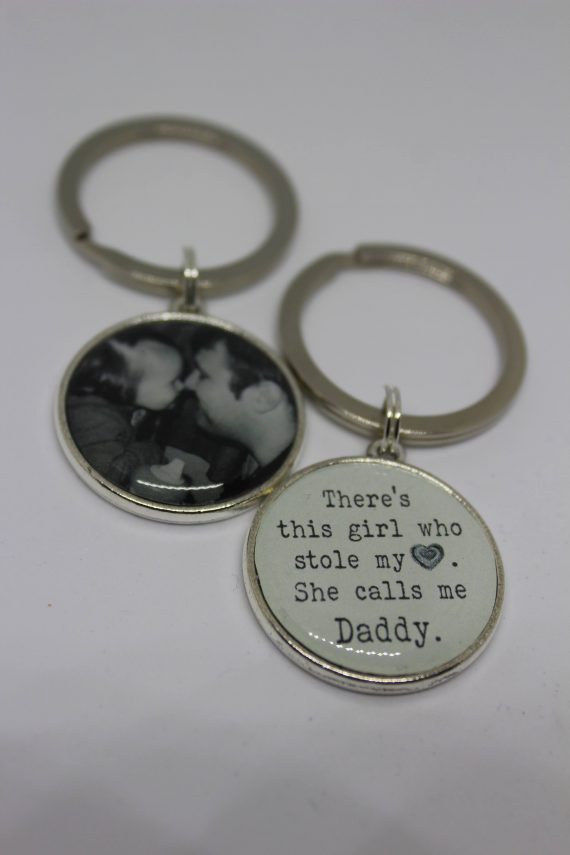 Personalized keychain: is there anything sweeter than a dad who carries a picture of his kids around everywhere he goes? A great reminder of what's important at his fingertips from Little Bean Originals.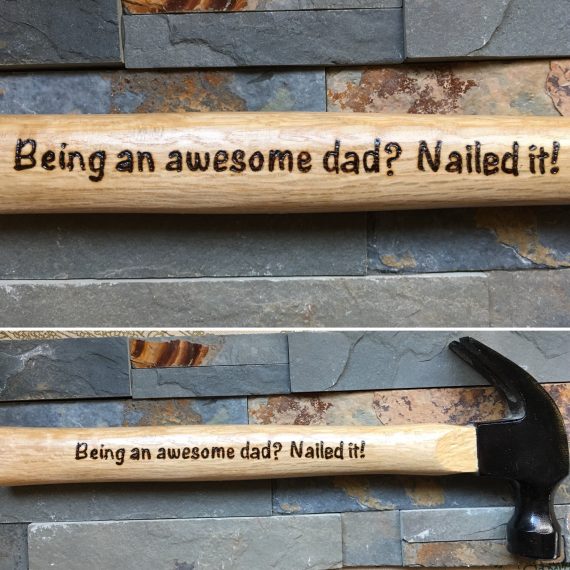 Hammer time: This personalized hammer is a cool addition to any workshop for the handy dad (or wannabe handy dad) in your life.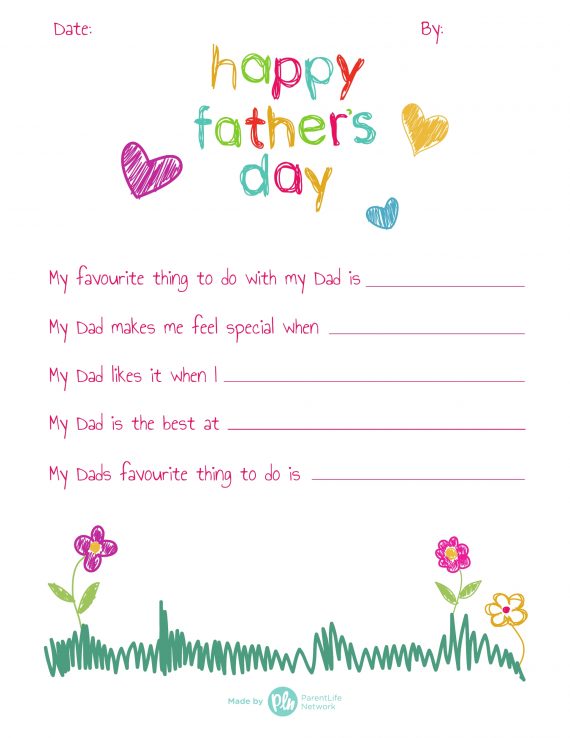 Crafty memories: Let the kids fill out this sweet printable to let dad know how much they love him in their own words.
Fun Dad
Is your dad king of all 'dad jokes?' Does he think a funny t-shirt is a great fashion statement? If your dad is fun, this list is for you.
Fam Jam: Instead of a gift, a fun dad might enjoy a night out at the movies, a round of mini-putt or a game of paintball or laser tag. After all, he is called the 'fun dad' for a reason. You can plan a surprise day out or give gift certificates for a future 'date'.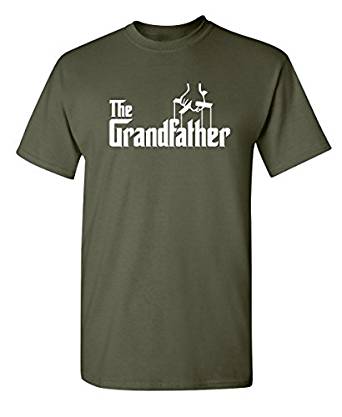 Funny shirt: For the grandfather with a good sense of humour and even better fashion sense.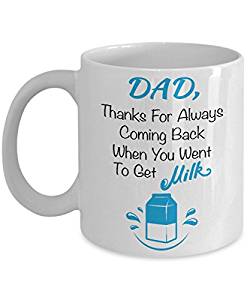 Hilarious mug: For the dad who always came back, this mug is the perfect gift.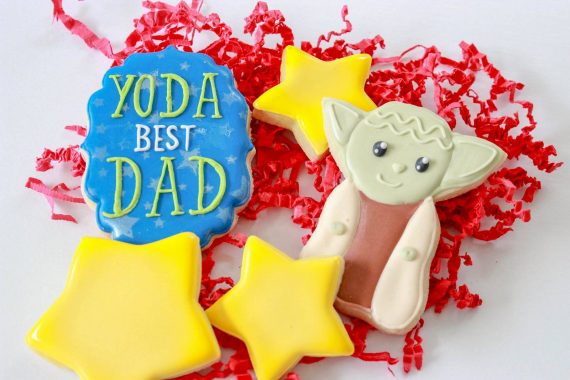 Sweet treats: Whether you make your own or order some delicious goodies like these treats by Frosted Flour, the dad in your life will love your sweet gesture.
Geeky Dad
Are you shopping for a dad who loves toys more than his kids? Is his idea of a great time involve playing virtual games and lounging in super fun geek gear? Take a look at the best gifts for geeky dads.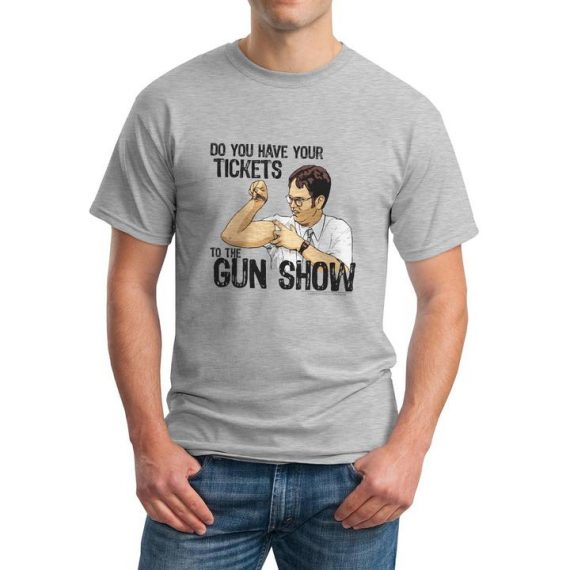 Tee-Blox: A gift that keeps on giving! Sign dad up for the subscription box that will send him a cool t-shirt each month!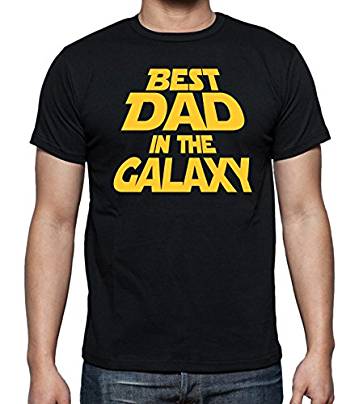 Star Wars Dad: If your dad loves everything Star Wars and you love everything about your dad, this shirt is for you.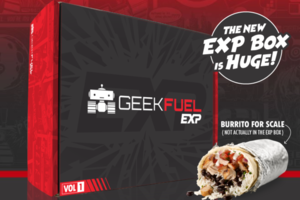 Geek fuel:  A monthly subscription box filled with toys, shirts and all things geek.
Music Dad
Finally, for dads who want to rock…we salute you with these awesome gifts.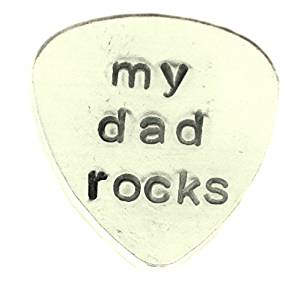 Personal pick: Salute dad's love of music and your love of dad with this sweet personalized pick.
Rock out: Surprise dad with a fun concert to relive his glory days. Tom Cochrane, Kim Mitchell, and Nazareth are on tour this summer (just sayin'!)
Mix it Up: If you really want to make dad feel special this year, put together a mix cd (for dad's who are proudly rocking a cd player) of all his favourite jams and the music that reminds you of him. Bonus points if you can record some funny intros before the songs.
No matter what you decide to get the dad in your life this year for father's day, the most important thing you can give is an appreciation for the hard work he does all year long. Is the dad in your life more of an observant parent than an active one? Check out our list of passive-aggressive gifts perfect for the world's 'okest' dad.
The Parent Life Network is a participant in the Amazon Services LLC Associates Program, an affiliate advertising program designed to provide a means for sites to earn advertising fees by advertising and linking to amazon.ca. We only recommend products we actually like—how else would we sleep at night? When you purchase through our links, you're helping support our awesome free content, at no extra cost to you.