They say children are the future. But how do you plan for your child's future? We want so many great things for our kids: health, happiness, love and fulfilment. But how do you get them on the right track for the education they need to reach their life goals? Saving for your child's education is an important undertaking. You might not be thinking about a big step like this when you watch them take their first wobbly steps, but it's a great time to start saving. Here are some ways you can get started: 
Open an RESP when they are born
An RESP, or registered education savings plan, is the easiest way to save money for your LO's education. The earlier you open one up the more money you can save in the long run. In Canada, the government also steps in to help you save by offering the Canada Learning Bond (CLB) and Canada Education Savings Grant (CESG). Depending on your eligibility, the CLB can provide up to $2000 for your child's post-secondary education just by opening an RESP. The CESG can add up to $500 per year on top of the contributions you make yourself. 
No matter what financial situation you are in an RESP is important. Studies have shown that no matter what a family's income is if there is an RESP for a child they are associated with higher post–secondary enrolment rates.  Open the RESP and let your children know that you are already saving money for their future.
Make automatic deductions from your bank account
If you are employed you can ask HR to automatically deposit some of your money into an RESP account. This is such an easy way to save money because you don't even miss what you can't see, and you won't ever have it deposited where you can spend it. Another option if you don't currently get a regular paycheck is to head into your local bank branch and ask them to set something up where the money is automatically withdrawn into a savings account. Set it up on days when you get money like the Child Tax Benefit so you don't even have to think twice about it. 
Sell your used items
I don't know about you but my house very quickly became overrun with baby gear once we started to have kids. Just as fast as we bought something they seemed to outgrow it the next week. A great way to make some of your money back is to sell your used items. You can use some of the money you make towards buying new gear but hopefully the amount of money you are saving can let you make a bigger dent on your education savings. 
Skip the toys and ask for college

contributions

as gifts
If your home is already overflowing with toys or you want to control which toys come into your home, let your family and friends know that you would prefer if they helped your LO get a post-secondary education. You may feel awkward asking for cash but you can add a cute note on invitations saying you have big dreams for your little one and know it takes a village to raise them so their contribution would be highly appreciated. 
Designate "bonus" money as education money
Anytime you get "bonus" money put all or a portion towards education savings. Work bonuses, tax money, inheritances, winnings, or any other cash you come into will add up over the years. I know that when we get a windfall the first instinct is to treat yourself and you still can, but make sure a portion of it goes towards saving for your LO's education. 
Get a side hustle
Whether you are working a 9-5 or staying home and taking care of the kids you can turn your passion into a money-earning side hustle and then put your profits towards the kid's education savings. If you are a skilled freelancer you can connect with potential clients on a site like Fiverr or if you're crafty an Etsy store may be a great idea. If you have access to a vehicle maybe sign up to drive UBER, UBER Eats, or Lyft. Let your local momma's know you can babysit if they ever need a night out and put that money away for your own LO's education. The options really are endless and you should be able to find something to bring in some extra money. If you are not sure what you are passionate or good at try asking some of your friends and family what they think you could make some extra money doing as it's sometimes hard to put yourself on that pedestal.
Children are the future and education is a way to make that future even brighter. Saving for your child's post-secondary education is something you can do in a lot of different ways to make sure they reach their goals. Whether they're taking their first steps on wobbly legs in the living room, to their first steps into kindergarten, you'll want to be ready to support their education when they take those first steps out the door to college. Happy saving!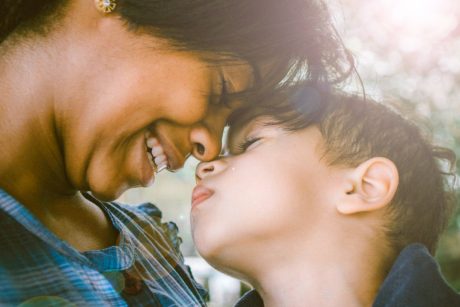 Sun Life Insurance
Test your insurance knowledge with Sun Life's Quiz and earn a chance to win $1000 by participating.