How many hours have you spent watching your kids build things out of blocks? If you're like most parents, probably a lot. They make the most creative things, towers that tilt, castles, walls and even trains. If they're like many kids, they've probably asked you to join them in building things. Those blocks, put together on the floor to make a solid base, can make a foundation for something really strong. Life insurance is a little like that too. It's the foundation you can build for your kids so they have something strong enough to build on. 
Many people are aware of life insurance conceptually, but they don't necessarily know the finer details. They know it's a smart thing to have and that it can protect their family's financial future but how it works can feel a little bit mysterious. It's like when your kid asks you where rain comes from or how planes fly and you have a general idea but oh, details! When you start reading about it, it can get even more confusing. That's why we put together this easy to understand guide so you have a better understanding of life insurance, without all the mystery. 
If you have a family, assets, and debts, you need insurance. The right life insurance policy can cover your debts and take care of your loved ones in case you pass away. They would receive a tax-free payment they can use any way they choose. That includes paying off bills, funeral costs, and debts so they can grieve in peace.
One misconception about life insurance, is that it is unaffordable. If you get insurance when you are young and healthy your premiums will be a lot less than if you wait until you are older and "have the money to spare". Think of life insurance as a necessity and not an additional cost. Put it in the same category as home insurance and your mortgage payment and you won't even miss the money. Plus, you can get a policy for as little as $30 a month if you start early enough.
Types of Life Insurance
Term life insurance is usually less expensive than the whole life option. It allows you to take a policy for a certain amount of time. For example, the time it would take to pay off your mortgage or until all the kids finish post-secondary education. Term life insurance can cover those costs. If you are looking at term life insurance it is important to look for a policy that will let you convert to permanent life in the future. 
Permanent life insurance, sometimes called whole life, covers your whole life. It not only gives your beneficiaries a tax-free payment after you die but you can also build cash value on it that you can borrow from. The premiums will typically not increase over your lifetime and you may also be able to find one that allows you to pay for only a certain period of time. There is also Universal life and participating life – other types of permanent life insurance policies that you may want to learn more about. 
Why You Need Life Insurance
Are you considering purchasing life insurance and don't know whether you should? We're sharing 10 reasons you need life insurance so make sure you talk to an advisor about which option is best for you. 
Lost Income 
If you are the main breadwinner in your household life insurance is the only way you can make sure that your family can maintain their way of living after you have passed away. Many advisors recommend getting a policy that will cover 10 times your yearly salary or check out this life insurance calculator to find out exactly how much coverage you need.
Burial Costs
It costs thousands of dollars for a funeral and that is the most basic option. If your loved ones don't have that type of money available, or you don't want to burden them, life insurance is a must. 
Your Kids
A life insurance policy ensures they are taken care of financially after you no longer can. It is the final step in letting them know you were thinking of their future.
Your Spouses Contributions, Even If They Stay at Home
In a recent study, it was found that if a stay-at-home-mom got paid for her contributions around the house she would get a $160,000 a year salary. Let that sink in while you calculate how much it would cost you to get childcare for your kids, a cleaning person, help with groceries, laundry, cooking, and everything in between.
Debts
Just because you die it does not make your debt go away. Your spouse or loved ones may be required to take the debt on themselves, including your mortgage, student loan and credit cards. The right policy can cover these debts.
Kids With Special Needs
Parents of special needs children often provide the primary care for these children into adulthood. Permanent life insurance is a great option to ensure the best level of care will continue.
Estate Taxes
Depending on how much your estate is worth your heirs may acquire taxes on their new assets. You need to make sure they have enough cash to cover these. 
You Own a Business
If you own your own business, life insurance can cover your obligations if you pass away. If you have a business partner you should have a policy on them in case you need to buy out their portion of the business. 
Peace of Mind
You pay for home insurance, car insurance, travel insurance, why not life? Just like other insurance, you hope you don't need to use it but have peace of mind that it's there in case you do. 
It's Affordable
There are two main types of life insurance, term life and permanent life. If you are looking for a low-cost option term life is a great choice. It gives you a fixed amount of insurance for a specific period of time and your beneficiaries will get a tax-free benefit after you die. For more information on term insurance check out this post. 
Some people receive life insurance benefits through their employer but it is always a good idea to get an additional policy to make sure you have enough coverage.
Insurance is the strong foundation for your family's financial well-being. Even if they don't end up needing it, they will know its there. And the bonus is, the sooner you start putting your insurance foundation in place, the sooner you can get back to building castles with your kids. 
Make sure you talk to an advisor about your life insurance options today.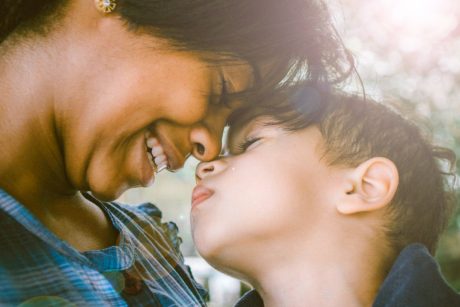 Sun Life Insurance
Test your insurance knowledge with Sun Life's Quiz and earn a chance to win $1000 by participating.