Nuna has introduced a new booster seat and it's everything. Read on to discover why.
Finding the perfect car seat is a little like finding the right partner. You have your 'must-haves' and your 'nice-to-haves', but you're ready to make compromises because you know you'll never get all the things you want. So when you find everything all in one perfect package, you just know it's a match made in heaven. For my family it took nine years and four kids to find our ultimate car seat: the Nuna AACE.
My littles are quickly becoming big-littles (#notcrying). I have three in school and way too many car seats that they are quickly outgrowing. I really didn't want to have to get several more seats for each child. I wanted to find something that would last until they were totally done with any type of carseat. So when PLN asked if I could try out the AACE, I was definitely game. Would this be the perfect one I was waiting for?
The AACE is the new booster from Nuna that introduces the 3D growth™ system, growing up and out with your LO. How about a seat that not only lasts ten years (a great feature if you have a larger family), but one that actually grows with your child? Yep, that's the AACE.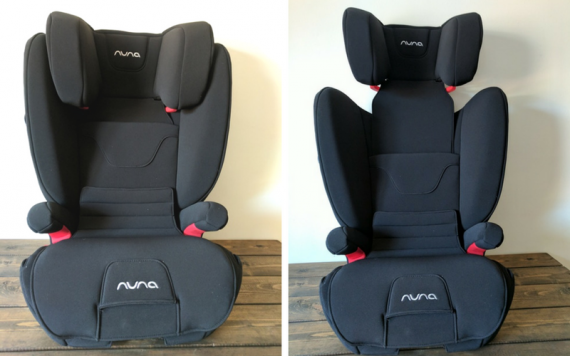 This will, hands down, be the last booster seat your family will need. It changes from a high back belt positioning booster to a no-back positioning booster as your child grows. That is not the impressive part though. With ten (yes 10!) different height positions that can easily be adjusted with just one hand, the shoulder system grows out as the seat grows up. It transforms right before your eyes and you can even adjust the seat position to three different depths to keep up with your LO's growing legs over the years.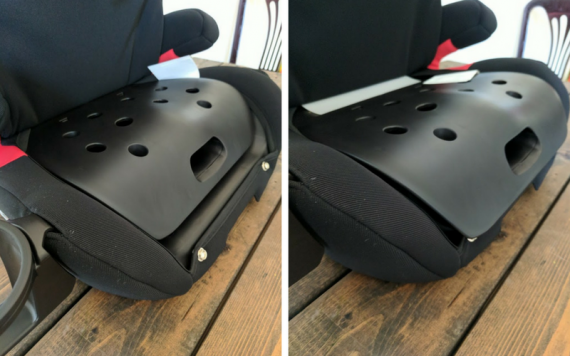 And when the day comes that your LO no longer needs the back of the seat, it easily comes off to leave you with a backless booster with arm rests and the cupholder. Fancy!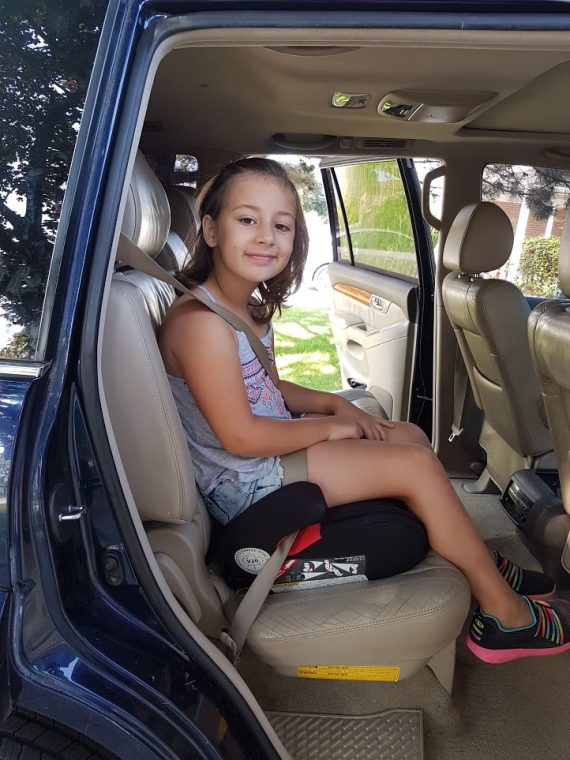 The AACE makes installation easy with lower anchor connectors that are housed within the seat. It even comes with guides for those who are 'car seat impaired' so you just have to push it into place, hear the click, and see the little red indicator turn green to know that it's installed correctly.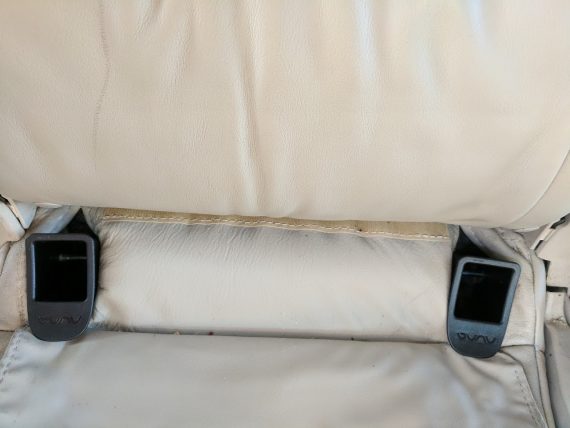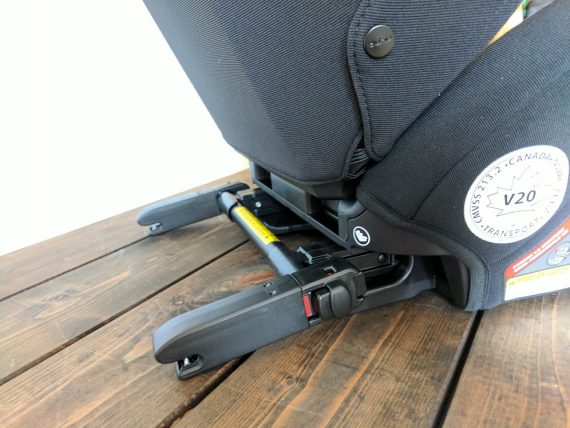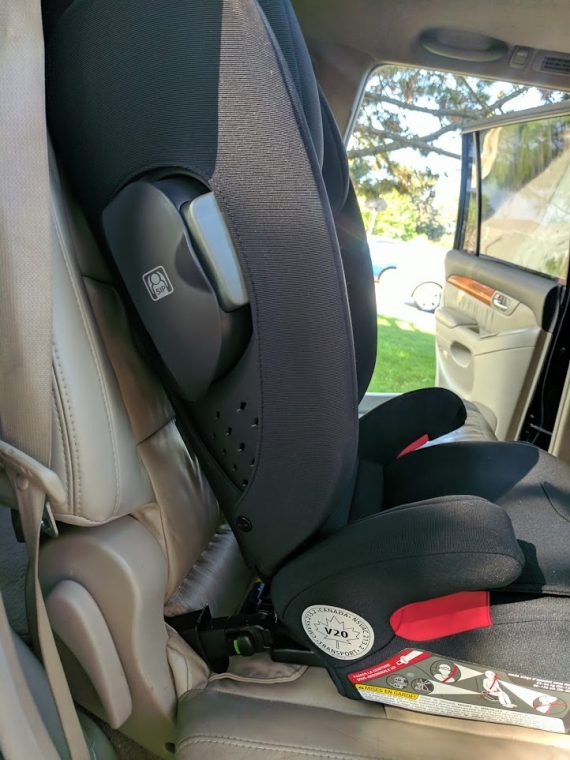 My older kids are able to be both independent and safe thanks to the coloured belt path indicators to ensure the seat belt is positioned properly. They love that the ride is super comfortable thanks to the climate controlled ventilation panels and energy absorbing foam seat. Plus, the side impact protection (SIP) pods give us peace of mind.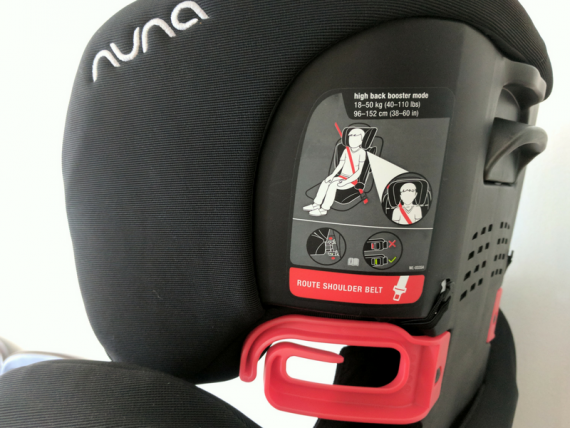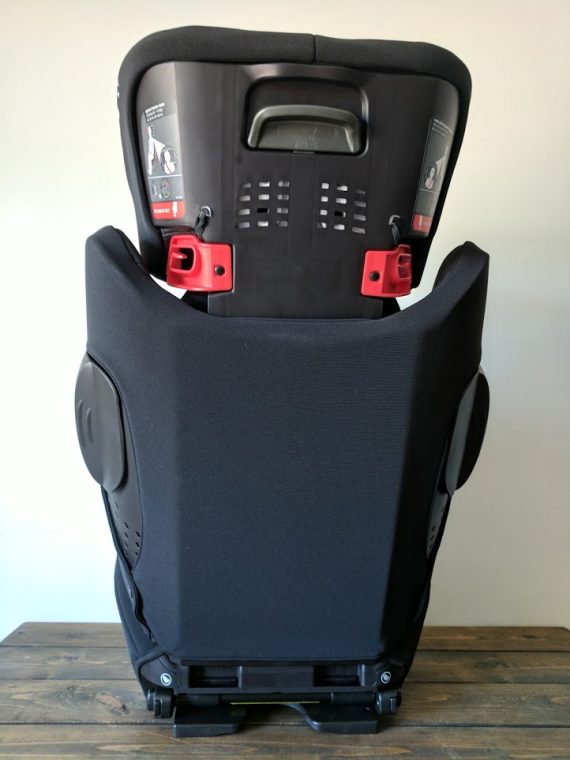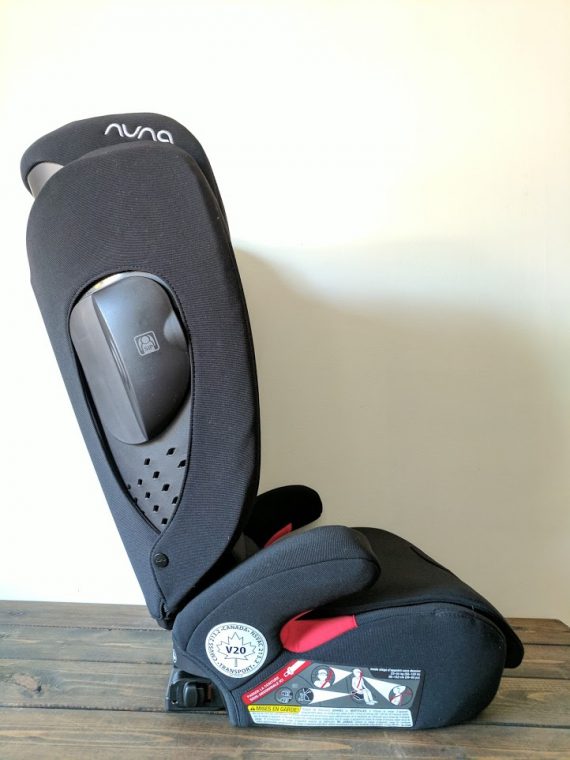 On top of all these features, it's a Nuna product, so it's also going to be beautiful with its micro-knit fabric that can easily be thrown in the washing machine when needed. Not to mention that the AACE even comes with a handy cup holder that can be attached to either side.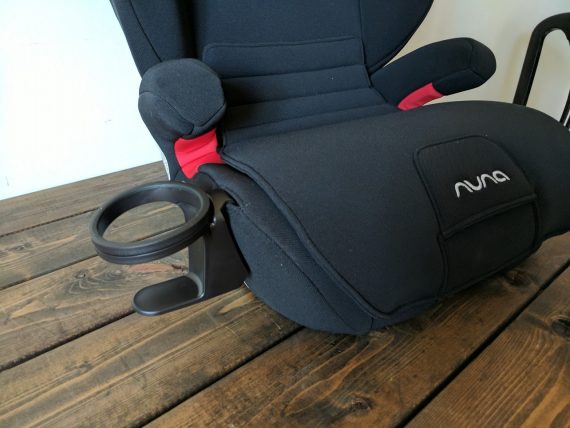 One seat, one-hand ten position height adjustable headrest, customizable recline thanks to eight different UAS positions, three different seat depths and an option to become a backless booster. Oh, AND pretty? I mean, what else could you possibly want? It's literally a perfect match for my family and we're smitten.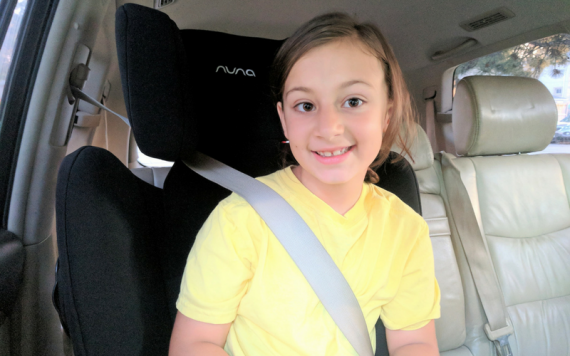 Wondering if this seat is right for you and your family? Here are the deets:
Use as a High Back Belt Positioning Booster
Your child must meet ALL of the following requirements below:
Age: At least 4 years old
Weight: 18–50 kg (40–110 lbs)
Height: 96–152 cm (38–60 in) tall
Use as a No Back Belt Positioning Booster
Your child must meet ALL of the following requirements below:
Age: At least 5 years old
Weight: 23–54 kg (50–120 lbs)
Height: 96–152 cm (38–60 in) tall
Fall in love with your very own Nuna AACE by shopping at a local store near you!
The Nuna AACE Booster Seat Giveaway