Things I have: A husband, a 2-year-old daughter, a baby on the way, a dog and a cat.
Things I don't have: A will.
And I'm not the only one. According to an AngusReid survey commissioned by Willful in 2019, over 57 percent of Canadian adults don't have a will and one in 10 wills need to be updated.
To be honest, I've been putting it off because I'm young and healthy, and the process seems daunting, expensive and complicated. I don't own a giant mansion or have millions of dollars in the bank, so do I really need one? I asked Sunta Sem, chief marketing officer at Willful, to help me navigate this topic. 
I don't own many big ticket items, do I still need a will?
While it seems complex, a will is really a simple document that outlines two important things: who takes care of dependents (children or pets) when you pass away, and who gets your stuff–regardless of the value of your assets. I often hear people say they're too young to have a will because they don't have a mansion or a seven-figure investment portfolio. But the truth is, most people have items of value. Maybe that's a car, or a guitar, or a piece of jewelry, or $500 in a savings account.
Whether you own things with monetary value or you have heirlooms or sentimental items you want to pass on, a will ensures your assets go to the people you choose, vs. a government formula deciding where they go. Not to mention, it ensures that if you have minor children or pets, they will be taken care of.
If I were to die without a will, who would make decisions about my estate?
If you pass away without a will, the courts will appoint an administrator to wrap up your estate. Anyone can apply to be your administrator–even that brother-in-law you wouldn't want going near your affairs. A will allows you to appoint an executor to act on the wishes you've outlined, vs. leaving it up to the courts. Also, expect delays with processing times. Administrators can't start acting until appointed by the courts. An executor can start acting immediately. Also, an administrator cannot distribute ANY gifts to beneficiaries for a full year.
Without a will, the courts would also appoint a guardian for your minor children (if there was no surviving parent). Again, this means the brother-in-law could end up with that role instead of someone you would prefer. A will allows your voice to be heard after you're gone, and for you to make decisions about key roles.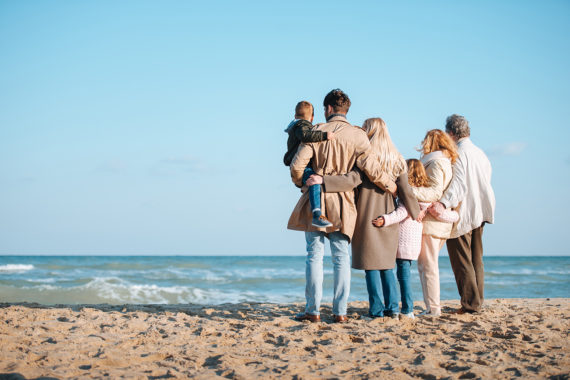 "My family will know what to do if I die" is a common excuse I hear. What problems could this lead to?
Willful was founded because of a personal experience that showed that this is very much not the case. Our co-founder Kevin's uncle passed away suddenly a few years ago. He had never discussed burial or funeral plans or who should get his collector's items with his family, or his wife of 40 years. So, Kevin and his family were left guessing at what he would have wanted.
This is common. We *think* our relatives would know what we would want, but we don't talk about it or put it in writing. Often our relatives are left scrambling to make decisions while worrying about whether it's the right move. Putting your wishes into a will, or having important conversations about end-of-life planning, gives you the peace of mind that your family will know exactly what you wanted.
How could having a will benefit my children? My pets?
Unfortunately, one of the top reasons pets end up in shelters is because their owner passed away and didn't plan for who would care for them. Not to mention, pets can be expensive. Our co-founder Erin's mom has two horses, and they aren't cheap! A will allows you to not only appoint guardians for your pets, but to leave money for their care.
It also allows you to appoint guardians for your minor children, so you have peace of mind that they would be taken care of if you weren't around. This is one of the hardest parts of making a will for many parents. No one likes thinking about a scenario where they're not there for their kids. But part of a will is planning for the unexpected. Appointing a guardian is important to ensure your children's well-being is planned for, even if they never have to act in that role.
Finally, a will ensures you can leave heirlooms and assets to your children in the way you prefer, vs. relying on a government formula that won't necessarily match up with the way you would distribute your assets.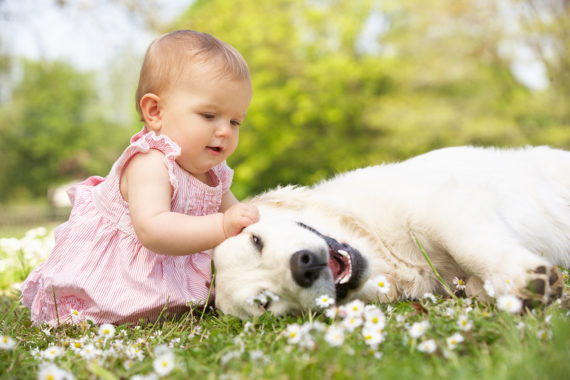 Do I need to hire a lawyer to create my will?
In Canada, what makes a will legal is how it's prepared, signed, and witnessed. It must be created by you in sound mind. It needs to be signed on paper and witnessed by two people who also sign the will. There is no requirement to visit a lawyer. While some may want to seek legal advice from a lawyer, those with simple situations may prefer using an online platform like Willful.
The benefits of an online platform are convenience (making a will in your pyjamas!), accessibility (no appointments in lawyers' offices), and cost (four to five times less than lawyer fees, plus free updates in future). The important thing is that you choose the route that works for your situation.
Why do so many people procrastinate when it comes to creating wills?
As we all know, most of us will wait until a deadline before we rush to finish something (guilty as charged). But what happens when you don't know when that deadline is? I think that's the main reason people put "write my will" in the "one day" column of their to-dos. One day or some day can turn into weeks, months and sometimes even years.

Some reasons we've heard as to why people shy away from writing their wills is feeling overwhelmed by their complexity, not understanding legal jargon and being turned off by the process. There's also the inconvenience–not wanting to schedule appointments or go into lawyers' offices, especially during COVID.
Budget is also important to consider since wills can be thousands of dollars with a lawyer. And, of course, it's uncomfortable to think about our own mortality. So, if given the choice to watch the new season of The Bachelorette or finish your will, most people will put it off for another day.
But we've really seen that COVID has highlighted that the unexpected can happen anytime, and it's made Canadians prioritize emergency planning in a much bigger way.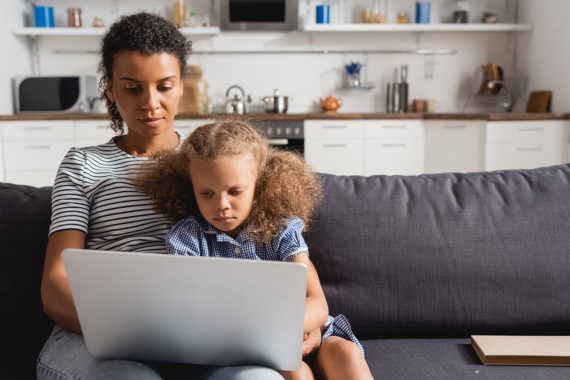 I thought wills were "one and done," but they need to be updated?
Yes, absolutely! Most people treat their will as a one-time thing. They complete it and stick it in a filing cabinet, never to look at it again. Over the years though, we go through life changes that should be updated in a will. We get married (which invalidates a will in many provinces including Ontario). Some of us get divorced (don't you want to take your ex out of your will?!). We have children whom we need to add as beneficiaries. Perhaps we move provinces (each province has different wills and estates laws). And unfortunately, we experience the death of loved ones, who should be removed from our wills.
Our best practice is to review your will every year at the same time you do your taxes. While we know no one jumps for joy to do either of those things, keeping your will up-to-date will ensure your family and your executor have a clear, current blueprint of your wishes.
Anything else people should know?
While creating your will is important, a Power of Attorney (sometimes known as a living will) is an equally as important document. Wills outline what happens when you pass away, whereas a POA assigns someone to make decisions for you if you're still alive but incapacitated due to illness or injury (I know, a fun topic to think about). These documents can be crucial for family members at times of distress, and they also communicate your wishes about medical care. Having a will and a POA means your family has a clear plan to follow in the event of an emergency.
These answers are really a wakeup call for me. I didn't know my husband and I could create our wills in the comfort of our own home for as little as $99 through Willful. No trip the lawyers or expensive legal fees. We're excited to get started and give ourselves peace of mind in case life throws us curveballs. Now I have to do some hard thinking – who should get my Elvis bust?
Enter to win a "Be Prepared Bundle" worth $2,500 from Willful in Canada's Luckiest Baby.