Sending your kids to school for the first time can be nerve-racking at best.  The good news is, you can keep your child safer by asking yourself these five questions.
How is my child getting to school?
Whether you are planning on walking with your child or loading them on a bus, there are important rules for your child to learn before their first day. The first day of school may be full of excitement or nerves, so it is a good idea to do a practice run to practice the rules of the road with your child.
According to a new report by the National Safety Council weekday fatal crashes involving teen drivers peak in the hours before and after school.
Teach your children to make eye contact with drivers to ensure they see them before crossing the road. Let them know they need to hold your hand and never run ahead or onto the street.
Teach your child the signs and sounds that a car is getting ready to move. Cars backing up may not be able to see little bodies so you can make a game of spotting reverse lights and listening for car engines.
If your child is taking the bus, talk through the rules for entering, exiting and riding safely on a school bus. Loading and unloading is the most dangerous time for students who ride a school bus.
Arrive at the bus stop early and stand well away from the curb

Only enter or exit the bus when instructed by the driver

Never walk behind the bus

Only accept rides from your designated bus

Many bus drivers insist that younger riders sit up front, stay seated and do not eat while on the bus.
The combination of small children and a busy morning can make the kiss and ride a dangerous spot.
One of the best things you can do for your child is to avoid the kiss and ride altogether and park a few streets away and walk.
Some schools have even closed their kiss and ride lanes due to safety issues.  If you must use the kiss and ride, make sure to only stop in the designated areas, leave extra time so you are not rushing, and make sure your child knows that they need to hold your hand at all times.
Does your child know what to do if they get lost?
As much as your child's school will have many safety measures in place, accidents can happen and your child could become lost. Whether they lose their way in the hall or miss their bus after school, it is important to walk your child through what they can do to stay safe if they are lost.
According to the American Red Cross, it is important for children to know their phone number and address. Try using rhyming and song to help them remember this important info.
Teach your children not to talk to strangers or accept rides from people they do not know.
One best practice is to instruct your child to find a mom with kids to ask for help if they are lost. They are more likely to find a parent than a policeman and get to safety faster.
Is the play area safe?
Take a look around your child's play area and make sure that the area is safe. If there are ride on bikes, are helmets available? If there is a playground structure, check for any splits, rust, tripping hazards or sharp edges. Playgrounds should be surrounded by sand, wood chips or rubber to help reduce the impact from falls.
The good news is that only about 2500 children under the age of 14 are hospitalized each year from playground injuries in Canada.
If anything seems unsafe, notify the school immediately.
Is my child's backpack safe?
When it comes to choosing a backpack for your child make safety your first priority.   
According to the Canadian Physiotherapy Association, children are particularly vulnerable to injury. Their still growing bodies holding too heavy backpacks can cause harmful strain and long-term injury.
The National Safety Council, advises a backpack should weigh no more than five to ten percent of your child's body weight. If your child is entering kindergarten at 40 lbs, you want to keep the total weight (including your child's lunch and water bottle) to four pounds or less. It is often easier said than done. The backpack should never be wider or longer than your child's torso and should never lay lower than four inches from your child's waist.
Is my child getting enough sleep?
The start of the school year often corresponds with the start of after-school activities. Extracurricular activities are a great way to enrich your child's life.  If your child is not getting enough sleep as a result, the cons could outweigh the benefits.
Sleep deprivation can lead to serious issues including inability to concentrate in class, lower test scores and stunted growth.

It can be hard to spot sleep deprivation in our children because instead of winding down like adults, they often 'wind-up'.
Earlier bedtimes (between 7pm and 8pm) for babies through school-age children with consistent wind-down routines that don't include screen time are recommended.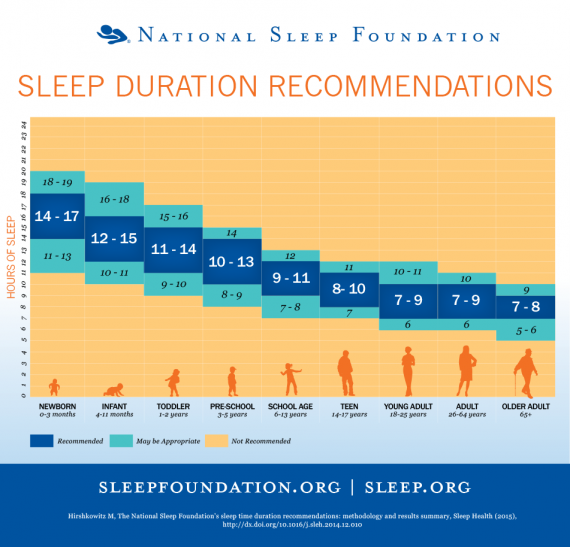 It is easy to let the bedtimes slide during the summer. Here's what our resident sleep expert Jamie Contarini suggest to get your kids back to bed at a reasonable time.
Get them on schedule now: Wake them up at the time you would wake them for school. Have breakfast and go for a walk. Get into the routine of getting up and out the door. If you want to keep a later bedtime on the weekend for the next week or two – go for it. A darker bedroom may make bedtime easier. You can buy some inexpensive temporary blackout blinds at your hardware store.
If your child is still napping, then you have a few options:
1) Stop the naps now and offer quiet time instead. Give your child some quiet toys to play with in their room and leave the curtains open. You can offer one to two hours.
2) Keep the nap until school starts and offer it on the weekends until they drop it on their own. Some kids (and parents) aren't ready to drop the nap, and that's okay.
3) Offer the nap a few times per week and quiet time on the other days.
4) Offer an earlier bedtime to make up for the lost sleep from dropping the nap.
You might be surprised at how early your child needs to go to bed during the first few weeks or months of school. They might be ready for bed by 6pm. Even if your child has been attending full-time daycare, kindergarten is a big change. Keep your child awake after school (they may try to nap as soon as they get home)  and embrace the early bedtime.
One of the best ways to cure before school nerves is to feel fully prepared for the change ahead. Talk, read books, and prepare for the next step with your child so you can both calm your first-day jitters and enjoy the next step on parenthood! Share your best back-to-school tips in the comments!