We are at it again! Just weeks after awarding Canada's Luckiest Baby 8, we are gearing up for another round of giving away this life-changing prize. Here is all the info you really want to know — how to increase your chances of winning!
First things first, let's check out the prizes!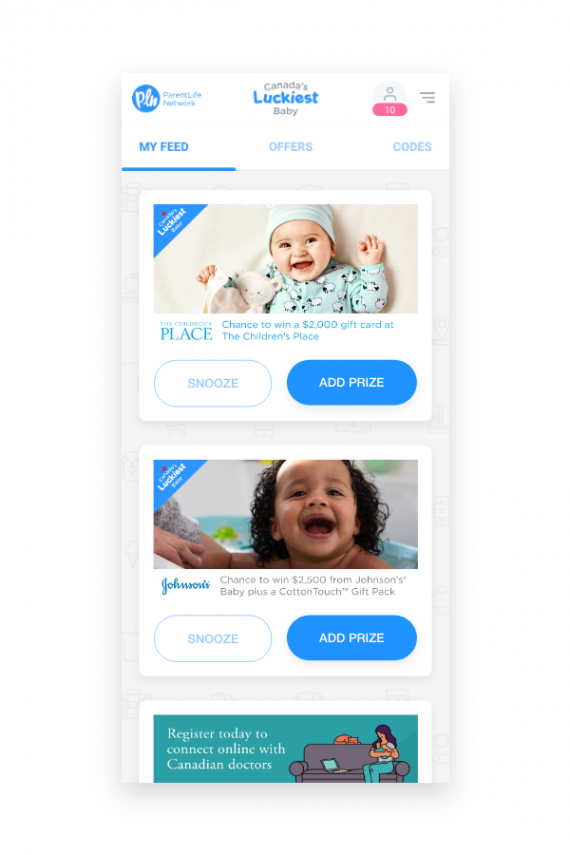 Canada's Luckiest Baby is back! We have everything for baby and peace of mind for parents. Once again we have an impressive line-up from our amazing sponsors, starting with the life-changing $20,000 CST RESP. Imagine the boost $20,000 would give to your child's education fund! Every parent wants to have the means of allowing their children to pursue their dreams and winning this contest would certainly help.
Speaking of dreams, imagine how well you would sleep knowing that you have won cord blood banking and storage for 18 years from Insception Lifebank? Not that little ones let us get much sleep, but a parent can hope, right?
Parents won't have to worry about the essentials with a year's worth of formula and diapers from Enfamil and a $500 prize pack from MAM. Playtex Baby will be providing a baby essentials bundle and Phillips Avent is giving our winner an Eat Well, Sleep Well bundle.
Canada's Luckiest Baby will be travelling in style with a $1000 comfort and safety bundle from Diono.
We also have $2500 in toys and gear from Fisher-Price so that Canada's Luckiest Baby will definitely also be one of the happiest! There is also $500 in prizes from Indigo to add some sweet touches to any space.
The parents of Canada's Luckiest Baby will also get a little something in the prize pack. Sonnet Insurance will be providing $1000 to spend on your home. So parents will be able to get that new laptop or upgrade the couch. After all, you are the one who entered your little one, you should get something right?
I'm ready to sign up!
Canada's Luckiest Baby isn't just a contest you sign up for and then cross your fingers. We are an interactive experience.
Well, maybe that is a little much.
We are a game that you keep playing to increase your chances. As our contest goes on, we add more and more prizes, but you need to add the prizes in order to be able to win them.
Let's get it started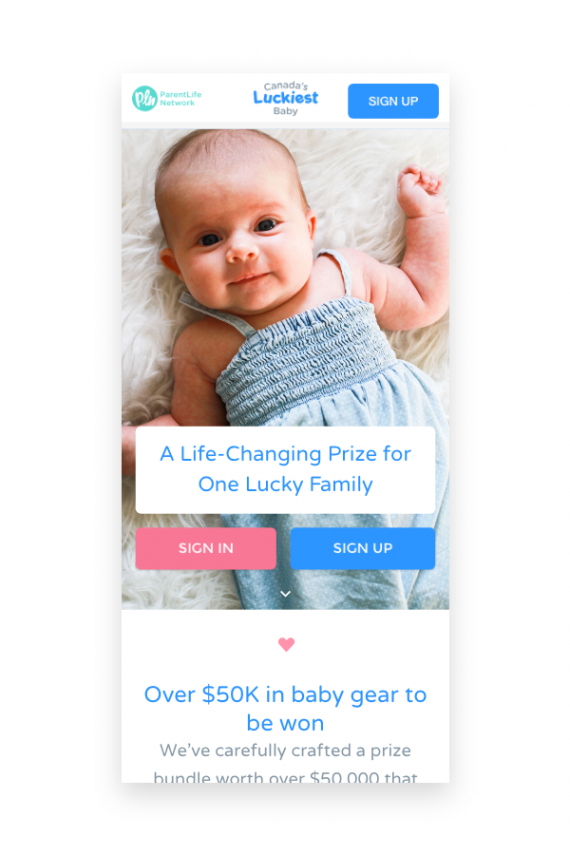 The first step is to either sign up for a new account or sign in to your existing one. Don't worry sleep-deprived parents, we have a password reset button to help with baby brain!
We are going to ask you some questions to make sure we can send you the right offers for your family. After all, we need to know if you want to see offers to get free diapers from Amazon for making a baby registry, or if you would rather save $10 when you spend $25 by setting up a child profile.
Now it is time to add your prizes. They will show up one by one and you simply opt-in to be entered to win them. Sounds pretty easy right? It is, just keep in mind our contest will continue to grow and we will keep adding prizes. You need to add the prizes to your bundle in order to be able to win them. Don't worry, we will be posting on our social media channels and blog to let you know all the when we add something new to the prize bundle.
Let's get social
Make sure to keep your eyes on our Facebook, Instagram, Blog, and Pinterest feeds to know when we add new prizes and for bonus entry codes. We love to hide them at the bottom of our blogs, in our emails and Instagram feed. You will also get extra entries just for following us. It's a win-win!
Extra Entries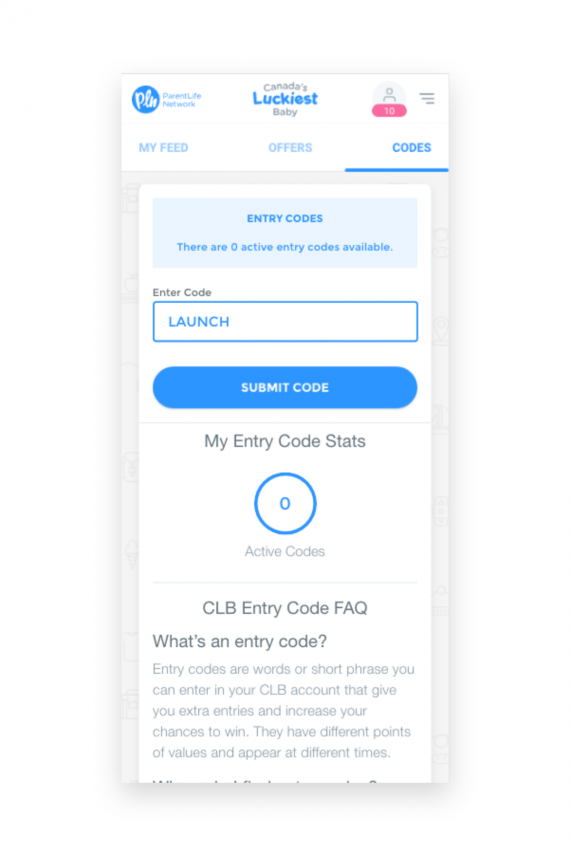 Once you find an extra code, head over to the entries page to add them. You can also make sure that you never miss a code by making sure you join our PLN Facebook group, where we have lots of lovely PLNers who love to share this juicy info.
So what are you waiting for? The next round is open and it is time to start playing! You can check out our FAQ page for any general questions you may have or contact us. Good Luck and check out our recent winner's big reveal for some inspiration to start playing!