Having not only a Mommy brain, but also a pregnant one, I can't remember much. With products and brands, someone could tell me how great something is a thousand times and I'll still forget what it's called. "What's that awesome company that makes labels again? Duh, Mabel's Labels!" As a parent with limited mind space, I applaud their name choice.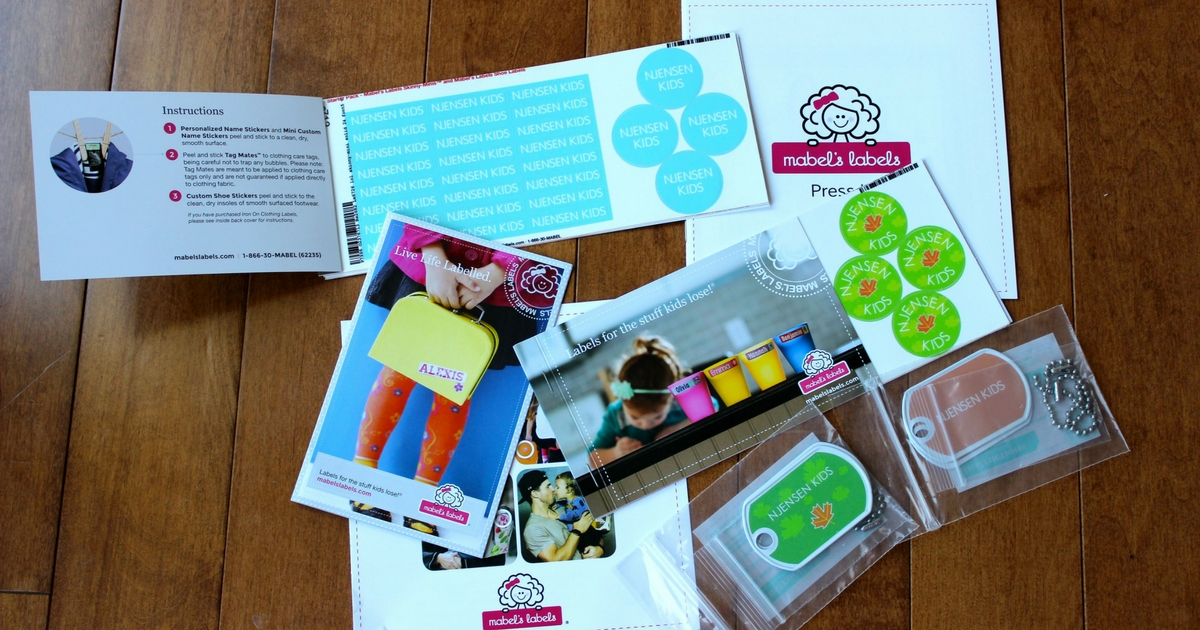 Though my children aren't quite in school yet, I'm already seeing the need for labeling their stuff. Coats. Shoes. Sippy cups. Anything I bring with me to a communal kid location is susceptible to be lost or accidentally taken.
We live in a smaller community with limited access to a variety of shops, so a lot of kids have the same coats, shoes etc. and are often mistook. I've found myself several times at the boot room in church shoving my daughter's coat into mine in hopes it isn't mistaken for the identical one 5 hooks down. Even as an adult if I know I'm going to a public place where shoes have to be taken off at the door, I usually wear the easily identified ones with paint stains. (Clearly a label is a better a solution!) The other great thing about having labels on our kids' stuff is that if we forget something somewhere, once the finder sees that Mabel's Label, they'll instantly know what family to return it to (smaller community perk).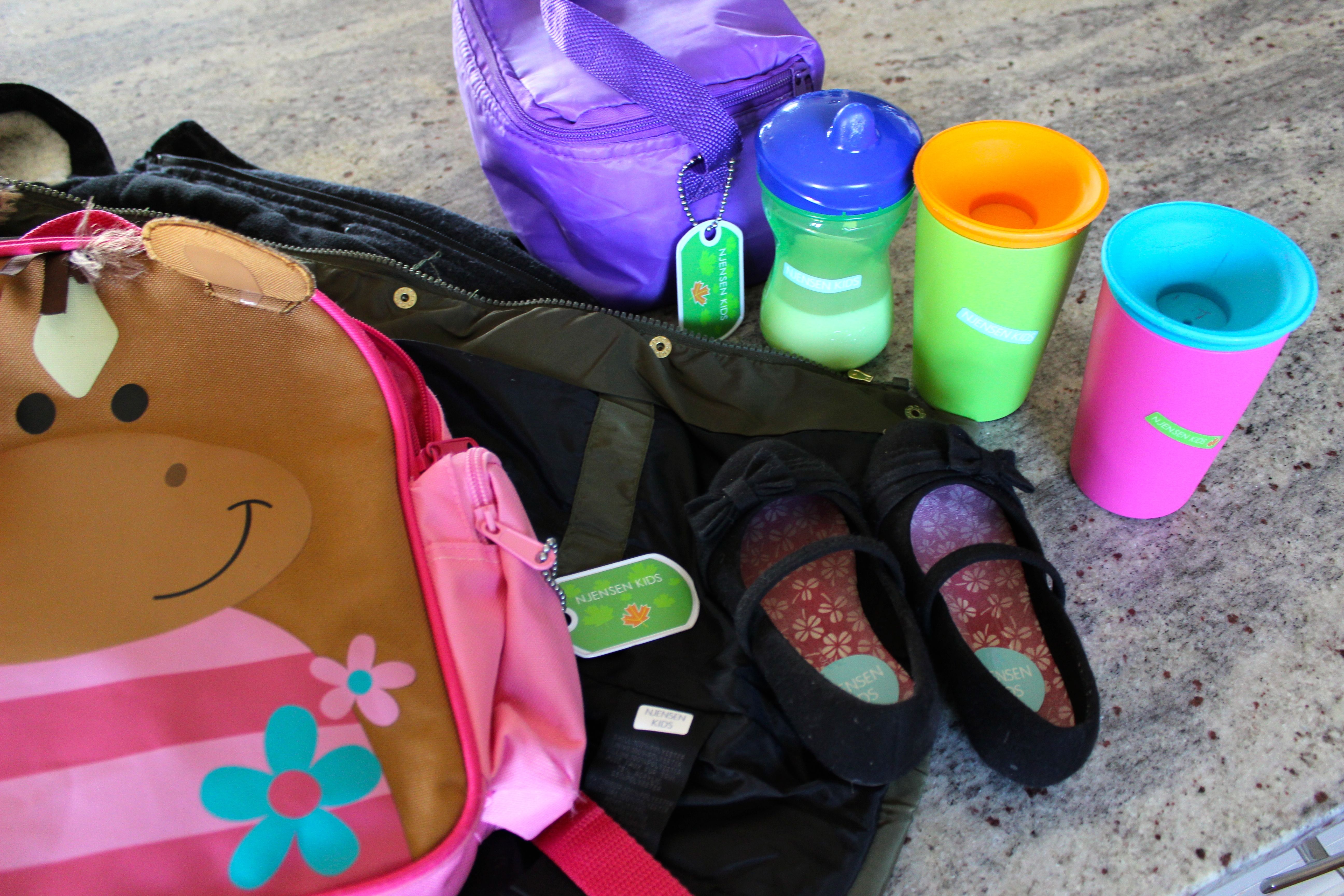 Living in the country, our stuff gets a lot of wear and tear. I mean, a lot. I can tell you right now that if I can't throw something in the washing machine, dishwasher, or microwave I'm not buying it, because it's just not worth the hassle. We've been washing and re-washing sippy cups and tupperware in the dishwasher and hot washing mega muddy clothes, and they've held up to it all. They are super durable—completely waterproof and even microwave safe too! Mabel's Labels gets a huge checkmark from me there.
It's true; some of my kids' things do have a nifty little space on them where you can marker in their name. But not all their things have that space. And let's be honest, who can a) write that small b) write that legibly with a sharpie or c) take the time to do that? As someone with messy handwriting and a huge appreciation for ease, Mabel's Labels is the way to go. (Seriously, with my handwriting I should have been a doctor.)
And yes, she insisted she wear the cowboy hat for this photo. And yes, it is also labeled.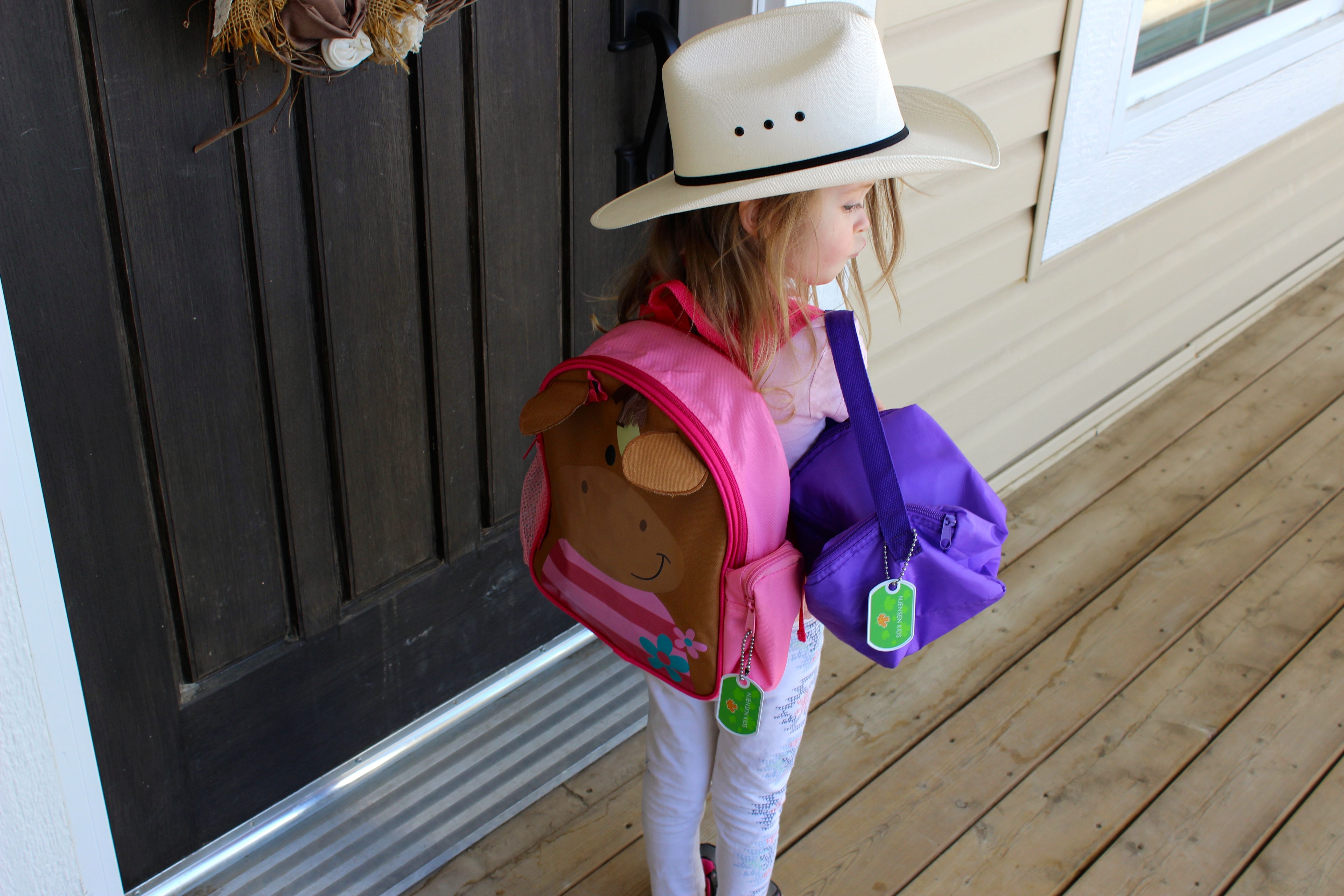 It was so easy to slap their label onto stuff. Plus they have a variety of colour themes and cute illustrations to choose from! Mabel's Labels definitely fills a need that so many of us parents have. And with their 100% satisfaction guarantee, how can you go wrong?
Now to make sure I put them up high so my almost-two-year-old doesn't get into them and sticker the house…
Congratulations to our 5 winners of the Mabel's Labels Big Kaboodle Giveaway!
Sophie M. of Mazerolle Settlement, NB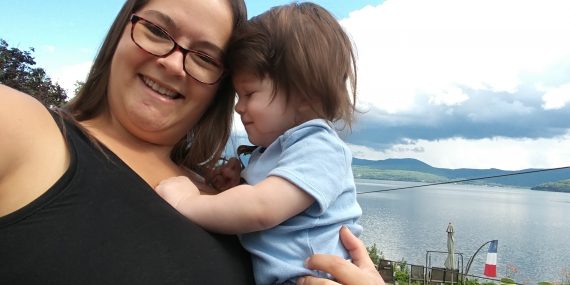 Heidi R. of Lethbridge, AB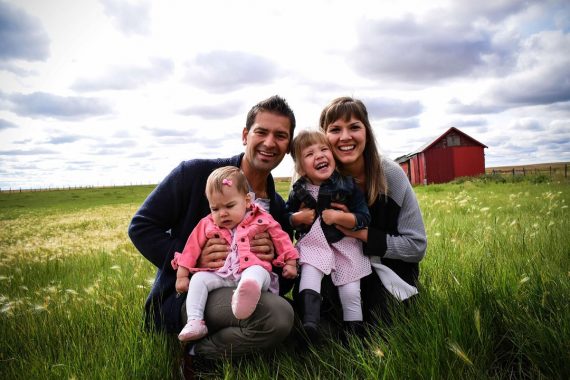 Stevie K. of Dauphin, MB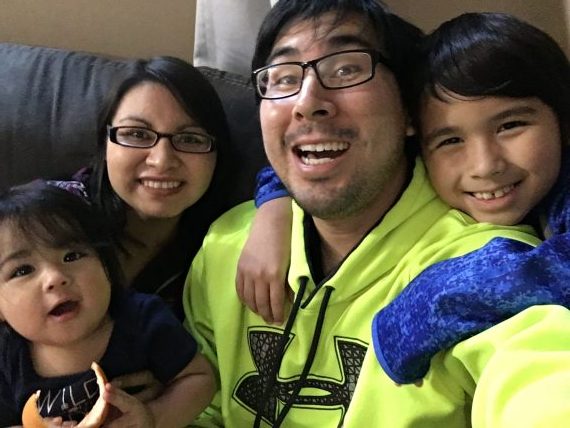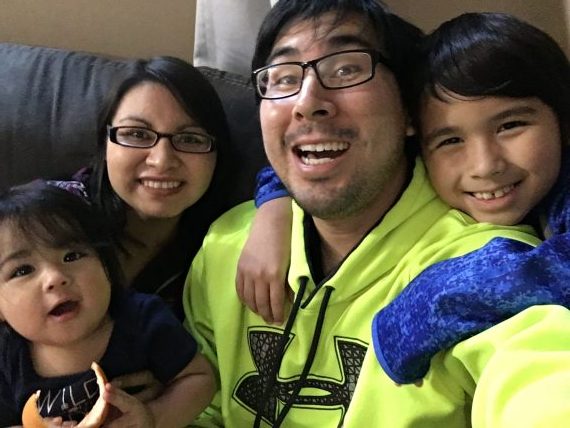 Tasha A. of Burlington, ON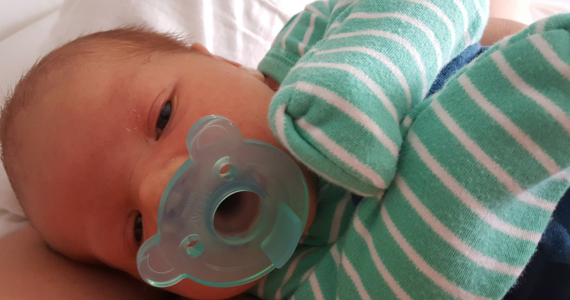 Veronique S. of Lorraine, QC