As a mom, there's nothing sweeter than hearing "thank you," getting hugs or a cute little drawing from my kids. Yet, every once in a while being surprised by having them go that extra mile to lend a hand really does mean a lot—and I know I'm not alone. So this Mother's Day, what about giving her something that truly shows how much you appreciate all that she does? We've got ideas that will keep mom smiling from ear to ear.
A mother's job is never done. We've all heard this before and the fact is, it's true. From the moment we wake up to the moment our brain shuts off enough to let us sleep, we are always working in one way or another for our family.
A mother's job is never done.
For me, I always feel like my to-do list is endless. Cooking, cleaning, laundry, grocery shopping, meal planning, meal prep, meetings, appointments, deadlines, school functions, fundraisers, homework, birthday parties, swimming lessons and summer camp registration. That's my list for this week. I'm exhausted just reading it, aren't you? I can bet other moms lists are close to the same, and let me tell you, she needs a break. All moms do. Sometimes I wish I had a helper to get everything done, like that meme I saw once that said: "where's the magical fairy that delivers me coffee and cleans my house?"
I'll let you in on a little secret for Mother's Day. While many are tempted to buy flowers or a sparkly piece of jewelry, here's what moms really want—they want something that will make their life easier. Whether it's for just a day or on a regular basis, get something that will help ease the load and perhaps give her one less thing to worry about.
Shopping in the Modern Age (Aka Online!)
Save her the trouble of always needing to run out to the store to stock up on diapers and wipes by signing her up for Amazon's Subscribe & Save program. Automatically getting my Pampers Swaddlers diapers delivered right to my door sounds like heaven to me! I can't tell you how valuable this would've been when my little ones were babies, especially that one time when my husband had to do a late night outing to the closest 24-hour store after I discovered we were out of diapers. (You know, because I was too exhausted to notice during the last diaper change.) This not only would be the gift that keeps on giving, it would give her peace of mind that she won't run out of those much-needed diapers, wipes and other essentials her baby needs, plus saving her many trips to the store. Time much better spent relaxing with her family.
Mama Needs a Little TLC
Speaking of relaxing, why not give her the chance to take a break from that never-ending to-do list? Treat her to a day at the spa, make arrangements for her to have dinner at a favourite restaurant with her girlfriends or sign her up for that yoga class she's been wanting to take. Another option could be to arrange to get the kids out of the house so she can have the place to herself for a few hours. During the times my husband has done this for me (thanks honey!) I always enjoy the chance to sit back to watch a favourite movie or have some quiet time for writing. Hey, I've even been known to take a nap! It's all about giving mom a chance to take care of herself for a change, and I can honestly say that a little self-care goes a long way.
Someone Else is Prepping Dinner Tonight? Yes, Please!
I don't know about other moms, but meal planning and preparation in my household can be such a chore. My son is a very picky eater and has some sensory issues when it comes to food, so that in itself makes meal planning a challenge. Then there's all the time it takes to chop or measure ingredients and get things cooking. The effort on a daily basis can get to be too much and often we scramble together a quick meal that isn't always the healthiest choice. Having someone else to do the prep work is definitely this mom's dream come true, and I'm sure I'm not the only one. That's why I think these meal plan services that you can subscribe to is a genius idea! All the ingredients I need and the recipe to make my family a nice home-cooked meal delivered straight to my front door?
Let's just say that if one of those boxes appeared on my doorstep, I'd be jumping for joy!
No, That's Not a Toy Chest. That's My Living Room
When you become a mother you have to accept the fact that you will be constantly cleaning up messes. There will always be at least one room, although most likely your entire house, that is in dire need of cleaning up. When there are little ones running amok there just isn't enough hours in the day to keep that place spic and span. It's like some freaky law of children: as soon as you get one space all nice and tidy they either have it completely messed up again in a matter of minutes or you discover that room you got all organized yesterday looks like a hurricane of toys blew through it. Either way, you feel like you're constantly cleaning or like your home is always a mess. So, if you really want to see her face light up this Mother's Day, hire a cleaning service for her. Whether it's just a one-off, weekly, bi-weekly or monthly, I guarantee she'll enjoy sitting back and admiring the sparkling floors she's quite possibly not seen in weeks.
No matter what you choose, the fact that you've done something to help make her life a bit easier will make any mom happy. It will show her that you recognize how hard she works for her family and that you appreciate all that she does. That in itself speaks louder than any box of chocolates could.
Pamper Yo' Mama Giveaway!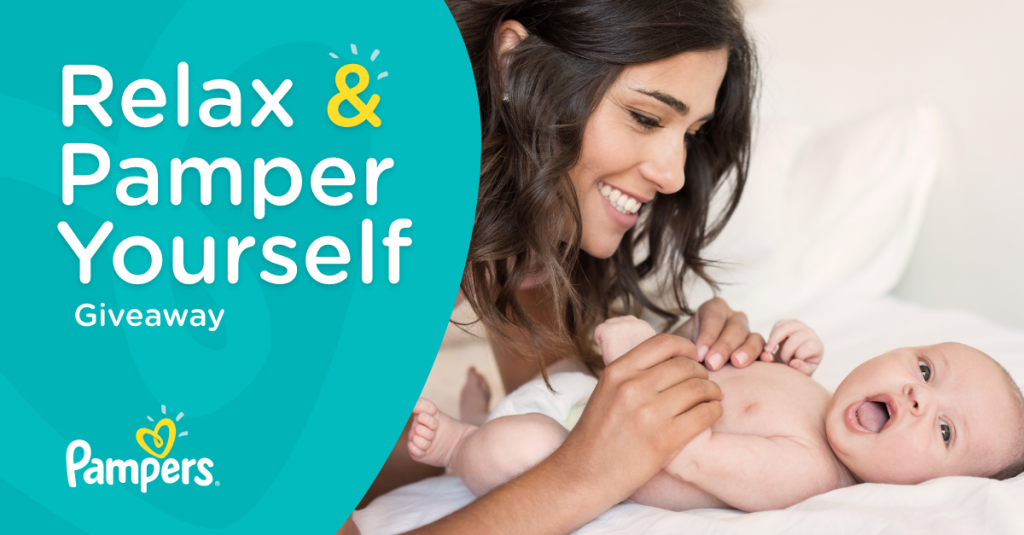 In celebration of Mother's Day, we're partnered with Pampers to host a giveaway where one lucky reader can win a $250 Amazon gift card! The perfect way for any mom to treat herself. Just click the button below, sign in or sign up and enter for your chance to win!