Instead of feeling pressure to declare romantic love one day a year, why not show love for your fam jam all year long? Check out PLN's best tips for expressing your long lasting adoration.
Love it or hate it, Valentine's Day is right around the corner and having the 'L word' on the mind is a great reminder to show some TLC to the people you love. Instead of focusing on whether or not you have romance in your life, why not take the PLN challenge to celebrate love with those who matter most?
Family love
Hang up a reminder of all your child's positive attributes. Start the month off right by posting a great big reminder of all the things you love about your child right on their door. You can add a new character trait each day. I got this simple kit at Dollarama, but you can easily make your own to be reused each year. I'm willing to bet that your kid will want to keep it up well beyond February 28th!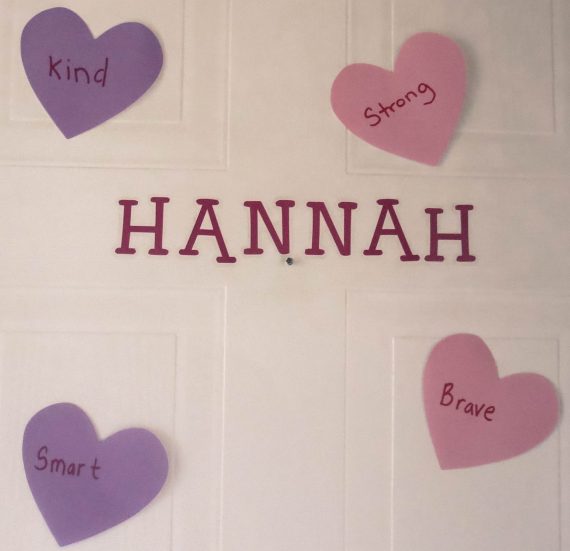 Give your kids a sweet treat with some homemade cake pops! Only a few steps more than cupcakes, cake pops are such a sweet way to add a little fun into your day. Make them ahead and store them in the freezer. Just let them thaw the night before Valentine's Day for a super fun treat you whole family will enjoy.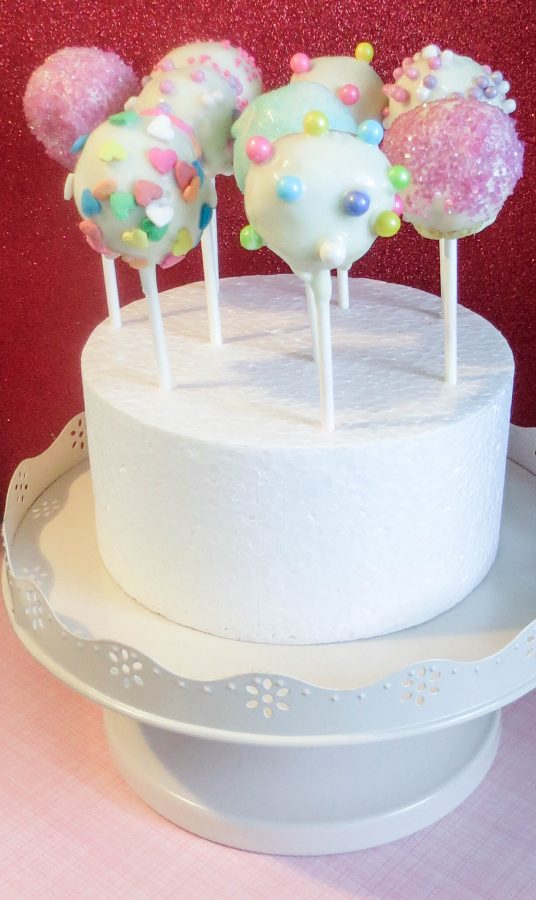 All you need to do:
• Prepare cake mix according to box directions
• Crumble cake
• Add frosting to the crumble until you can easily form into balls
• Put balls on sticks and place into the freezer for about 15 minutes
• Melt chocolate wafers using a double boiler with a bit of coconut oil
• Remove cake pops from freezer and dip into melted chocolate
• Add sprinkles and enjoy!
Start a 'Fun Friday' tradition by incorporating some family favourite meals.
• Let each child pick a Friday on the calendar where they get to choose the meal.
• Teach each kid how to prepare their favourite foods and help them serve it on their special night!
Turn the end of the weekend into 'Sunday Funday' by turning off the TV and playing some card or board games. My family likes to play BINGO and we even have a prize basket. BINGO is a good way to help with letter and number recognition and parents can partner with younger kids to help fill their board. Take your plans to the next level by inviting family and friends to join in the fun.
Rock their lunchbox with conversation heart sandwiches. This is perfect for a special Valentine's Day lunch or even a fun breakfast for dinner.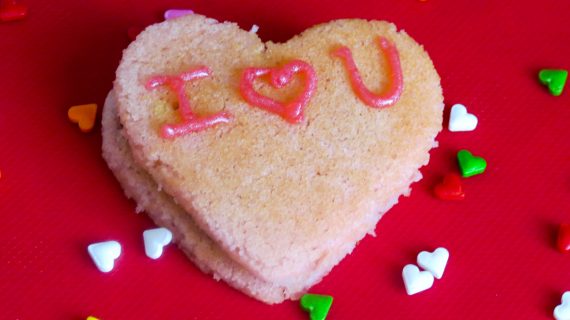 • Prepare pancakes using your favourite go-to recipe or mix. We love this one!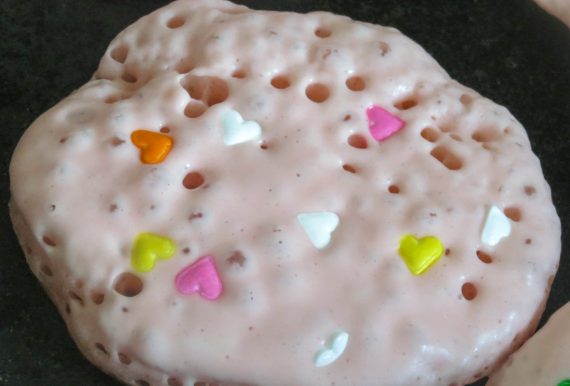 • Using a heart shaped cookie cutter, cut out heart shaped pancakes
• Add your child's favourite filling: cream cheese, berries, jam
• Use a icing writer to add a special message for your child.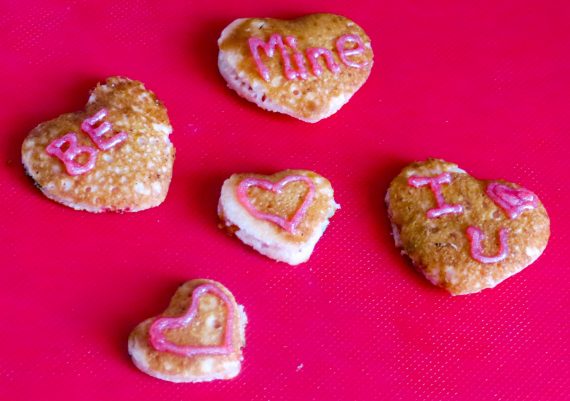 Create a print to capture their tiny toes. This is a simple way to remember their first (or second or third) Valentine's Day. For this print I painted the background of the canvas an antique white and then dipped the hand and toes in a deep red to create a rich look!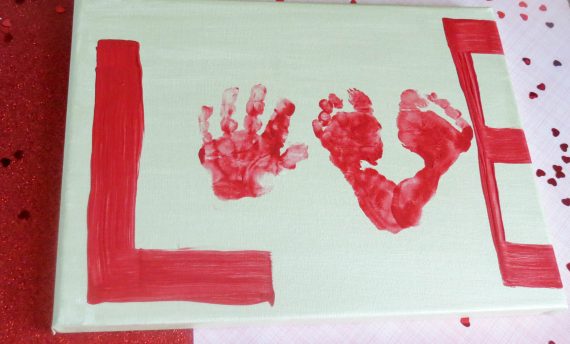 Animal love
Spread some joy to the animal kingdom by making some special treats for them.
• Take a family walk and gather as many pine cones as you can find.
• Add a string to the tops for hanging.
• Smother in peanut butter and roll in bird seed.
• Hang for your animal friends!
Visit a local conservation area and spread some love and bird seed to help animals weather the last months of winter.
Bundle up and take your puppy for a much-needed walk. It's a great way for the whole family to get some fresh air and exercise while literally making your doggie's day.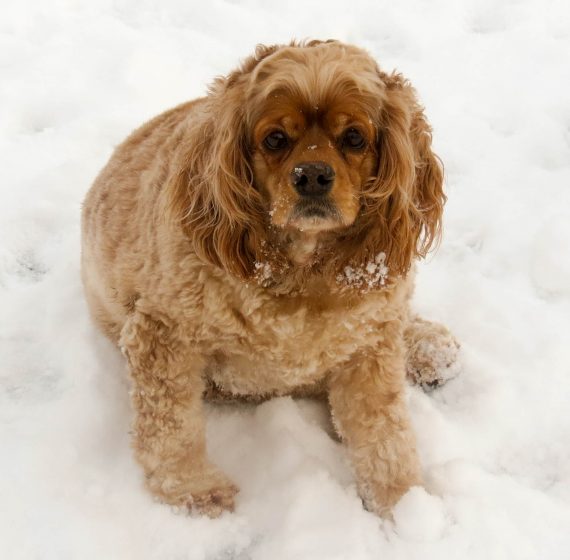 Make your furry friends some easy treats with this DIY.
Community love
Donate unwanted items to those in need. There are lots of opportunities to give back to those in need by clearing out and donating unneeded items from your home. Get the kids involved by clearing out their closets and going through their toys. You can donate to a local shelter, non-profit or look online for local recycling groups.
Donate your time to a local animal shelter or drop off items or money to local food banks.
Help your neighbourhood. Families can combine exercise and feel good vibes by shovelling snow for their neighbours or clearing sidewalks for the community.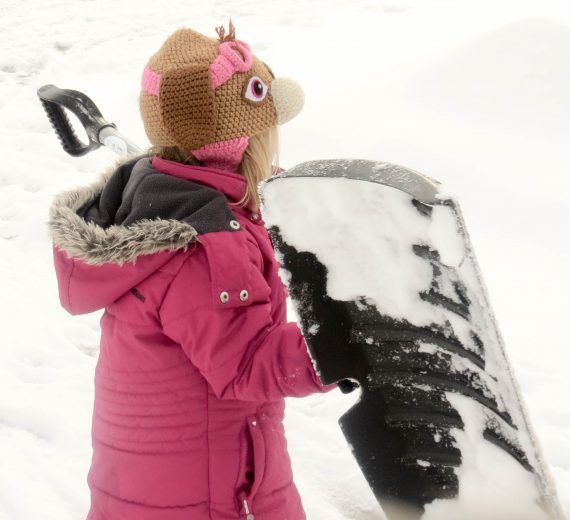 Write a few extra cards for those who may not receive any. While writing out Valentine's Day cards for classmates are a tradition we all know well, why not add in a few cards to distribute to neighbours? Many single people dislike the holiday because they are often overlooked and a simple gesture can easily change their whole day.
Make an appointment to give blood. While finding the time to donate can be tricky the feel feel-good vibes will last way longer than the 15 minute appointment. While you may not want to bring your kids to the appointment (if it can be avoided) just sharing with them the fact that you just potentially saved a life will make you feel like a superhero. Schedule your appointment today.
Self Love
Teach your children about the importance of self love. Learning to properly care for their bodies and minds is an important skill that we overlook even in our own lives. This month is a great opportunity to start a discussion about how to find balance between caring for others and ourselves
Take the time to practice yoga and mindfulness as a family with this cool YouTube channel. Work it into your bedtime routine as a way to wind down and come together as a family.
Encourage literacy and self-reflection with journaling. If your children are too young to write, they can also draw pictures to reflect on their day. It is a wonderful quiet activity for the whole family. Make sure to also take part. This could be a great time to organize your week and reflect.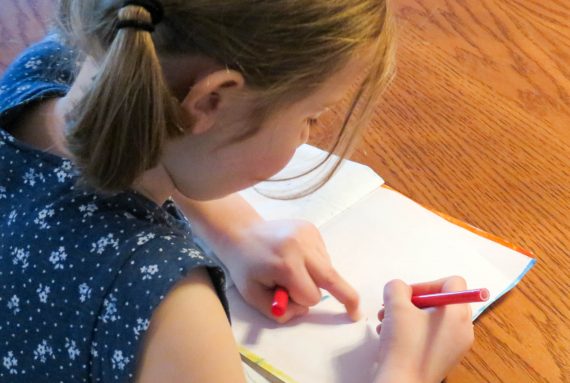 Make some super fun bath bombs with your kids as a fun Valentine's treat. Using a silicone mold makes this task much easier for even the littlest hands to accomplish.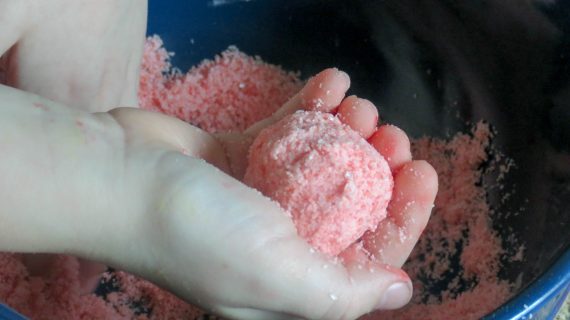 If you're an experienced bath bomber, you can take this to the next level by adding in a small surprise in the middle of the bath bomb for your little one to find. In the cold and flu season I like to make a 'cold bomb' to help fight off cold and flu symptoms.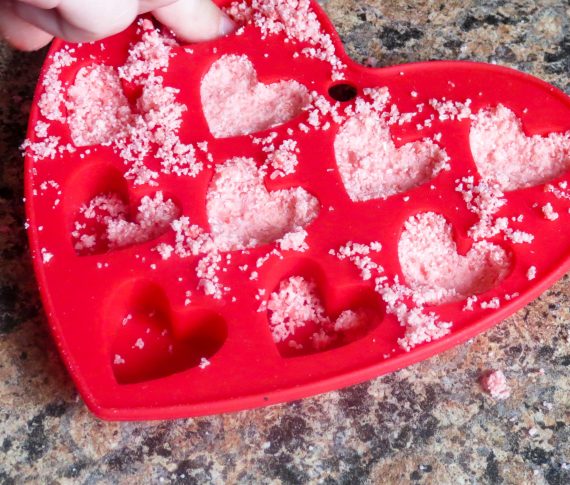 Cold bomb recipe:
1. 1 cup baking soda.
2. 1/2 cup citric acid.
3. 1/2 cup Epsom salts.
4. 1 tsp. water.
5. 1 tsp. lavender essential oil.
6. 1 tsp eucalyptus essential oil (suitable for children 2 years old and older)
7. 3 tsp. coconut oil
8. food coloring (any color you want)
9. Bowl.
Combine dry ingredients into a large bowl. In a separate bowl add all wet ingredients and combine well.
Add wet ingredients to dry slowly about ½ tsp at a time and mix well. You can also put the wet ingredients in a spray bottle and spray to combine easily.
Once your mix is easily molded in your hand without crumbling you are ready to put into your molds to dry. Drying time varies depending on the size of mold. Small molds can take about an hour and larger ones can be left about 24 hours.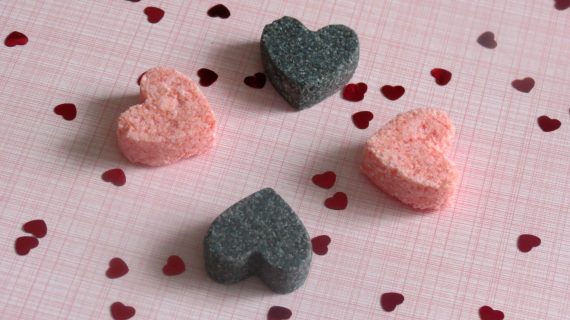 So do you have what it takes to turn Valentine's day into a month of fun? Let us know in the comments which projects you are excited to take on and what you do to make Valentine's day special for your family!