Shannon Smith* has heard the words no parent would ever want to hear.
Her son was diagnosed with cancer.
It's a word most of us can't even bring ourselves to say out loud, let alone imagine a world where our children could be diagnosed with it. The truth is, cancer is the second leading cause of death among Canadian children.
Shannon's family was one of the lucky ones. Her son has now been in remission for 18 years after fighting a type of cancer so rare that he was given less than a 15 percent chance of survival.  
Continuing to fight
Yet her mission is far from over. Now she fights for funding as an Event Manager for the Tour for Kids, where Canadians come together to ride for a weekend to raise money to send kids with cancer to camp. 
Tour For Kids Ontario 2015 Edition from Coast to Coast Against Cancer Fo on Vimeo.
This isn't your ordinary fundraiser. In Ontario, the riders will ride from August 17th-19th to benefit three camps for children with cancer and their families. 100 percent of the receipted donations go directly to the cause.
Changing lives
These camps do not receive government funding and rely on donations in order to provide this necessary programming.
"Camp has changed kids lives," says Sharon. "Kids are able to do activities that they are not able to do in everyday life. You've got kids at camp who have lost limbs or are in wheelchairs and they can't swim or kayak or do high ropes. The camp allows them to go to a place where they can do all that."
Not only are kids able to participate in camp activities, they are also able to spend a week where they are not 'the kid with cancer'.
"It's a really cool atmosphere. There is absolutely no sympathy for each other," she says. "They really encourage each other because they know they can do anything they set their minds to."
Raising funds with Tour for Kids
Camp Trillium, the largest cancer camp in North America, relies heavily on Tour for Kids fundraising. Parent Life Network CEO, T.J. Donnelly, has participated in the fundraiser for several years with his Les Domestiques Bike Club, which raises millions of dollars for charity.
This year T.J. has set his goal at $125k.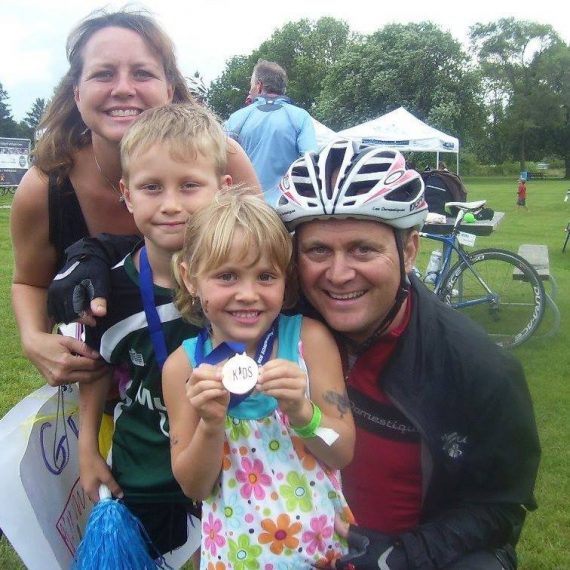 "I had the privilege of visiting Camp Trillium and I was in awe of the strength that these kids have shown," he says. "As a parent of healthy kids, I am reminded how blessed I am in my life. This tour is a great opportunity to raise both funds and awareness."  
A family break
It's not only the kids who benefit. Family camps give parents the chance to catch their breath. Emily Hammond has attended camp at least once a year since her son, Griffin, was diagnosed with Cancer in 2011. She said the camp allowed for some much-needed rest.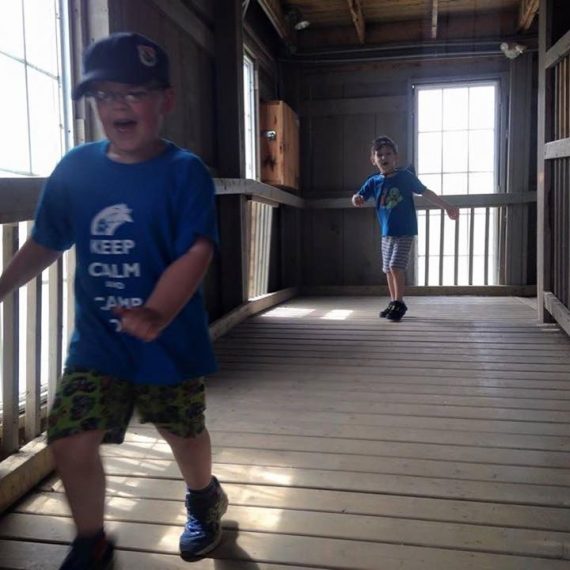 "When you are a cancer parent you have to put up a front that you are strong and you know what is going on, but when you can let your guard down and just be honest and cry on a shoulder if you need to."
Most of the staff at Camp Trillium are camp survivors or the siblings of a survivor.
"You can trust the staff with your kid because they know what they are doing," she says. "It's really neat that you can leave your kid in their care. You are far away enough that you can nap but close enough so that you don't have to worry."
This magical place is a great refuge for kids who have to spend their days explaining why they don't have any hair or why they need a feeding tube. It is one week a year that these kids get to be just a regular kid, not the kid with cancer.
"It is just an awesome place where kids can be kids," says Emily.
Get involved
You can help us reach our fundraising goal and send these worthy kids to camp. Click here to help support kids like Griffin to attend the camp this year. Short on funds but happy to help? Check out the volunteer opportunities for the Tour for Kids! Want to learn more about Emily's story? Check out her journey here.
*Name has been changed to protect the privacy of the family.