Whether you're shopping for baby's first Christmas, looking to surprise a bigger kid with a bit of holiday magic, trying to think of the perfect gift for your spouse or just hoping to treat yourself, we've got you covered with these holiday gift ideas for everyone on your list.
If your phone full of selfies with the puppy dog filter too? This Skip Hop Selfie Phone is always at-the-ready to entertain your little one. Funny filter included. 
Perfect for travel (or just for saving your living room rug), these Melissa & Doug colouring books will (water) wow the toddlers in your life and keep them busy for
hours

minutes. But seriously these are a big hit with my three-year-old.

Little hands will love these easy to manipulate puzzle pieces and the rewarding sounds when they get them in the right spot!

When we asked PLN parents what the best gift for toddlers is, so many people said blocks. We love how easy Mega Bloks are for our small (and big) kids to use. so many creative towers for us to ooh and aahh over.

It's a giant Squig! The regular-sized version of these little suckers have been popular at my house. I can imagine that babies will be pretty pumped to play with this one.

Baby Shark do do do do do do… This puppet will sing along as fast (or slow) as you or your little one can move the mouth. Sorrynotsorry.

For the Paw Patrol lovers who have their eye on your smartwatch. This learning watch will please your little Marshall fan.

For the bigger kids out there this walkie talkie set is sure to please. Just be careful, they might get ideas if they've watched Home Alone on Disney+!

This little guy scared me this week at the PLN office (someone smart is hiding their kids' gifts there). But once I got over being startled I realized my kids, and yours would probably love this FurReal Muchin' Rex too.

Do the ladies in your life constantly wear a hair tie around their wrist? Mom's everywhere are prepared for an emergency ponytail. This bracelet will dress up that hair tie.

We're seeing this sherpa pullover trend all over Instagram. It's a cozy fashion trend we can get on board with treat your bestie, or your tween, or even yourself!

Protect your cards with this RFID blocking wallet. Slim enough to fit in your back pocket and perfect for stuffing stockings.

Look at this stuff, isn't it neat? Are you shopping for the girl who has… everything? Why not give her this handy snowflake multitool that seems to DO everything?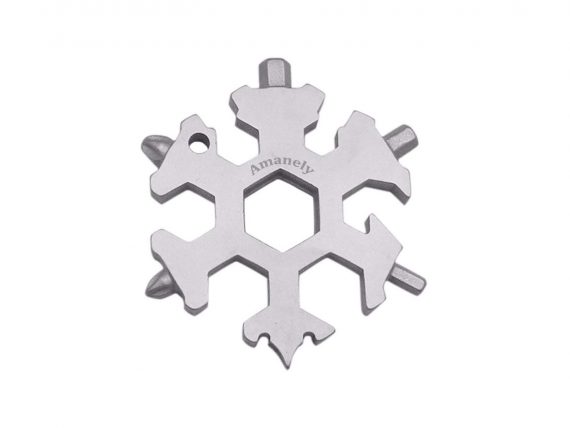 PLN is a participant in the Amazon Services LLC Associates Program, an affiliate advertising program designed to provide a means for us to earn fees by linking to Amazon.ca and affiliated sites.
This website is a participant in the Indigo Affiliate Program which allows it to earn commissions from Indigo if you make a purchase on indigo.ca after linking through this website.