The alarm goes off insistently in the dark, announcing the arrival of yet another Monday. Remember when you thought when you grew up that meant you could do whatever you wanted, whenever you wanted? Turns out that's not really how it goes, is it? There's a lot more paperwork, planning and responsibility.
Welcome to adulthood where we are responsible for other little humans, have bills to pay, and have to do the nine-to-five, five days a week. Plus we get to tackle fun topics no one wants to talk about like life insurance, making a will and setting up an RESP for those littles we love more than life itself. Even if we haven't slept in 6 solid months, it's time to plan for the future, today. Setting both short and long term goals for yourself is a great way to set yourself up for the future you've always dreamed of. It helps you form a path and motivates you to keep on working towards it. Make sure you include the following three topics on your to-do list to plan for the future. 
Life Insurance
Nobody wants to think of death, especially when they have a family and small children to care for, but it needs to happen. Life insurance will take care of your dependents after you are gone by giving them a tax-free payment so they can grieve without worrying about the bills. 
I know, I know, like most people you probably don't even know where to start when it comes to what you need in terms of life insurance. Depending on your age, gender, health, medical history and lifestyle your costs can fluctuate. The two most popular options are Term Life and Permanent Life.  To learn more about different types of life insurance read this post. 
Will
Look around at everything you own and now imagine it sitting in limbo after your death. A will gives your loved one's directions on what you want to be done with your assets. It also provides instructions on whom you want to care for your dependents. Having a plan in place with regards to yours and your family's future will give you some peace of mind. 
RESP
A Registered Education Savings Plan, or RESP for short, helps Canadian caregivers save money for their children's post-secondary education. Once your baby is born and you get their Social Insurance Number you should head on into your local bank branch to open up an RESP account. The sooner you sign up the more grant money you can get from the Canada Education Savings Grant (CESG) as well. 
None of this is exciting, fun or particularly pleasant to think about but it's important and it doesn't have to be a hassle. Sometimes we just have to do what we have to do and planning for the future is one of those things that has to be done. An advisor (and lawyer for the will) will be able to answer any and all of your questions all while making sure that you have that everything is covered. It's like setting your alarm to get up in the morning – it doesn't sound exciting but good things happen when you stop hitting the snooze button.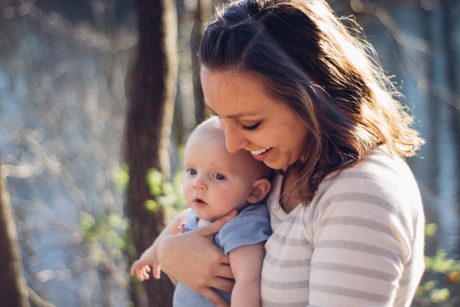 Sun Life Insurance
Find out more about what type of life insurance is right for you, sign up here to have a Sun Life advisor reach out to you