As if there aren't enough choices to make when you have a newborn. Enter overwhelming wall of bottles and nipples. Our friends at Philips Avent are here as your genie in a baby bottle to grant your wish to find the best fit for your feeding needs.
What does your feeding plan look like?
The first step in choosing a bottle is figuring out what your day-to-day feeding looks like. Will you be exclusively bottle feeding your little one? Or will you be combining breast and bottle feeding?
In either case, anti-colic valves, BPA free materials and ergonomic shapes that are easy to hold are bottle must-haves. Now we'll get a little more specific.
Natural baby bottles
Natural baby bottles are for moms who want to easily switch between breast and bottle. The soft, wide teat is designed to mimic the breast, which makes it easier for your baby to latch on. The anti-collapse nipple allows for uninterrupted feeding.
Anti-colic baby bottles
We know the colic struggle is very real. Anti-colic bottles help babies swallow less air as they drink. They are clinically proven to reduce colic, gas, reflux and discomfort. The AirFree vent keeps the teat full of milk instead of air, even when the bottle is horizontal.
What size bottle will I need?
As your baby gets older, their stomachs will grow and they'll be able to drink more each feed. Your bottles will need to grow with them.
Of course every baby develops at a different rate, but here's a general guideline to figure out what size you'll need: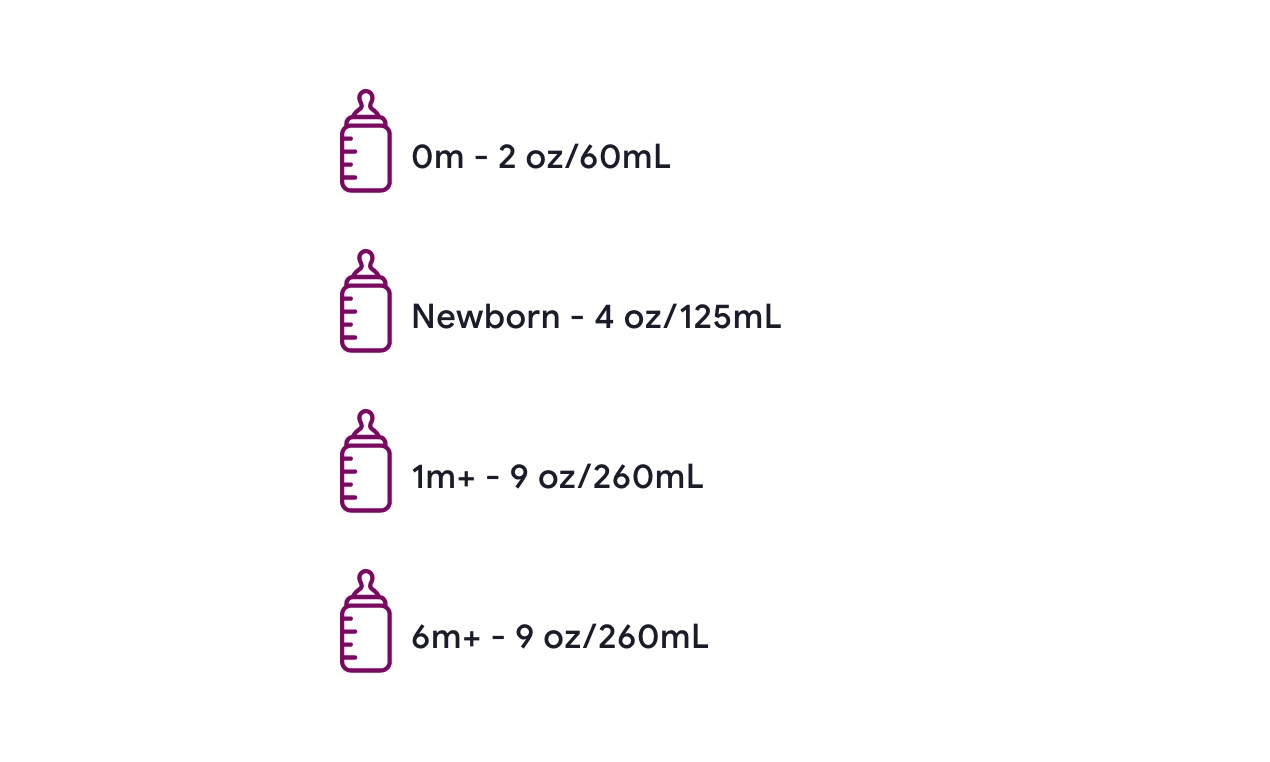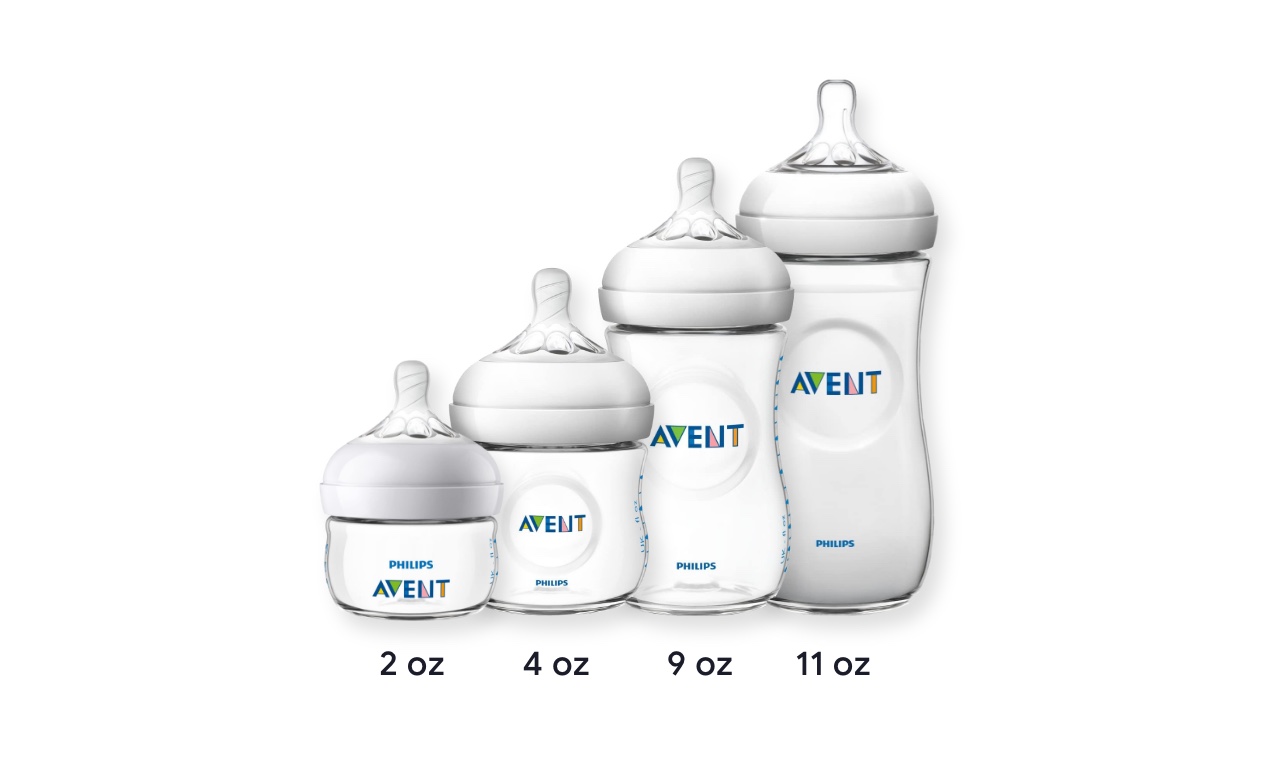 What size nipple will I need?
The nipple size will determine how quickly the milk comes out. A.k.a. flow.
The older the baby, the higher number the nipple and faster flow. Here's quick visual: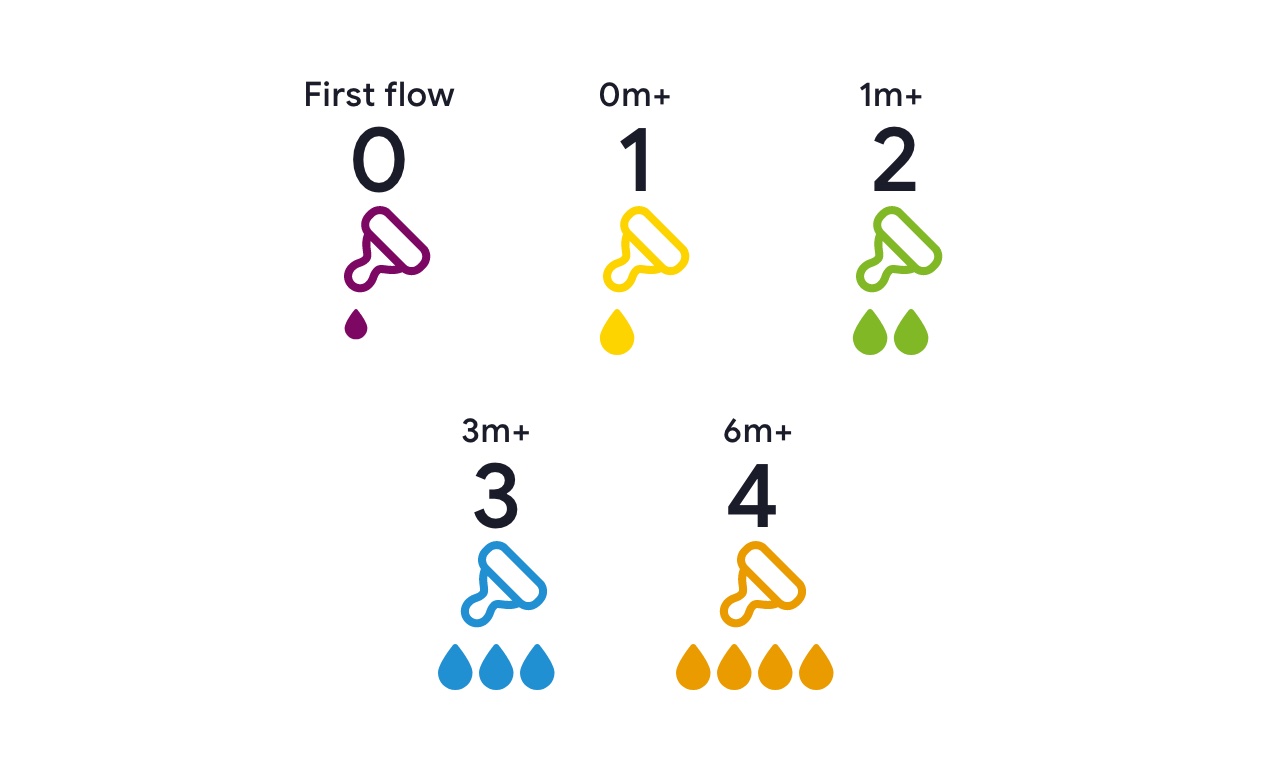 So how many bottles and nipples do I need?
There's no magic number, but most parents prefer to have enough clean bottles for a full day of feeding. This prevents you from having to wash and dry them every time your little one is hungry. More time to snuggle with your little one.