I'm used to booting around the city in my 2008 beige beater known as "Old Faithful." But now that I have a husband, 2-year-old daughter, dog, and plans to grow my family, an upgrade is in order. Thanks to our friends at Jeep Canada, I got to test drive a Jeep Grand Cherokee this weekend and found out just how grand life on the road can be.
You know that feeling when you try on a brand new pair of shoes and you look down at your old, ratty ones and think, "Ugh, how have I been living this way?" That's what it felt like when I picked up the Jeep Grand Cherokee Summit on Friday.
I adjusted the mirrors, waved goodbye to "Old Faithful" and cranked The Jeffersons theme song " Movin on Up" as I drove off the lot. (Not even joking)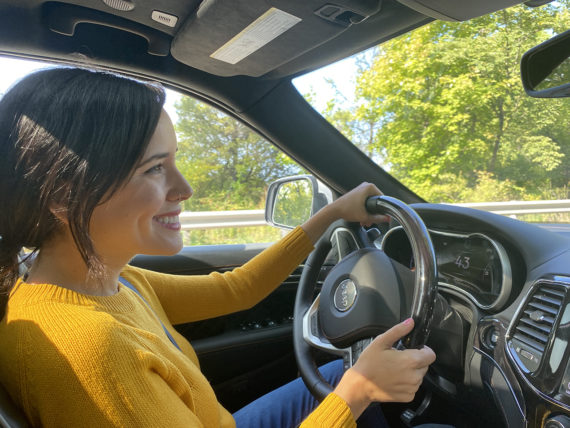 And we're off
Ahhh that new car smell! A luxurious interior! A huge sunroof! A seat that doesn't hurt my back! This is living.
My family and I decided to escape busy downtown Toronto to explore the vineyards and nature trails of Niagara. There was so much room to load up ourselves and our stuff. We packed up a picnic basket and hit the road.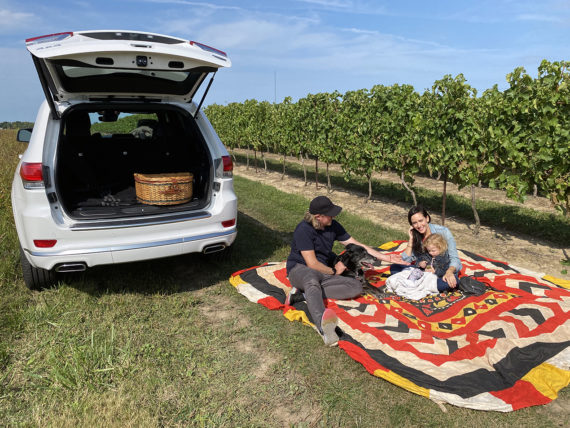 Everything at your fingertips
We used the awesome Uconnect system to help us get there. Need to find the nearest gas station? There's a button for that. What's the weather going to be like? There's a button for that. How the heck do I get to Niagara? There's a button for that. It's all laid out clearly via SiriusXM Traffic and SiriusXM Travel Link on the 8.4-inch touchscreen.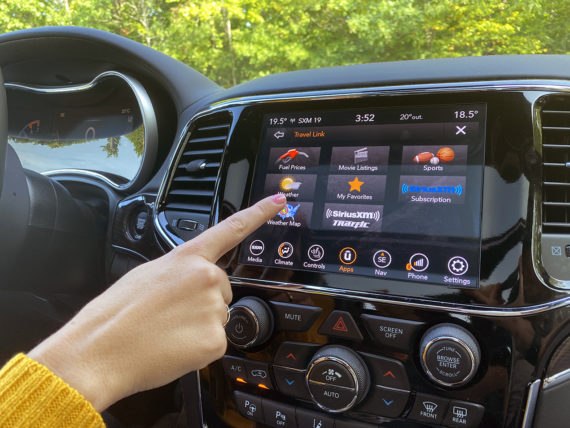 An available Premium Rear DVD Entertainment Centre can help keep the little ones occupied. Life saver on those long drives!
Side note: There's a SiriusXM satellite station on there called "Elvis Radio." Thank you, thank you very much Jeep. This SUV gets me.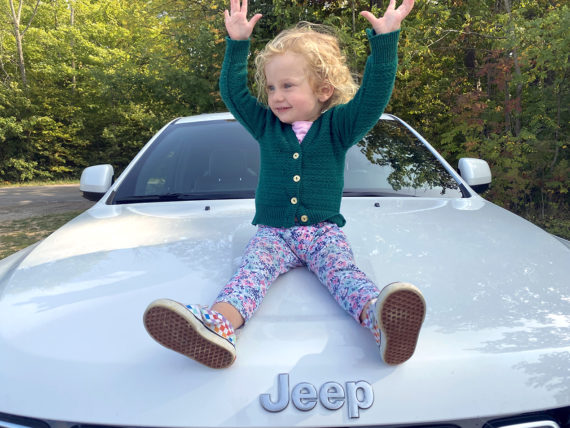 Safety First
Since I've become a mom, safety has shot up to the top of my priorities list. I've never felt more safe in a vehicle before. This Jeep has 4×4 capability to get through the tough Canadian winters and powerful towing capacity.
One of my favourite features is Adaptive Cruise Control. You can easily program how many car lengths you want between you and other drivers and the Jeep Grand Cherokee slows and keeps that distance. Other advanced safety features like Park Assist, Lane Departure Warning and Forward Collison Warning gave me even more peace of mind.
I felt like the Jeep was softly whispering, "I got you" while I was driving.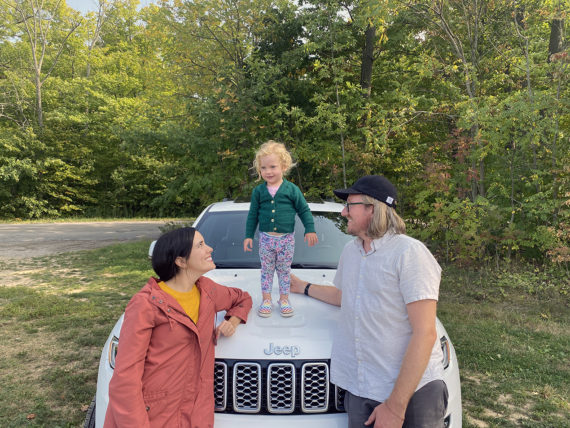 Suffice it to say, the Jeep Grand Cherokee is now at the top of my family's wish list. My daughter has been saying, "New car car" since we returned it. This weekend made me realize how much time we spend on the road, and how important a safe vehicle that will help protect my most precious cargo really is.
SUV now stands for "Should Upgrade Vehicle" at our house.