I'm shopping for sandals from the comfort of my couch and I have one problem: so many choices and so many fantastic deals! How am I going to choose?
As a busy mom on the go, I tend to be drawn to footwear that I can easily slip on and head out the door! I need something comfortable to wear, but still want to look stylish; something that I can perhaps take from office to school drop off, to running errands or date night with my husband.
Summer might be winding down but warmer temperatures will be around for awhile still, so I want to find some cute sandals that won't leave my feet throbbing at the end of the day.
And so the hunt is on! When it comes to shopping I'm a deal hunter. One thing I've learned is that end of the season is a great time to shop, which makes this the perfect time to buy sandals at a low price.
I love these bohemian sandals! They come in pink and grey and are fancy enough to pair with a flowy summer dress yet casual enough to wear with a pair of crop jeans and a t-shirt.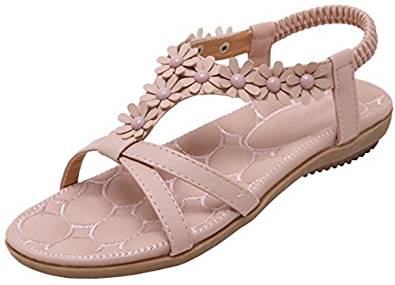 Other great options I found for dressing up or keeping it casual was this pair of Bohemian beaded thong sandals that come in black or beige or these strappy flat sandals available in a variety of neutral colours. Their versatility makes them easy to match with just about anything!
On days that I want to keep things simple I like to resort to plain, yet comfortable, footwear, which is why I thought these lightweight sandals are a perfect choice. And if you are an expectant mama, these would be great for keeping those swollen feet comfortable. Requires no bending to put them on and they come in six different colours. Get a pair in each shade and you won't need to buy any more shoes until the baby arrives!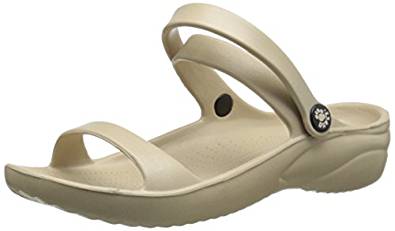 The best part about all of these cute sandals I'm finding is that they are all so affordable and fit my budget. There really are dozens of awesome deals to choose from, but I certainly can't buy all of these sandals. I need to just settle on one, okay maybe two pairs.
So, where did my search take me? What did I settle on, you ask? Well, I haven't settled on one pair per se, but there is one collection that I absolutely love and I'm having a hard time choosing!
Crocs have an Isabella collection in different styles and they are all so wonderful! From these open toes or t-strap sandals to these adorable peep toe flower cut-out flats, all of which come in an assortment of colours and affordable prices! It's quite the dilemma! I may have to get all three…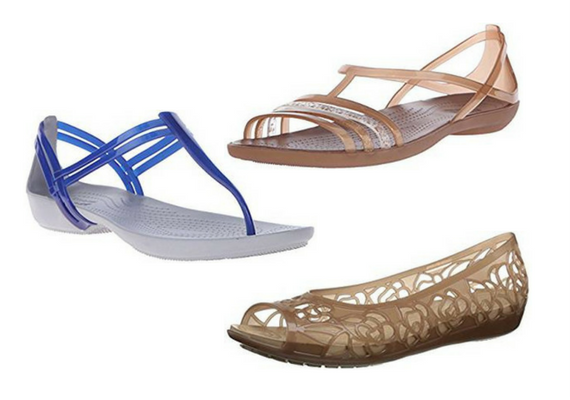 The Parent Life Network is a participant in the Amazon Services LLC Associates Program, an affiliate advertising program designed to provide a means for sites to earn advertising fees by advertising and linking to amazon.ca. We only recommend products we actually like—how else would we sleep at night? When you purchase through our links, you're helping support our awesome free content, at no extra cost to you.