The school and daycare closures connected to the novel Coronavirus pandemic are bittersweet. On one hand, we're collectively preventing the virus from spreading and get to spend more time with our little ones. On the other hand, many of us are trying to work from home and have NO IDEA WHAT TO DO with said little ones over the next few weeks!
We asked PLN parents and the trusty Internet for some ideas to keep kids engaged and entertained while social-distancing.
Create a schedule
Most parents we've reached out to are trying to lay out a daily schedule like the one below over the next few weeks to keep some semblance of order in place. Find more examples and tips on creating your own here.

For the little ones
Most people say toddlers just need to "play," but as a mother of one with a short attention span, I know how easy it is to blow through your go-to songs and activities and be left scratching your head. Huge thank you to the PLN parents on Facebook who recommended Busy Toddler. A cornucopia of inexpensive sensory and learning activities for the under 3 crowd.  Life. Saver.

The great outdoors
Outside is not cancelled! Going for nature walks and getting some fresh air will do the entire family good. A backyard scavenger hunt is a great way to keep the kiddos engaged and learning. You can let them borrow your phone or camera to snap pics of the things they find.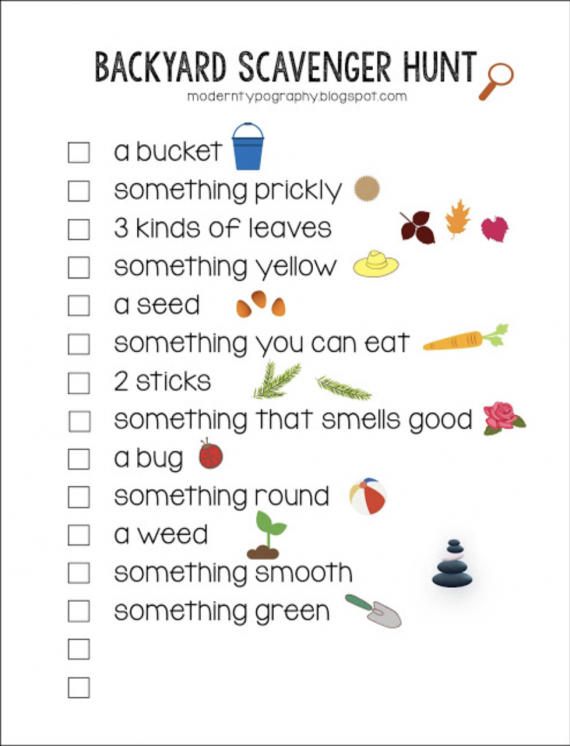 Get down to a science
You don't need Bill Nye to walk you through these simple at-home experiments. COOOOOOOOOL!

Exercise together
With many gyms and recreation centres closed, we need to find creative ways to keep our minds and bodies in shape. One PLN parent turned us onto Cosmic Kids Yoga. Easy and fun to follow along as a family. Nama-stay fit!

Word up!
Word searches, crosswords and mazes will keep your kids learning over the next few weeks. We found some great (free!) printables from The Spruce Crafts, The Word Search, Puzzles to Print and Scholastic.
Write a thank-you letter
Send a note of gratitude to someone on the front lines. It may be a nurse working overtime or a local restaurant owner forced to close during these uncertain times. Be the light in their day.