Your kids can enjoy splashing on rainy days, yet stay warm and dry with good rain gear.
Do you remember days from your childhood when you would play in the rain and jump in the biggest puddles you could find? When you're a kid, it's all about who can make the biggest splash, but when you're a parent, getting your child ready for a rainy day means dressing them in the right attire.
You don't need to wait for spring's arrival to bring out the rubber boots and rain slickers. With winter slowly thawing away, the ground is mucky from melting snow. Now is the perfect time to get your little ones equipped for the rainy days ahead, and PLN has got you covered from head to toe.
While kids may love to jump in puddles, being cold and wet doesn't generally make a happy child, so having the right gear will make splashing all the more enjoyable. We love how lightweight and easy to slide on these rainboots from Crocs are, not to mention all the fun bright colours to choose from.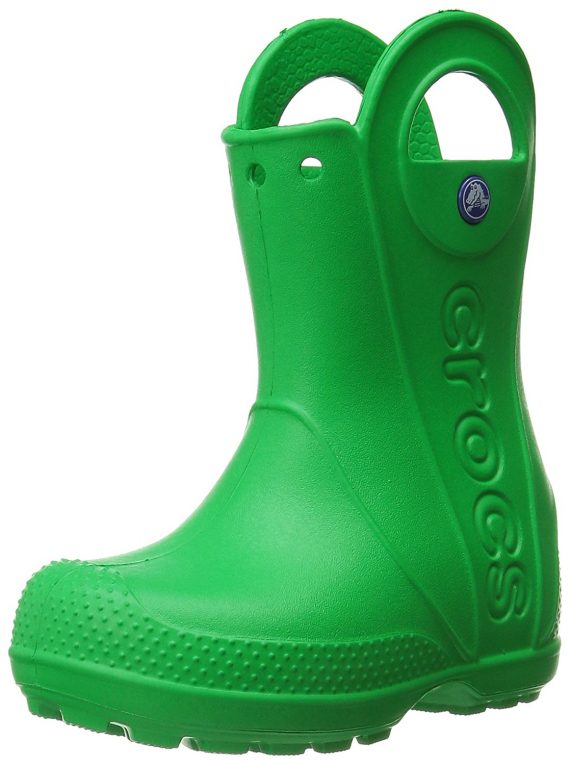 Soggy feet aren't the only things your kid will need protection from. Add to the ensemble a lined raincoat and a pair of splash pants to keep your little one dry. And nothing completes a child's rainy day fun like a great, brightly-coloured umbrella to add some whimsy to an otherwise gloomy day.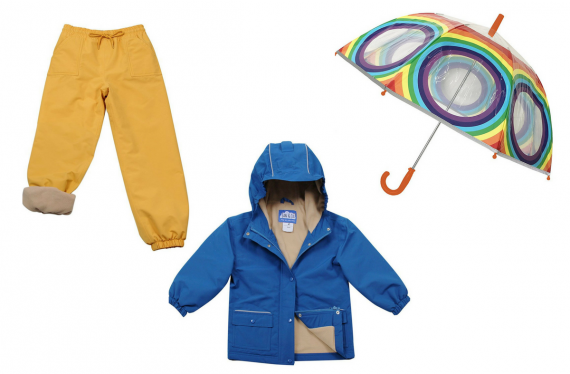 So why not grab your rubber boots and coat and join your little one on a rainy day adventure? It might just make you feel like a kid again.
The Parent Life Network is a participant in the Amazon Services LLC Associates Program, an affiliate advertising program designed to provide a means for sites to earn advertising fees by advertising and linking to amazon.ca. We only recommend products we actually like—how else would we sleep at night? When you purchase through our links, you're helping support our awesome free content, at no extra cost to you.