We all want to take beautiful pictures of our little ones. It seems that more often than not what we hope will be an Instagram worthy often ends up awkward and blurry. The good news is, we can do better. PLN decided to go straight to a professional to get the inside scoop on taking beautiful pictures of your babies.
We all want to capture those special moments with our growing family and wonder why they often don't turn out as nicely as we would like. We see beautiful images online, but when we try to recreate them our efforts somehow always fall short. The problem may be that you are actually approaching the process of taking the picture wrong.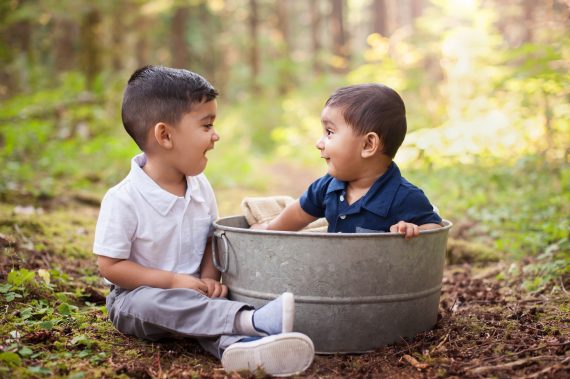 The big mistake parents make
According to Anita Chapman, a beautiful family photographer in Vancouver, the number one mistake many parents make is to give too many directions. When parents are asking their kids to look at the camera and say cheese, they are giving too many directions.
"They are making it all about the picture or the camera and not about the subjects."
Instead, Anita suggests you take some time before the photo shoot to set the expectations and connect with your child.
"Then the camera becomes a secondary thing. It is there and you are taking the picture but they are not focused on it."

How can I get my child to take direction?
Anita brings Pez dispensers and other little treats to her shoots in order to get little ones to pose and play.
" I talk to all the kids before we start shooting about what we are going to do and what they are going to get as a treat in order to get them to do what I need them to do. Then it just becomes a fun game instead of a photo shoot."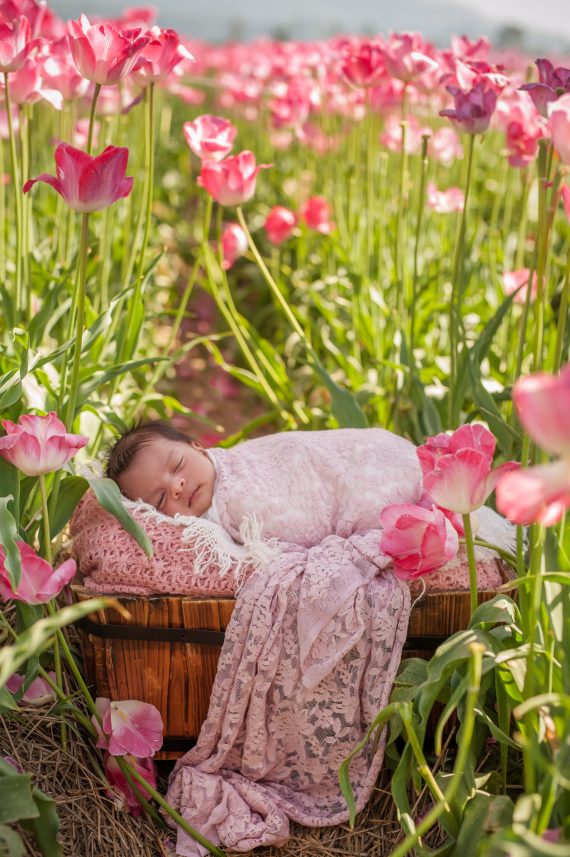 Newborn photos
When it comes to capturing those early moments with a newborn, we all want to be able to capture those sweet squishy moments like a professional. While it certainly is not an easy feat, there are ways to make it easier to capture those picture perfect moments.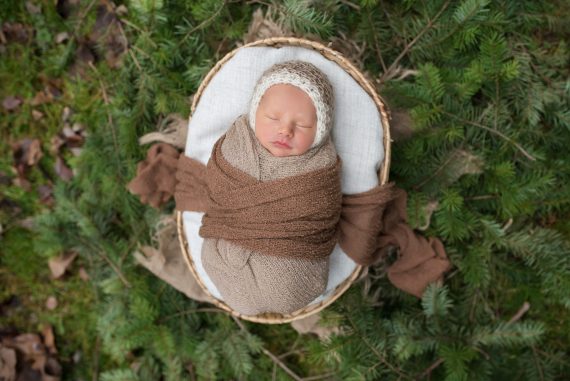 -Take your pictures sooner rather than later. Anita advises her families to do newborn pictures within the first 10 days of baby's life.
-Get help. Have one or more assistants to help hold, dress, and comfort baby.
-Take the photos when you know your baby will be sleepy
-Make sure your baby is well fed
-Have lots of supplies on hand: wipes, diapers, outfits, soothers
-Make sure your room is warm. Space heaters can be useful, especially if you plan on undressing your baby for pictures.
-Use natural light. Set up under a nice big window to avoid using a flash.
-If you want to shoot outdoors, swaddle your baby tight. If it is a cold day, put a sleeper on under the blanket for extra warmth.
-Get a magic bag to keep baby extra warm. Do not apply directly to the baby's skin and check the temperature before use.
-Set aside about two or three hours. Shooting a newborn will take longer because you will often have to stop to change, feed, and comfort your little one.
-Avoid putting the baby in patterns and instead opt for solid, simple colours and design.

Outdoor shoots
-Don't be afraid to take your shoot outdoors. Just be sure to swaddle baby well and pack a magic bag.
-It's easiest to shoot outdoors on an overcast day
-The magic hour occurs at sunset and sunrise. It's nice even lighting so it looks beautiful and you have the colours of the sunset or sunrise which are always amazing.
Should I buy a camera?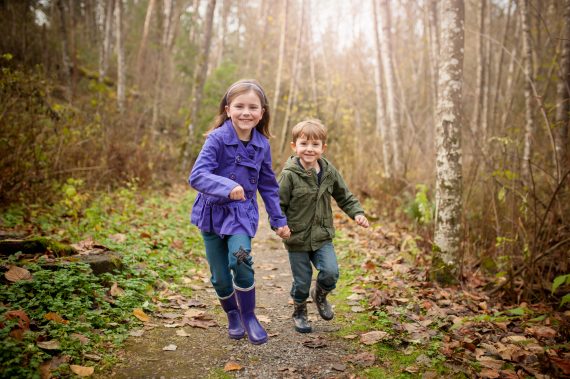 While photography is not everyone's forte, most of us want to have amazing pictures. Using your cell phone is a great option to capture a sweet moment, even if you don't have an interest in becoming your family's photographer.
"If it is something that you don't have the time and energy to spend doing, then hire that photographer for the once a year family photos to have those professional portraits and the rest of the time have a camera on hand to capture those memories. You will never regret the photos you have. You will only regret the photos you don't have."
Anita Chapman is not only a talented photographer but an accomplished entrepreneur as well. Check out our feature on how she is a Mama Makin' it Work.