It's easy to think of dating as something of the past when your life has been completely turned up-side-down by the birth of your first child. Something as simple as holding your partner's hand might start to feel foreign or strange as "just the two of us time" starts to become scarce. This is a reality for many new parents, something that comes with the territory I guess. But what if you start to miss that "just the two of us time" and want a bit of it back? What does dating look like after children?
A catch phrase I keep hearing as a new parent is " it doesn't have to be that way." Things like dating, your beach body and of course, the ability to control your bladder, don't have to be things of the past. While this made me laugh at first, I'm starting to become one of the converted, at least when it comes to dating my husband again.
My solution: Reconsider what a date really is. Yes, things like grocery shopping can actually be a date if you change your way of thinking.
Dating as a new parent can be a bit tricky and not always something just the two of you can do. Some dates can be strictly for two and others can also include the little one, especially if they are still very young.  After speaking with a few other new parents, I decided that the "just the two of us" date is something that we should try to do about once a month. Family dates, however, can happen a lot more often.
One thing to keep in mind when you start to enter the new-parent dating world, a place where you start dating your partner again after the birth of your child, is knowing how to plan a "getaway". Now this is not your average weekend escape, the first few "getaways" might only be for an hour or so.
Here are a few tips and tricks to planning the new parent "getaway."
Preparation Matters
Not because the person you are leaving your child with might have no idea what to do, but because if you've prepared for the outing you won't feel as stressed once you've left. Things like leaving out the right bottles and telling the babysitter when the feedings or naps are will make things easier for you, the babysitter and of course baby.
Pump Lots!
For those who are breastfeeding, your date night bestie is a good breast pump. Know when your date is going to be so you can 'stock-pile' a supply of milk for your babysitter. Even if you pump too many bottles, knowing that there will be enough to keep baby more than happy while you are gone will make you feel at ease.
Don't Push it

Take baby steps the first few times to test the waters. Your baby is very used to you being around and you don't want them to be upset while your gone. Start with just a coffee or ice cream date and slowly move up to dinner. This will give your baby a chance to get used to you being away.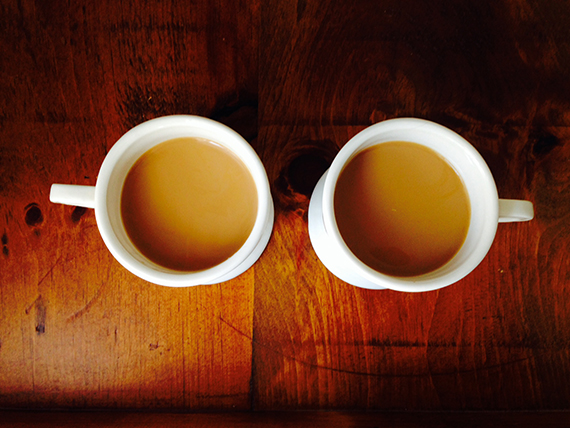 Consider Running Errands a "Date"
Things like running out to get bread or veggies on a Saturday morning can actually be a lovely date. Start with a coffee together and enjoy a trip to your local farmer's market for a nice twist on a seemingly average errand run. This will give you some time to enjoy each other's company while getting things done.  (Side note: this date can also be done with baby).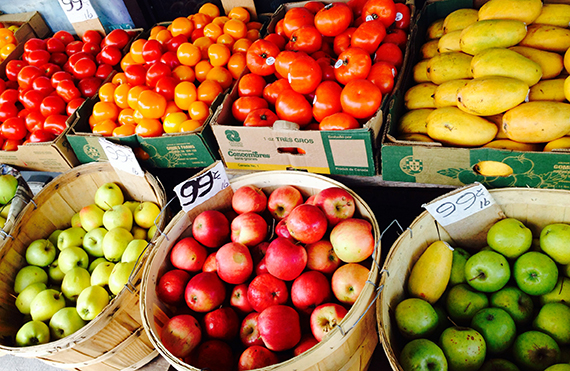 Cook Together
Making meals might not be everyone's cup of tea, but if you and your partner enjoy cooking, try to find the time to do this together again. You might end up eating your dinner at 10:00 pm based on your new baby's sleep patterns, but it could make for a very romantic evening.
Alone time together is crucial when you are trying to keep the love alive as new parents, but going out with baby can be an amazing way to bond as a new family. Just like the "getaway", preparation goes a long way here as well.
Here are a few things that seem to work when out on a family time date.
Plan Around Feedings
Try to plan your outing around baby's feeding schedule. Feeding right before an outing will maximize your time out. This also helps to eliminate the sometimes-dreaded public feedings. If this is something you're not comfortable with, try taking some pumped milk with you when you're out (even if you don't need it while you're out, it's nice to know you have it with you). Otherwise, there are some great spaces that offer feeding rooms these days, so look into it.
Know Your Limits
I've pushed the boundaries with this one before and the car ride home was not pretty. Get to know your baby's limits when it comes to outings; how long do they want to stay in the stroller or baby carrier for? In different stages this will vary, but know when it's time to go home, it will make for a pleasant drive or walk home if baby is still happy.
Try Things
At the beginning it might be stressful to bring your baby to a restaurant, coffee shop or store, but know that your baby is a part of your family and is welcome to be in those places. Try different spots and go back to the ones that make you and your family feel welcome. We've found a few favourites in our city and will keep going back! Check out Mildred's Temple Kitchen if you're ever in Toronto.
Now that I've reconsidered what a date really is and how to approach this as a new family, there are endless possibilities. It just takes a couple helpful tips and of course some old fashioned trial and error to know what works best for you and your family.
What are some of your favourite date night and family date ideas? How do you plan for them? Let us know in the comments!