Singles ready to have kids are using co-parenting matching sites to put the baby carriage before love and marriage.
Single-mom Jenica Andersen always knew she wanted to have more than one kid. "It's probably the single greatest constant in my life."
At the age of 37, her path to finding Mr. Right through mainstream dating apps hit a dead end, so she decided to blaze her own trail.
"I realized I have the rest of my life to look for my forever person and this short window to grow the family that I wanted to. How can I do that and still adhere to my values?"
Her answer: Elective co-parenting.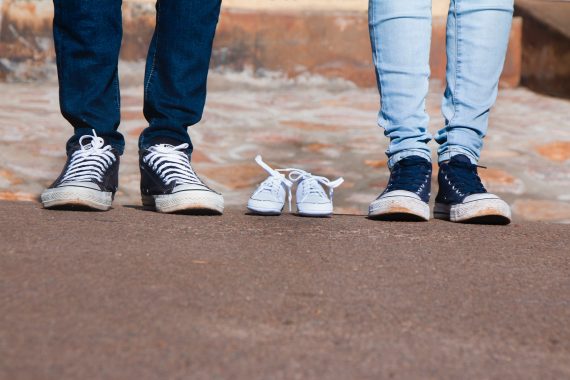 Elective, a.k.a. platonic, co-parenting involves two parents who physically, financially and emotionally raise a child together, but aren't necessarily romantically involved.
She first spoke to good friends about the possibility of them raising a child with her, and later signed up for co-parenting matching sites PollenTree and Modamily.
With similar design layouts to dating apps like Tinder and Bumble, these subscription-based sites connect singles who are all ready to have children–romantic strings detached.
Soul searching
"The co-parent search started with a search in myself to figure out what were the values that were really important," she says. "I wanted to find someone who would respect those values and have values that I can respect and uphold."
After chatting with a few potential baby fathers who could help make her dream of giving her 5-year-old son a sibling come true, she landed on Stephan DuVal's profile.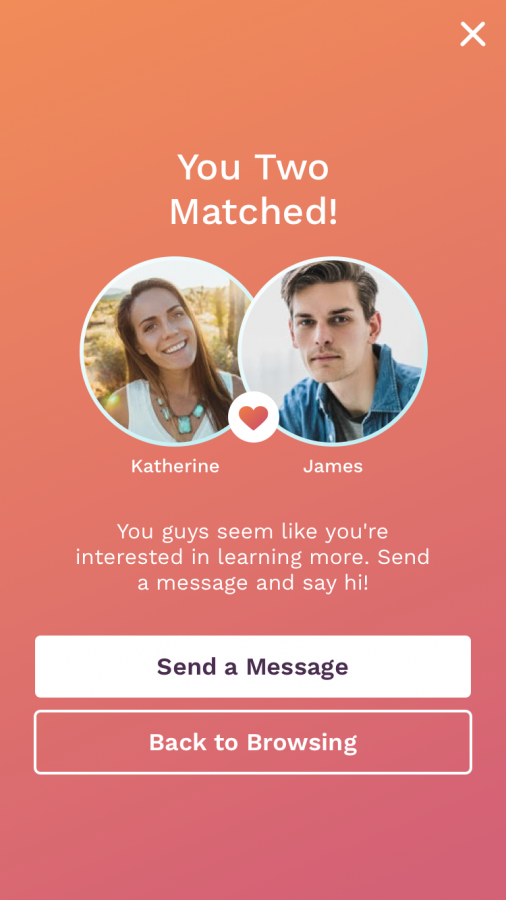 The Vancouverite who works in the film industry shared her desire to make family time, stability and opportunity priorities in a co-parent arrangement.
Their online messages quickly turned into marathon phone call sessions. Long distance calls, as she lives in Montana. After a few weeks, they decided to close the 1000 km gap between them and meet in person. They clicked right away.
"At first we made a "no-romance pact" to keep some of the baggage out of it," Andersen says.
Next came logistics. They talked to a lawyer to go over finances and got medical screenings to make sure there were no question marks going into their co-parenting game plan.
Andersen's doctor told her that her ovarian reserves were low, unexpected news that made her biological clock tick a little louder.
Catching Feelings
While masterminding their plan to raise a child together, a curve ball was thrown into the mix: feelings.
A romantic spark ignited. "I ended up choosing him (as the father) for all the reasons I fell for him," Andersen says.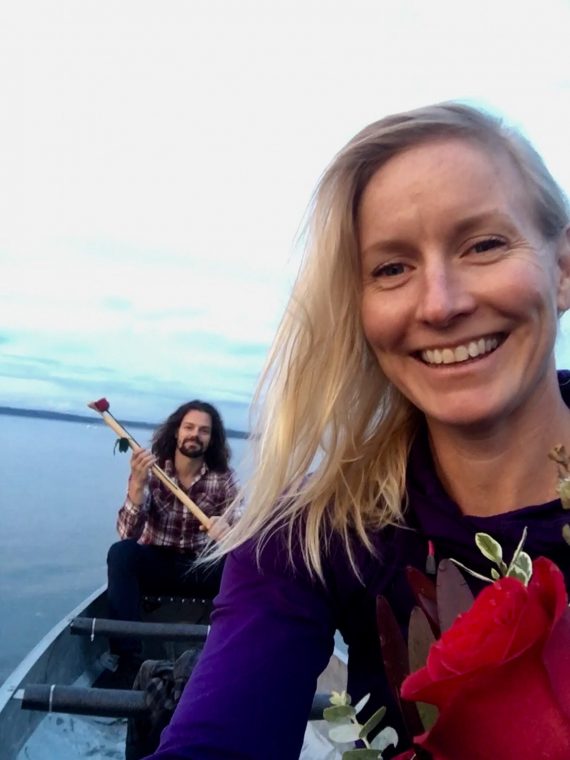 Now Andersen is 27 weeks along with – a girl! She and DuVal will be bringing their daughter into the world as a couple and are in the middle of figuring out the geographical logistics.
Andersen's original idea of platonic co-parenting is still foreign to many, and can come with an anti-marriage stigma she's looking to quash.
"There is a great deal of diversity in how healthy, stable, well-adjusted, happy people in the world are raised. People forget that," she says. "People think that it's just 'a man and a woman get married and have kids' and that's the recipe for a successful human, but you see time and time again that the recipe doesn't necessarily work."
A new way to parent
Modamily founder Ivan Fatovic started exploring recipe alternatives after hanging out with some of his female friends in New York who were approaching 40.
One friend was looking into adopting or using a sperm donor and being a single mom by choice, but neither option was appealing to her. She wanted to have her own kid, but also have someone to help raise it, not necessarily through marriage.
"I jokingly said, 'Sounds like you need a different app called Date to Inseminate,'" he recalls. "At first, everyone laughed, but then a couple of the girls were like, 'That actually sounds like a good idea. Does something like that exist?' That was the lightbulb moment."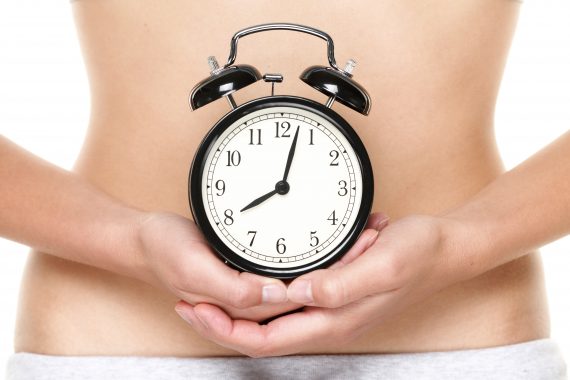 Unlike dating apps that target the 18-25 demographic, Modamily focuses on people in their 30s and 40s who are all ready to start or expand their family.
"The general trend across the world is people having kids later in life," he explains. "Professionals focus on their careers in their 20s and 30s and when they're fast-approaching 40 start to say, 'Oh man, I have to have a kid in the next few years or it's not going to happen.'"
A growing trend
The platonic co-parenting arrangements Fatovic sees often involve one gay parent and one straight parent. He calls it the "Will and Grace option," where they raise a kid together as friends. Co-parenting sites also connect people who are looking for sperm and egg donors and surrogates.
Some co-parents live in their respective houses and split custody, others choose to move in together.
"We're really just a modern family lifestyle brand that connects, educates and empowers people to start their family on their own terms," he says.
And his response to those who view it as anti-marriage: "We're not against marriage. It's just another option to explore that could work just as well," he says. "We all know 50% of marriage ends up in divorce. Kids are living in two homes anyway."
Since launching in 2012, Favtovic says more than 100 babies have been born through the apps' connections. The first was born in Ontario in the summer of 2013.
There are currently around 25,000 Modamily users – 3,000 of which are Canadian.
Fatovic says about two thirds of users are women.
"On traditional apps, they could go out with a guy for six months before realizing he doesn't want to move in together, he doesn't want to have kids," he says.
"Women are scared to ask those questions at the beginning of a relationship because they don't want to scare the guy away."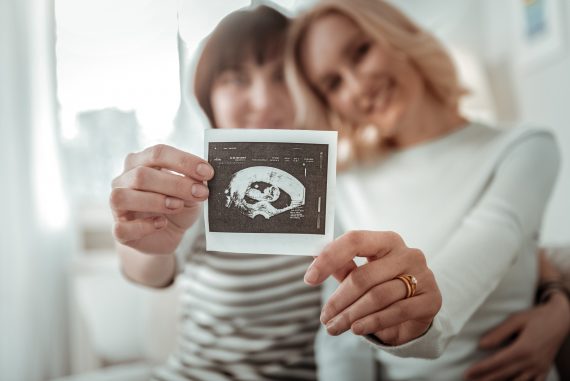 Times are a changing
Other co-parenting sites like FamilyByDesign and Co-parentMatch.com are also gaining steam as singles explore ways to become parents without Mr. or Mrs. Right in the picture.
And the law is having to keep up with the changing definitions of family.
In 2017, the Ontario government passed the "All Families Are Equal Act," which recognizes the legal status of all parents, whether they are LGBTQ2+ or straight, and whether their children were conceived with or without assistance.
Andersen and Fatovic predict elective co-parenting will boom and become more mainstream in the next few years.
"This is a really intentional way of creating a family that doesn't place romantic stability at the center of it, but rather places the kid's story and the family connection at the center of it," Andersen says.