Mekaila Frajman is really cool. Not only is she an award-winning business owner, but that's only the latest in a string of amazing endeavours.
A self-described "tomboy," growing up in B.C. she would find scissors to cut her hair short so she could play with the boys. Although she was outdoorsy and preferred sports to playing with dolls, she always knew she wanted to be a mother. In fact, it was her desire for a large family that derailed her plans to pursue science in university.
Seeing her sister become a mother made Mekaila realize she wanted a profession that wouldn't consume her life. While in university, she began tutoring to make sure extra cash and her friends encouraged her to consider a future in education after seeing her natural teaching ability.  After prompting from friends she decided to take a single education class.
"It was such an eye-opener for me.," she says. "I thought, 'Wow, this is my calling.'"
Her calling sent her to Egypt to teach science for two years at the British Columbia International School. Despite being in her early 20s, she left everyone behind, including her future husband, to focus on her career and teach her favourite subject: science.
"It was the most amazing experience of my life," she says. "I actually got evacuated when the revolution happened. That was one of the reasons I ended up leaving Egypt."
After returning to  Canada, she managed to snag another amazing job at Marine Life Education in West Edmonton Mall. She got to spend her days teaching kids about penguins and stingrays.
"Each day we would focus on a different kind of animal with the kids and bring the animals in. That was a really fun experience for me."
After switching gears to teach at a private school and give birth to her son, Hudson, Mekaila found herself searching for a new endeavour. She decided to teach herself to crochet using YouTube and some how-to books.
"Within two months I made Hudson his first pair of boots."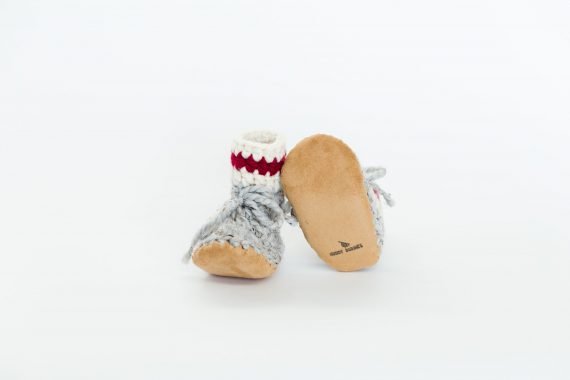 That was all it took for others to start to take notice of the first pair of 'Huddy Buddies'.
She would take her son to Parent Link play groups and the other parents would ask where she had gotten his cute boots. The boots were getting so much attention, she almost didn't want to put him in them because it would be the only thing the moms would talk about. She soon decided to offer them for sale in her mom's group.
"By the end of the month, I had made enough for a trip for me, my kid and my husband to go to Mexico," she says. "It was insane. I was up until three in the morning for a whole month."
Her business has continued to grow at a fast pace. She went back to teaching after her maternity leave and continued to grow her business. After the birth of her second child, a daughter named Delilah, she decided she was going to focus on her business full-time.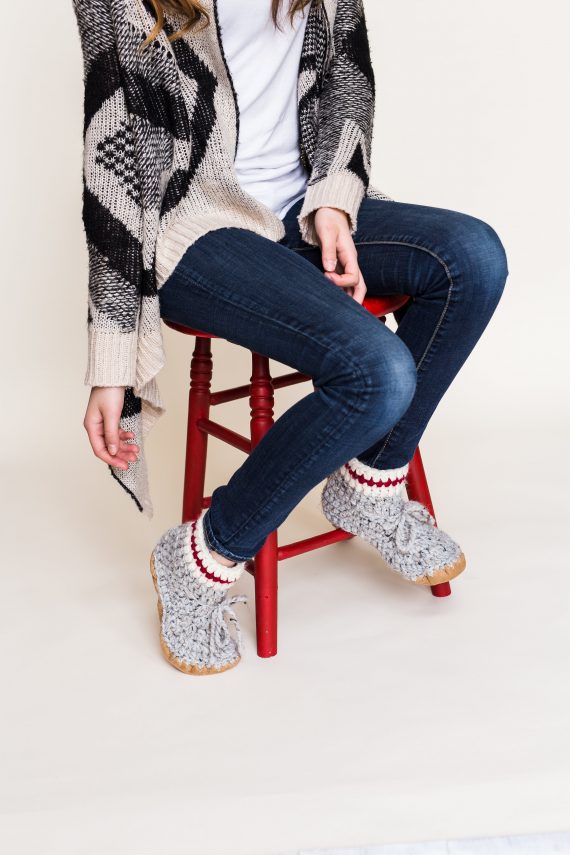 "I thought, I am not going back to work. This is it. I am making boots for life."
Mekaila was able to learn business on the fly by relying on some great advice from entrepreneur groups online.
"It is this really great, supportive, mom-community of business owners. If you can find your group or your pod of like-minded moms, they will be there to pick you up."
Once her success started to take off, there were many trying to follow in her path. She was able to stand out with her innovative designs. Being a mother has helped to shape the design of her product.
"It was designed by a mom for babies and moms," she explains.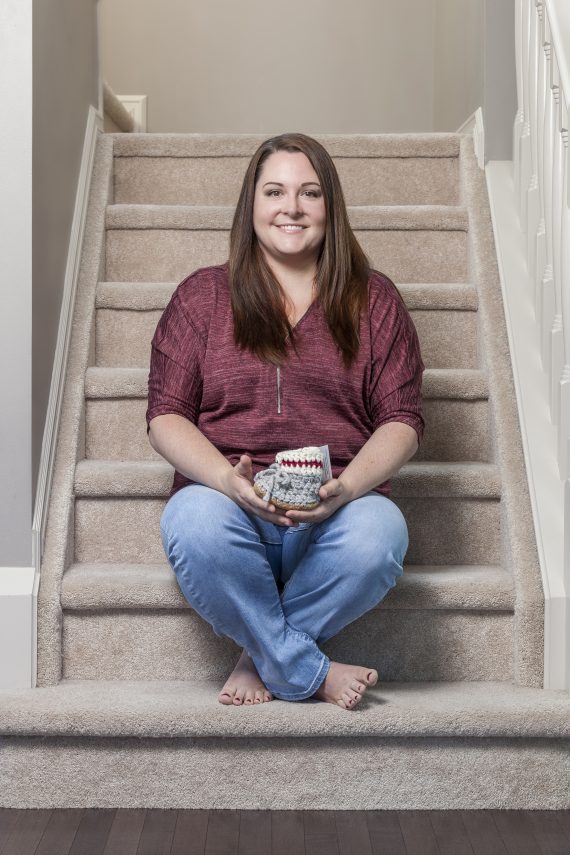 One of her biggest realizations is that there is only about a half a centimetre difference between sizes in baby shoes and she could design her boots to extend their fit.
"When I made my boots I wanted to get a soft sole so you could get a size down and then that baby is going to be carried into two or three sizes of shoe."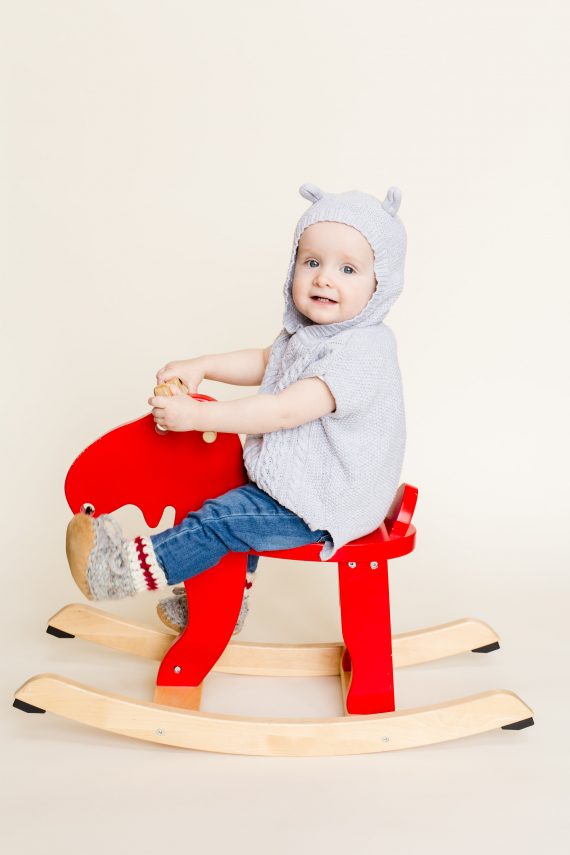 She also tested many different materials to make sure that her boots were washable and stayed on well without hurting a baby's circulation.
One of her business biggest benefits is her perfect 'solemate' in her husband, Graham.
"I think I would have probably just stopped after my first season if he hadn't pushed me. He is the best husband ever," she says. "When I get really stressed out or things scare me, he is the one to calm me down."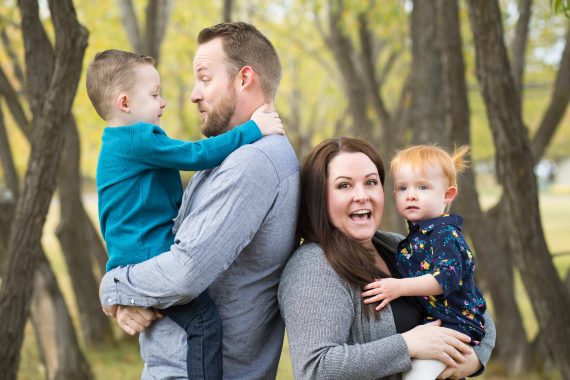 Not only does her husband encourage her in her business and tag-team childcare so Mekaila can work in the evenings, he also nominated her for a Go Daddy Fulfilling Ventures award, without even telling her. And she won!
Winning the award, which was $5,000 in seed money, has allowed Mekaila to focus on the future of her business, which for her is to focus on web sales, as well as her target market. She encourages any aspiring entrepreneurs to push themselves to try.
"Being your own boss and being the creator of something is so fulfilling," she says. "I feel so proud and I love a challenge."
Photography Credit: Cheryl Ip Photography