There's a saying that goes something like "the best time to plant a tree was 20 years ago; the next best time is now." And there's a good reason this piece of sage advice has been around forever: it's effective and succinct, and most importantly, it's true — especially as it relates to parenting.
It doesn't matter if your kids are babies, toddlers, or even teens; there will always be something you wished you had done or started yesterday, but it is equally as important that parents cut themselves some serious slack on all the "woulda, coulda, shouda's." The truth is it's almost never too late to do or start something. There is always room for growth, and as the phrase above emphasizes, "now" is still a great time to get something accomplished.
Let's take a look at a sample of things we put off or delay pursuing in parenting, and why it's never too late to begin.
Pursuing Interests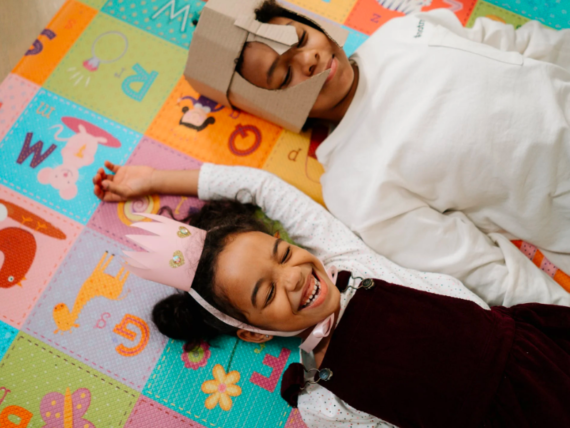 This goes for you and your children! Sure, starting a hockey league at 10 years old as a newcomer to the sport might be a bit more difficult than if your child were involved from the time they could skate, but that should be no reason to overlook it entirely. Kids are resilient and can have fun trying new things when they're encourage and supported. Trying something new is good for your brain and body, and remember that all this goes for you, too, Mom and Dad. In fact, you can set a great example for kids! Maybe they were not ready to try something a few years ago, but they may be ready now — especially when they see you taking guitar lessons at 35! It's never too late to pursue a passion and don't think that if your child wasn't in gymnastics or figure skating since they could walk that all opportunity is lost. In fact, why not explore new activities together? Maybe you'll even qualify for a discount!
Financial Literacy
What's the one thing Einstein said he couldn't understand? Compound interest — a monetary phenomenon. We'll agree; it can be baffling. But let's reframe this and think about how quickly money can add up for you, too. Contributing a few dollars here and there into a dedicated chequing account can total a lot more than you'd think when it becomes a habit. No matter the reason you're saving money, be it a family vacation once a year, or smaller purchases for fun, or a rainy-day emergency fund — opening a new chequing account for this purpose is easy and there is no time like the present. BMO makes is super easy by allowing you to do it from the comfort of your home. You can open a brand new account with BMO from your laptop in minutes, and right now you can earn up to $350* doing it.
Apologize Properly (and Teach Your Kids to Do the Same)
Saying you're sorry only counts if you mean it, you accept responsibility, and you somehow work to make amends. "I'm sorry you feel that way…" is not an apology and it's something everyone has said at one time or another. Learning to apologize is a skill and when we teach our children to offer (and accept) proper apologies, we are quite literally changing their lives. You can go a long way by apologizing this way to kids when you are wrong or make a mistake, and it's not wrong to expect these types of apologies in return. Modelling a proper apology is a fabulous tool in your parenting tool kit and well worth the discomfort of "unlearning" incorrect apologies.
Sleep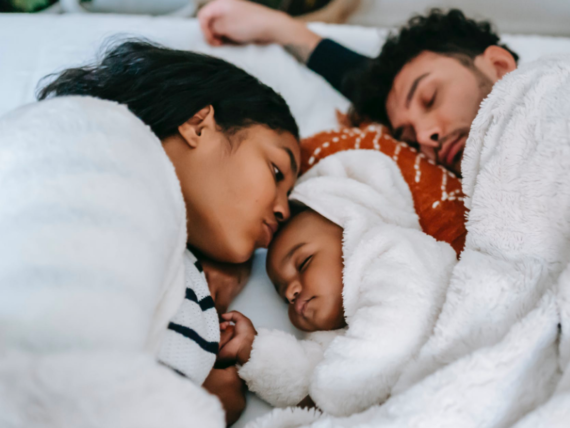 Is anything made worse by a great nights' sleep? We'd be hard pressed to think of something. Even if you got off on the wrong foot with instilling good sleep hygiene with your little ones, it is never too late to make changes. (And this goes for your sleep, too, parents!) Children can relearn things and although it can take some work, revisiting your family's sleep plan will pay off in dividends once you do it. We'll leave it up to you to find the right sleep-style for your family. In some families it will mean leaving a family bed while for others it may mean starting one! For some of you it will look like allowing a bit more leniency to allow occasional fun late nights, while other families need to implement a more formalized routine. Take a look at how your sleep routines are and are not working and make those changes. It is never too late to reap the benefits of a proper night's sleep and your family's health will thank you for it.
Allowances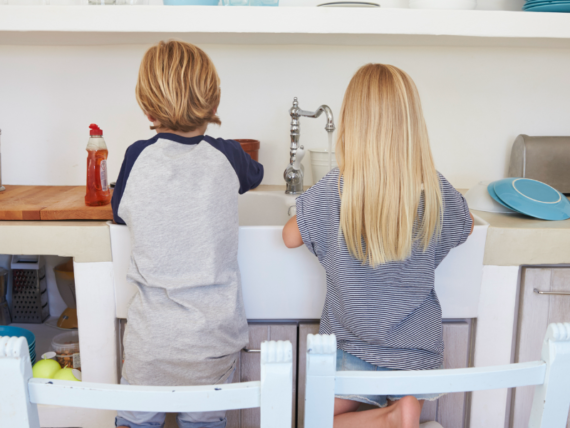 We touched on teaching financial literacy above, and so the talk about allowances is a natural segue. Kids — even those younger than five or six-years-old can help out around the house with age-appropriate chores. Every member of a family should contribute and how and when you compensate for that is as individual as each family. Some families pay an allowance for chores that go beyond regular helping out, and this money can be saved, spent, and donated in ways that help kids learn additional lessons about finances and personal ownership. You can even make allowance deposits straight into chequing accounts for kids just like you would receive a paycheck. Alternatively, pay them in cash and have them make the deposits physically to learn about banking at a grassroots level. Opening a new chequing account at BMO right now — for your kids or yourself — can see you getting up to a $350* bonus from the bank. (And be sure to check out the BMO Family Bundling plans while there and save even more money on fees while still enjoying privacy, security, and no-fee banking.)
Even if you've eschewed allowances in the past, it's never too late to start offering them. In fact, talking to kids about how" changing one's mind" happens is a great lesson on its own! Allowances don't need to be exorbitant, either. A few dollars a week adds up towards not only material rewards, but a longer-term benefit too — the love of saving!
Learning is a lifelong sport, and it's never too late to make changes in your life – and your parenting!
*Conditions apply. Visit bmo.com/350 for full details.