The first few weeks with a new baby revolve around gas. They just do.
Gas is a most mysterious thing; humans have wondered about it since the dawn of time. Our curiosity about it grows exponentially when we bring babies into the world. I've been through it three times. Standing in the dark, holding a tiny ball of screams, wondering: "Is it gas?" This question has no answer. It's rhetorical. It would just hang there, in the questionably-scented air, until I set sail on a sea of woes—and by trying Playtex VentAire bottles, ended them.
The cool thing about Playtex VentAire bottles is that they feature an anti-colic bottom vent. The bottom is perforated and flanged so air gets drawn away from the nipple, and your baby is less likely to gulp down bubbles. They're also angled, which is conducive to semi-upright feeding, and encourages you to hold it more vertically—this prevents air from getting to the nipple, too.
As superpowers go, Mom-ESP is nice, but I'd probably still trade it for flying.
Thankfully, baby Emily wasn't colicky, but she did spit up regularly, and she did have a few nights where my Mom-ESP told me she was having tummy pain (as superpowers go, Mom-ESP is nice, but I'd probably still trade it for flying). It's amazing how strong the connection is: when your baby is in pain, you can feel it. Am I right?
Well, with VentAire, you'll also feel the relief. The first bottle I tried, she was able to drink faster than usual. It seems like the vent mechanism allows for a smoother feed altogether. I barely even had to burp her, and she didn't spit up. Yay!
Nine out of ten Emily's agree: Playtex VentAire bottles keep your bubbly little baby Bub from being too bubbly.
Enter to win your own PlaytexBaby™ prize pack!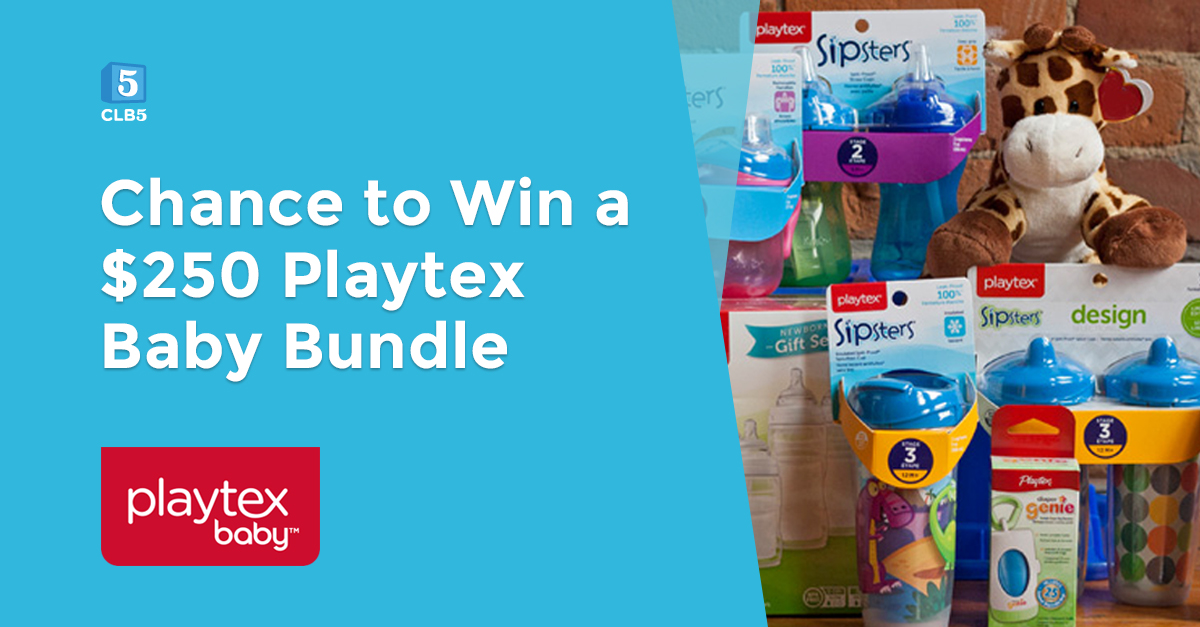 Simply click the button below and follow the steps to be entered to win one of four $250 Playtex Baby bundles!